Washington DC In honor of the Tour de France, Bastille Day, and other wonderful French things like bubbly, Brie, baguettes, barely dressed maids, and even non-alliterative stuff, we bring you five ways to celebrate France this weekend.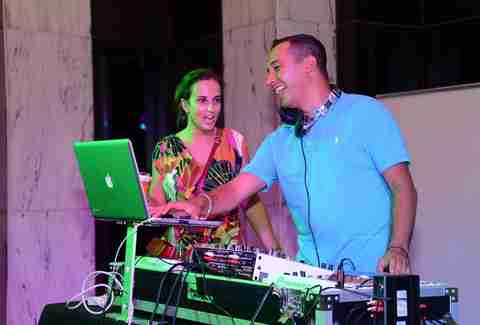 Bastille Day at the Embassy of France
Georgetown(ish)
If a BuzzFeed quiz has confirmed that you are indeed a Francophile, this party is for you. But be willing to dish out some dough (the $100+ kind, not a freshly baked baguette) to attend this bash on Friday, July 11th. From 7:30pm-12am you'll pay many visits to the open bar, find yourself more inclined to groove to the music after said visits, and taste food from some of DC's hottest French chefs. Participating restaurants include Tabard Inn, 2941 Restaurant, Café du Parc, Ris Restaurant, and more. Throw on some cocktail attire. All types of tickets are available here

Continue Reading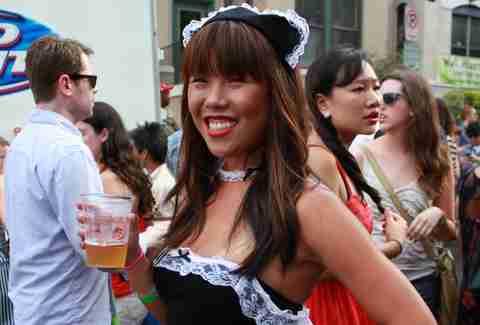 Bastille Day Block Party at L'Enfant Cafe
Dupont/Adams Morgan
DC's craziest DJ-fueled French fest is back for its 10th straight year. Gather a group of mesdames and messieurs and head to L'Enfant from 3-11pm on Saturday, July 12th. Participate in a French maid race, enter to win a trip to Paris, and dance the night away at a masquerade ball. Five street bars will serve European beer plus other libations and food trucks will keep you fed. Don't be surprised to see burlesque or fire dancers. Advance tickets are available here
Bastille Day Celebration at Central Michel Richard
Downtown
For a slightly more buttoned-up experience, book a table at Central Michel Richard on Saturday, July 12th. Diners should "STORM the wine list" because French bottles will be 20% off. The kitchen will crank out a special French menu in addition to the regular menu, which boasts five kinds of burgers. Listen to live music as you stuff your face with free gougères. Translation: cheese puffs.


Bastille Day Bash at Chez Billy
Petworth
Keep your glass full of $5 wine from 6pm to close at Chez Billy's Bastille Day celebration on Sunday, July 13th. Complimentary hors d'oeuvres will be passed around the upstairs area and you can also order off their regular menu, which is full of French fare. DJ Yann Talvez will be spinning some sexy French disco, plus soul and '60s gems. 
Bastille Day at Le Diplomate
Logan Circle
You probably want to be at the hottest French bistro in town on the biggest French night of the year. Right? Tables are going to be hard to come by on Monday, July 14th, but those lucky enough to nab one can stuff themselves with steak frites, seafood plateaus, moules, and more. There's no special menu planned, but they promise to have some live entertainment. Although, who cares? You'll be focused on the frites.