There are some big advantages to the cocktails-on-tap trend. For starters, you no longer have to wait for a bartender to shake, stir, muddle, or precisely adorn your beverage with candied hibiscus leaves or whatever. Also, you don't have to wait on any of that stuff when you get a second drink, either.
Here are six DC spots hooking you up with serious cocktails on tap:
Recommended Video
Live Your Best Life With This Buzzin' Bee's Knees Cocktail
Dupont Circle
The newest draft cocktail to debut at what was once DC's oldest restaurant is I Bet on Sky. It doubles up on booze, which a bonus. The recipe calls for rum, mescal, vermouth, Zucca, and chocolate bitters. More traditional? There's also a Negroni Bianco with gin, Cocchi Americano, and Dolin Blanc, but only until summer calls it quits.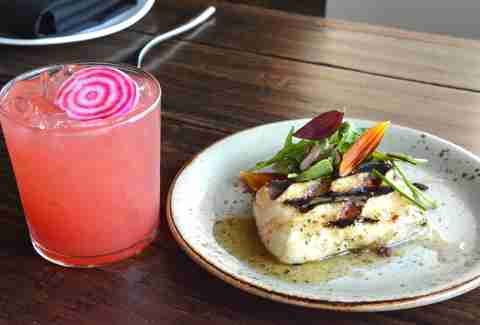 14th Street
Two words: kegged lemonade. These elixirs are far more complex than the stuff you hawked when you were a 7-year-old roadside entrepreneur. There are four different versions, like a gin lemonade with Batavia arrack, grilled lemon, honey, thyme, and soda. Pictured is the Mastiha lemonade made with liquor from an evergreen tree, watermelon, lemon, and tarragon. Try them for $12 anytime, or for an impressive $7 during happy hour (5-7pm Mon-Fri). Or, grab some friends and get a pitcher for $44.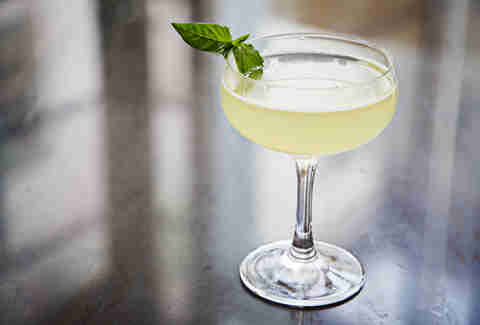 Chinatown
Picture yourself posting (!) up in the Poste courtyard for a draft cocktail or two, like That Ginger is a Peach, with bourbon, peach nectar, and Osterweis Hard Ginger Beer. Extra points for drinking one with a redhead. Once summer slips into fall, they'll be tapping their Basil Lemontini.
West End
There's only one cocktail on draft at the West End's fiery Thai spot, but it's a good one! JP Caceres has concocted the perfect Singapore Sling with gin, Luxardo cherry, Benedictine, clarified lime, chili aromatic bitters, sloe gin, and pineapple juice. Where else can you get a glass with that many ingredients in a matter of seconds? One sip is like going on an exotic vacation with Shirley Temple.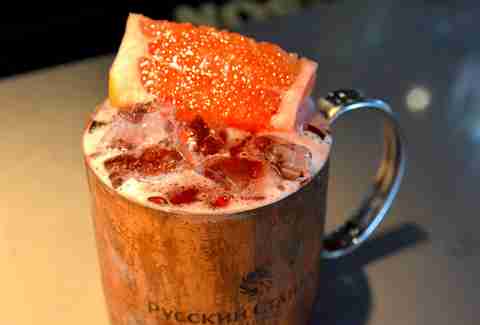 Shaw
This new spot boasts one of the largest draft cocktail programs out there. Currently there are six choices, but that number is about to double. Top picks include A Woman of Paris, with rye whiskey, Peychaud's bitters, Wilder Bros lemon peel gomme syrup, and an absinthe rinse. Then there's The Vagabond with Tom Cat gin, Pimms, blanc vermouth, cucumber water, lemon, ginger beer, and mint bitters. It's super refreshing, and probably the right thing to drink while playing cricket. With this many draft cocktails, you'll never find yourself three people-deep at the bar while trying to order.
Adams Morgan
It's all about tiki on tap at this AdMo cocktail haunt. The Suffering Bastard boasts gin and bourbon, plus house ginger beer, Angostura bitters, and lime. The second drink is a little more tropical. Their Mai Tai is an elixir of aged and dark rums, orange Curaçao, orgeat, and lime. Caution, these strong drinks will kick you in your grass skirt.