The Best Local Distilleries, According to Top DC Bartenders
We recently gave you a sneak peek into the future of DC whiskey (yeah, you're welcome). But while it's cool to know all about the exciting local booze that's coming out in the next year or three, that knowledge won't exactly help you figure out what you should be drinking, you know, tonight. As you may have noticed (you've noticed), the DC area has been (figuratively) exploding with local distilleries in recent years. And while most of the spots on this now-stacked roster aren't even a decade old, they've been turning out some truly killer products. But what's actually worth replacing your favorite national brands? In an effort to help you navigate the region's killer new spirits scene, we asked 11 of the DMV's best bartenders to share their favorite local spirits company. Here are six regional distilleries with the bartender stamp of approval.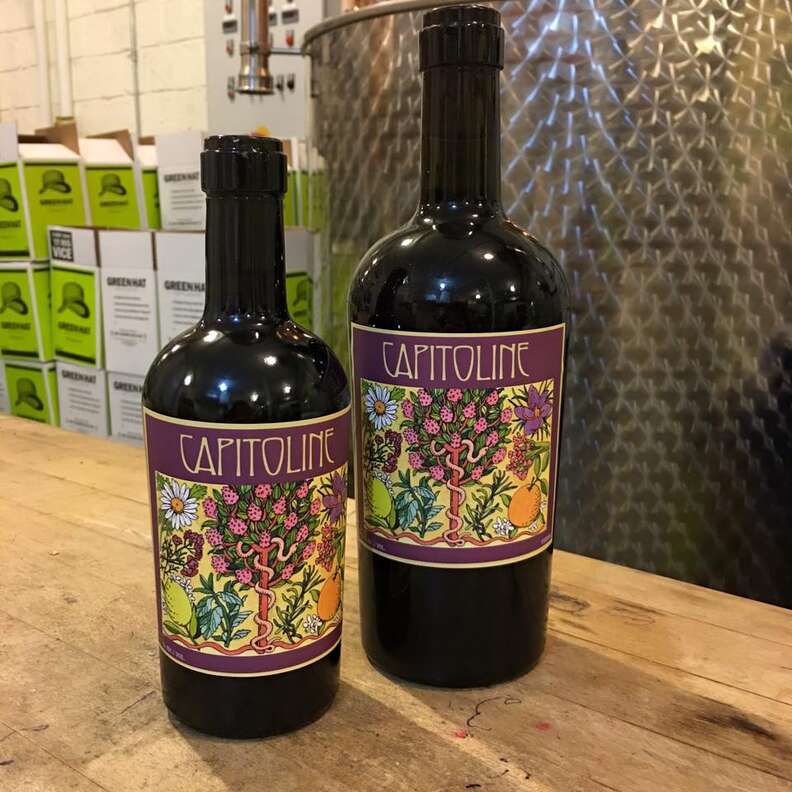 DC's first commercially available vermouth, this fortified wine is made by hand in small batches at New Columbia Distillers (Green Hat Gin) in Ivy City. It only has two bottlings, rosé and white, so producers Kat Hamidi and Peter Pastan can sweat the details.
"Aside from the fact that I love their vermouth, this is also a really nice opportunity to carry a superior product made by people I personally know and admire. The Capitoline Rosé Vermouth has a sweetness to it, and a light spice element, but it's not overpowering. This vermouth integrates really nicely with a lot of things, and it balances well with floral elements, which is something I often find difficulty with." -- Adam Bernbach, bar director for 2 birds 1 stone, doi moi, Estadio, and Proof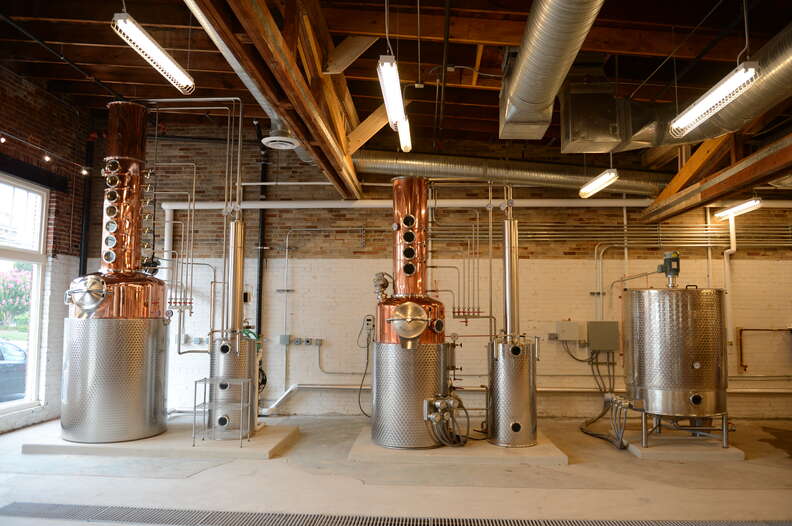 Catoctin Creek has practically become a household name since it opened in 2009, and with good reason -- it's pretty groundbreaking, being the first legal distillery to open in Loudoun County since before Prohibition. Husband-and-wife team Scott and Becky Harris produce award-winning, certified organic and kosher whiskey, gin, and brandy in Purcellville, VA.
"Roundstone Rye is a great whiskey -- robust, sweet, and spicy -- great in cocktails or neat. Catoctin shares a lot of values with us: they source locally, organically, and pesticide-free. They care about their quality, and it shows." -- Todd Thrasher, bartender/owner of the Eat Good Food Group (PX, Restaurant Eve, etc.)
"We love their products because they use local grains, fruits, and botanicals for their brandies, rye, and gin…The un-aged rye, Mosby's Spirit, has wonderful roasted malts and clarity for mixing." -- Ari Wilder, cocktail consultant for Wilder Bros, LLC, and co-owner of Chaplin's Ramen House & Cocktail Bar
"Their Rabble Rouser four-year rye, in particular, is a 100-proof bottling, so it stands up well in any whiskey cocktail, but is a lovely sip on its own. It's the best bottle they've put out thus far, and it's absolutely a product of having sat in those barrels for more time. Whiskey in general is so dependent on having the proper age statement to be truly tasty, so any new distiller faces the challenge of getting something on shelves while hopefully saving some stock to age for better and better spirits down the road." -- Mikey Barton, bartender at Jack Rose Dining Saloon and Dram & Grain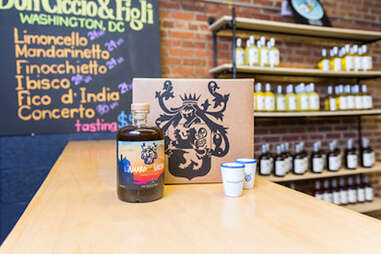 The recipes used by this small-batch Italian liqueur producer have been in the family for over a century, but the company has only existed in DC since 2012. Founder Francesco Amodeo's family owned a distilling business that thrived on the Amalfi Coast from 1883 until 1980, when an earthquake destroyed the operation. Francesco revived the tradition to share his grandfather's limoncellos, apertivos, and amaros with the US.
"Their focus is 100% Italian -- from amaro to limoncello, and everything in between. After tasting the Don Ciccio products, I was hooked. At Masseria, I pride myself on having a very extensive amaro selection, most of which come from Italy, but when I have an opportunity to support a local business who is actually making something good, I take it! What I find extra-special about Don Ciccio is that these are authentic recipes passed down from generation to generation to Francesco, the owner. He's making the real deal, and unless you're him, or have family in Italy willing to show you the way, you're most likely not going to be able to make an authentic product." -- Julien-Pierre Bourgon, head bartender at Masseria
This pioneering, family-owned distillery was the first to bring craft distilling back to DC after Prohibition. Fittingly, the founders named their operation after a notorious Capitol Hill bootlegger, George Cassiday, known as "The Man in the Green Hat." Cassiday spent 10 years selling liquor to congressmen and senators, after which he outed his customers by writing about their hypocrisy in The Washington Post. Since 2011, Green Hat has been making several varieties of gin, including the Classic, Navy Strength, and seasonal bottlings.
"It's like asking 'What's your favorite band?' -- there's so many good, local products. I'm still very partial to Green Hat. They really paved the way for distilling in the District, and their gin is amazing. I love that they're not afraid to experiment. Their Ginavit, which is a mix of gin and aquavit, is the perfect example. It's a great product, and opens the way to add completely new flavors to gin cocktails or something completely original. Also, their Spring/Summer gin is beautiful and includes some unusual botanicals, like cherry blossoms." -- Derek Brown, president of Drink Company (Mockingbird Hill, Eat the Rich, Southern Efficiency, Columbia Room)
"Green Hat is different. It separates itself from other gins with its earthiness/funkiness. Don't get me wrong, I love a classic London Dry-style gin, but it's nice to have someone take a chance on a different botanical mix!" -- Jeff Faile, beverage director at Rose's Luxury and Pineapple and Pearls
"The light floral and citrus notes are really pleasant, and I find it easy to riff on many a warm-weather gin punch. In the past, I've really enjoyed mixing it with fresh citrus and moscatel sherry. The Ginavit has an amazing nose and is so unique... I'm not sure I've tasted another product like it. It shares identity in both the gin and aquavit worlds, but stands alone." -- Chantal Tseng, bartender at the Reading Room at Petworth Citizen
"My favorite expression is the Spring/Summer flavor. I actually hoard this gin; it's my favorite. I also love the company because they're always accessible to the bar and bartenders, and always willing to educate and help wherever and whenever." -- Gina Chersevani, owner of Buffalo & Bergen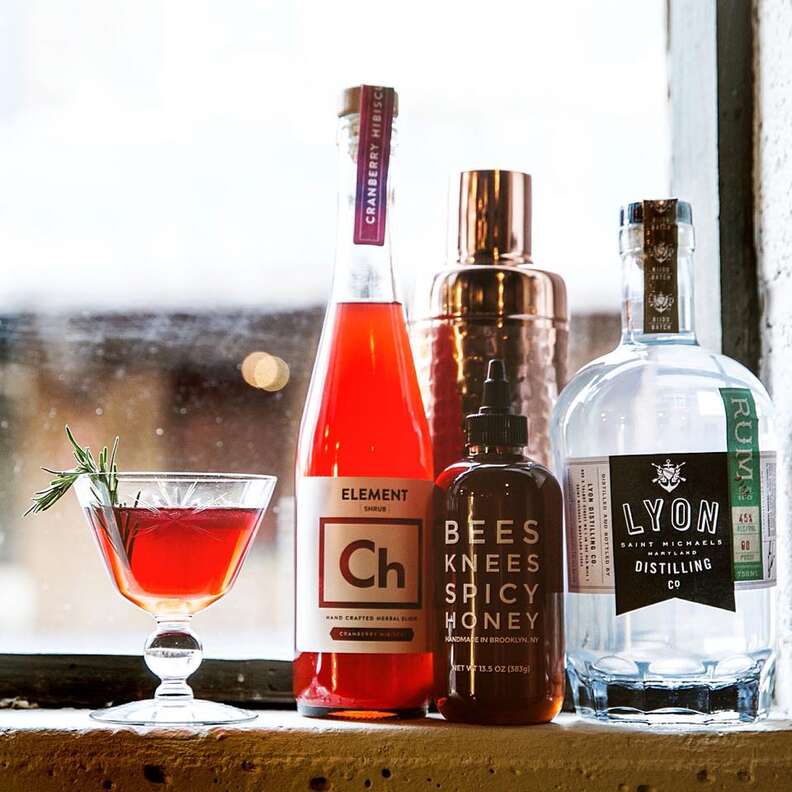 Distiller Ben Lyon used to make rum just for his friends to enjoy, but his product was so beloved that he decided to launch Lyon Distilling Company in 2013 in Saint Michaels, MD. It started with a signature line of rums made from organic molasses and sugarcane, and have recently begun releasing extremely small batches of whiskey as well.
"They're doing it right. They're definitely a small operation, but I don't think that you're going to find a much more passionate distiller in the area than Ben, and Jaime's amazing too. Their dark rum is fantastic. When I say that a spirit is something I really enjoy, it's specifically something that I can enjoy both on its own and in a cocktail -- it doesn't get lost in a cocktail; you can still taste that main spirit. This rum has a really nice bit of molasses on the up-front of the nose, but it's definitely got some grit to it too, and I like that." -- Trevor Frye, owner of the forthcoming Marble Alley (and also a die-hard Catoctin Creek fan)
This distillery in Bristow, VA was founded by cousins Thomas Murray, Michael Larkin, and James Larkin. To pay homage to their Irish roots, they decided to combine their family names in a play on the word "malarkey." Using recipes passed down from their ancestors, the team produces whiskey, vodka, and gin using locally sourced ingredients.
"MurLarkey is one of the few distilleries actually distilling with natural ingredients. Their whiskey is distilled with lemon peel or cinnamon sticks -- not artificial flavoring. I love the quality of their products and how balanced they are, which makes them great spirits to make drinks with." -- Stefan Trummer, co-owner, manager, and cocktail creator at Trummer's On Main
Sign up here for our daily DC email and be the first to get all the food/drink/fun in town.
Lani Furbank is a freelance food writer who will happily throw back sample booze in the name of research. Follow her on Twitter and Instagram @lanifurbank or read her blog at www.LanisCupOfTea.com.