Washington DC Get ready to kill some kegs and clean out some lines because 2014 DC Beer Week is upon us. From August 17th to August 24th, the District will be buzzing with tap takeovers, grandiose tasting events, and other suds-centric merriment at our various beer bars and breweries and... boats! Since there's quite a bit happening, we've singled out some can't-miss events.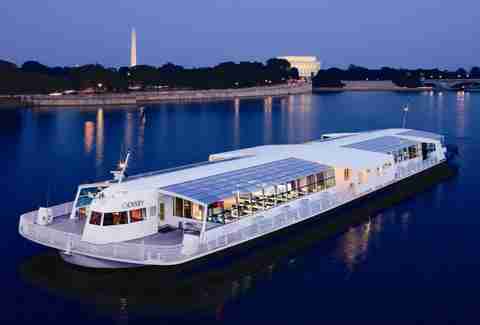 Sunday, August 17th: Start Beer Week off right with beer on a boat. Specifically, sip on brews from Brewery Ommegang and Boulevard Brewing Company as you cruise around and enjoy the sights of DC. Tickets include unlimited beer samples, dinner, and DJ-fueled dancing. Beer lovers board at 5pm (VIP tickets -- $120) or 6pm (regular tickets -- $90). More info Continue Reading
Sunday, August 17th: Hang with homebrew experts and sharpen your skills at Smith Public Trust for a quick, free demo from 3-4pm. If you like what you see and think you can tackle it at home, The 3 Stars Homebrew Shop will be selling kits and merchandise on site. No tickets are necessary and this event is free.


Tuesday, August 19th: Sample the heck out of Sam Adams at the Longview Gallery -- holding this hot ticket means you get to try 30 different varieties of Sam Adams paired with bites from 30 local chefs. Beers include Honey Queen Braggot, Fat Jack Imperial Pumpkin, Double Agent IPL, Tetravis Quad, and so many more. You'll taste food from GCDC, Granville Moore's, Fat Pete's Barbecue, and other favorites. This Samuel Adams and Washington City Paper event runs from 6:30-9:30pm at the Longview Gallery. General admission tix are $55, while VIP tix get you in at 5:30pm and cost $75. More info
Wednesday, August 20th: Taste the finest at Beer & Bites with Flying Dog Brewery, including their addictive Dead Rise Old Bay Summer Ale, Bloodline Blood Orange Ale, Easy IPA, and Pearl Necklace Oyster Stout. Each beer will be expertly paired with eats like a Maryland crab salad, beer-battered squash blossoms, and grilled half smokes. Tickets are $25 and the event runs from 6-8pm at Clyde's Gallery Place. More info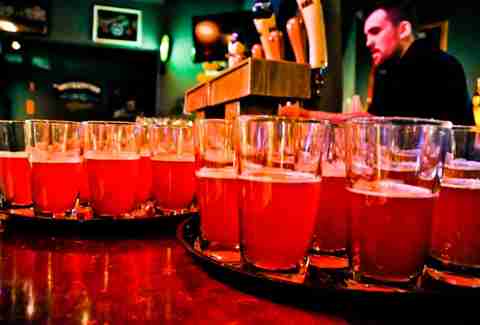 Wednesday, August 20th: Get in on the Coast to Coast Tap Takeover at RFD. Picture this: for one night only, you can try beers from more than 20 American craft breweries, all priced at $5 a pint. You don't even need a ticket, just show up at RFD in Chinatown starting at 4pm. Beers run the gamut from Allagash, Starr Hill, Sly Fox, New Belgium, Great Lakes, and Goose Island to local favorites including 3 Stars, DC Brau, and Port City. Your $5 cover fee goes to St. Jude. Come thirsty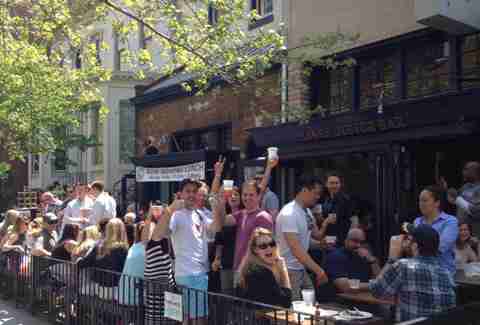 Wednesday, August 20th: Make a Beer Week pit stop at DC's darling of oyster establishments, Hank's Oyster Bar, in Dupont. During happy hour from 5-7pm, Duvel USA will be pouring brews that go great with oysters and other seafood. You can build your own pairings or request a fully paired multi-course experience. No tickets are required, and the pricing is as follows: $1 oysters, $5 beers, $2 oyster shooters, and $4 snacks. Hank's on the Hill also has a sweet Beer Week offering.


Thursday, August 21st: Shiner's brewmaster Jimmy Mauric will be in town for DC Beer Week. Toss back a few Texas brews with him at Hill Country's Backyard Barbecue on the lawn of the National Building Museum from 5-7pm. Cornhole and giant Jenga will keep you occupied between $4 Shiner beers including Prickly Pear and White Wing drafts, plus cans of Bock, Blonde, and Ruby Redbird. You can also enter to win a Shiner-branded guitar! Note that gates open at 4pm and the evening is cash only. More info