With its secret list-only bars and even more secret Metro stop (oh, you didn't know about it? Umm... maybe just forget you read that.), Georgetown's always been about exclusivity. But The Observatory, a public 3000sqft lounge on top of the Graham Hotel, is here to change all that, actually welcoming you up to enjoy panoramic views of DC & VA and hand-crafted cocktails. Finally, it's your turn to look down on people living in Georgetown. Sun your lower thorax while chowing down on chilled Maine Lobster roll with white truffle-lemon aioli, tomato confit, and mache, which's apparently lettuce, and not paper that you make pinatas out of. Then immediately put your shirt back on, because you're going to want to inhale these Kobe sliders, and it ain't going to be pretty. Ironically, this Scottish salmon will actually prevent you from becoming Fat Bastard. Check out the Rosslyn skyline with a Sweet Rosslyn (vodka/ ginger syrup/ lemon) or nab one of their other 10 Spring 'tails, like a champagne/ vodka/ orange bitters concoction called The Real House Wife, who previously provided Georgetown's most interesting views. Photos by Daniel Swartz
Recommended Video
Would You Eat This 3-Pound Chicken Nugget?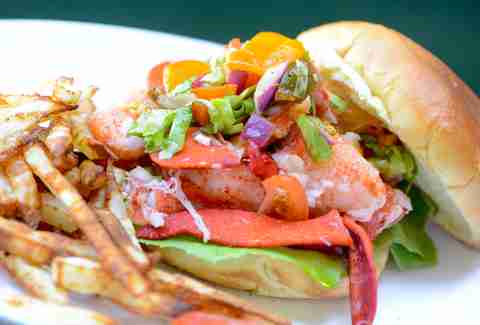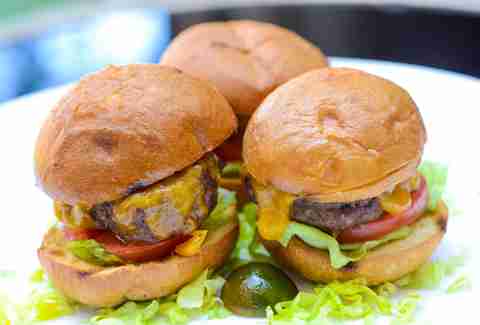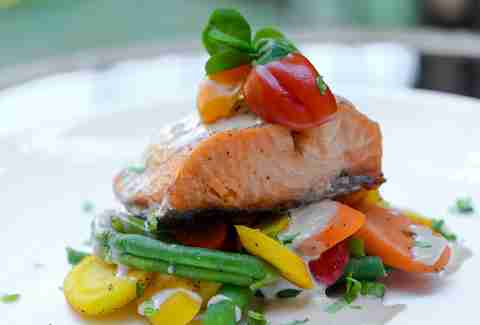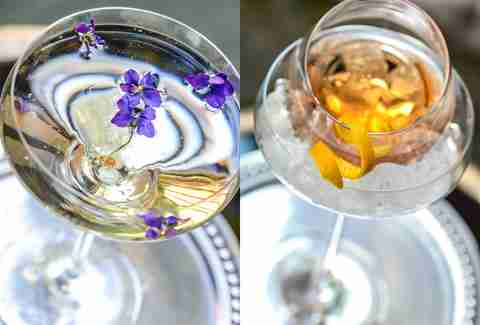 Previous Venue
Next Venue
Venue Description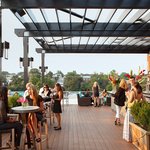 1. The Observatory
1075 Thomas Jefferson St NW, Washington, DC 20007
The Observatory is a 3000sqft lounge on top of the luxury boutique Graham Hotel. Enjoy a well-curated menu of hand-crafted cocktails while taking in sweeping panoramic views of DC & VA. You'll wanna make sure you look sharp before you just waltz in, though: reservations are strongly encouraged, and there's a business casual dress code.