Perhaps no city in America appreciates a good happy hour like DC. We work hard here, we need it! For those days when that first post-work drink can't come soon enough, here's your guide to happy hour all over the District, with the best pick no matter what neighborhood's most convenient for you.
14th Street
Diego (address and info)
This Latin spot has split personalities: half restaurant and half lounge. And it also straddles two different neighborhoods: 14th Street and U Street. But that doesn't matter because the under-appreciated watering hole operation from the guys behind Dupont Italian Kitchen knows how to make customers happy. Upstairs the vibe is more lounge-y, with happy hour spanning 4-9pm, ideal for catching up before moving to nearby MOVA for some dancing. Downstairs you'll find the restaurant, with deals starting at 3pm and lasting until 7pm.
Barracks Row
Belga Cafe (address and info)
Southeast doesn't have to miss out on the happy hour action. On Barracks Row, just a stone's throw from a bunch of marines, is Belga Cafe from former Top Chef-er Bart Vandaele. It's been in business for 10 years and the restaurant's former neighbor was a video rental joint with a not-so-family-friendly section. But for less erotic thrills, Mondays through Fridays from 4-7pm, Belga cuts the prices of its drafts and beer flights by half and pours glasses of wine for $5. Pair that with Belga's pot of mussels ($16.95) and you'll forget what Barracks Row used to be like.
Bloomingdale
Rustik Tavern (address and info)
Rustik has seen Bloomingdale become "Bloomingdale", and locals make an effort to show their neighborhood pride by coming here when their watch hands strike beer o'clock. On Mondays through Fridays, happy hour in the Northwest neighborhood starts at 4pm and lasts for three hours. And when that happens, Rustik drops the prices of its beers by $2, some of its wines are $5, and the tavern's famous wood-fired pizzas are $3 cheaper, ensuring that you'll leave full and happy.
Capitol Hill
Tortilla Coast (address and info)
Interns on the Hill need a place to drink on the cheap when offices close for the day, and many flock to Tortilla Coast for its happy hour with $4 mini tacos and $6 frozen margaritas. The post-office party starts at 3:30pm every weekday and goes until 8pm. And for those who don't want to make the trek to Southeast, Tortilla Coast has another location in Logan Circle where happy hour ends at 7pm.
Courthouse (Arlington)
Bayou Bakery (address and info)
Sometimes it's worth crossing the Potomac for a drink, and Chef David Guas is giving you more than one reason to do so. When he's not all over the small screen with his new show for the Travel Channel, he still has time to make sure the masses have their affordable libations. During the workweek, Bayou Bakery definitely "laissez les bon temps rouler" with bug juice for $5 on Mondays and $14 Abita pitchers on Fridays. Thursdays you'll find half-price bottles of wine.
Dupont (Southside)
Grillfish (address and info)
Happy hour doesn't need to be ALL about the alcohol. Sometimes the food can be a serious draw. Grillfish just launched its "Off the Hook Happy Hour", with oysters going for $1.50 (only $1 on Wednesdays and Fridays) and fish tacos for $3 ($2 on Mondays). Beers to go with the seafood are all $6 or less.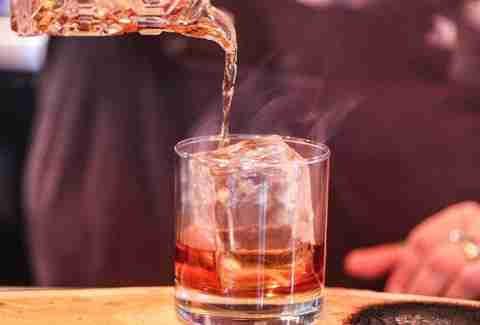 Dupont (Northside)
Bar Charley (address and info)
Don't overlook this English basement bar. If you come on a Monday, it's happy hour all night long. For the rest of the week, happy hour gets rolling at 6:30pm. The basement bar has five classic cocktails, including the Mai Tai and Sazerac, starting at $5. Equally exciting are the mugs of beer starting at $4.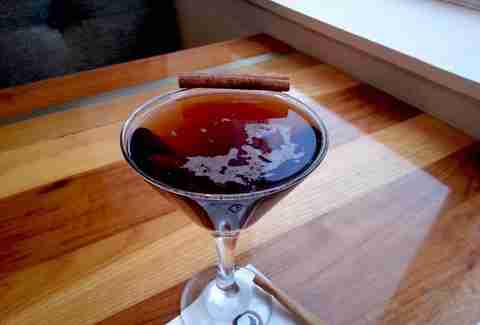 Foggy Bottom
District Commons (address and info)
GWU students know this deal, and it's time other DC citizens know it too. Arrive between 4-6pm or between 10pm and close during the workweek and score speciality cocktails and draft beers for $5. Plus, the kitchen in the back is humming away making special bar bites, including the infamous deviled eggs and praline bacon. Guess how much those are? Five bucks.
Georgetown
El Centro D.F. (address and info)
Richard Sandoval is serious about his love of Latin food, and on Wednesdays nights, he really turns up the heat. Not only are margaritas $5 all night, but there are also free salsa lessons. Throw back margaritas until you think those sound like a great idea.
H Street
Boundary Road (address and info)
From 5-7pm Boundary Road offers up some happy hour specials for Northeast drinkers and neighborhood denizens alike. The Mini-Vespa ($6) is a cocktail bringing together Aperol, Cocchi Americano, and cava with lemon and blood orange. There are also two beers in rotation for $5 and a selection of bites starting at $3.
Logan Circle
The Pig (address and info)
Forget about beer and go straight for the bourbon at The Pig's Bourbon Happy Hour. The pork-centric restaurant has a flight of bourbon for those that want a little whiskey with their bacon. Make that a lot of whiskey with their bacon. And every week the lineup of bourbon changes, so for those that love the dark liquor, it's worth going every week.
Mt. Vernon
Silo (address and info)
This newbie to Mt. Vernon has gone from Swiss-American fusion neighborhood joint to full-on American hot spot. And the change seems to be working. Neighbors know that Silo is good to go for its $5 wine happy hour specials and $2 off draft beers every day from 5-7pm. The bar has plenty of space for you and your friends, but watch out for the partially collapsed building next door that's giving all the businesses on the block a major headache.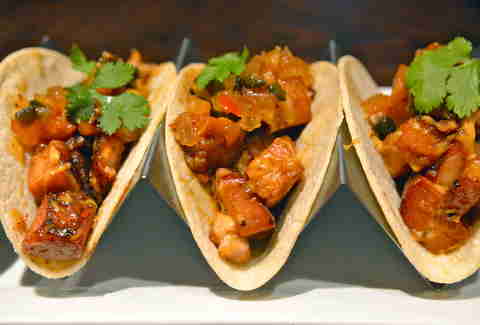 Navy Yard
Agua 301 (address and info)
Go down to the Navy Yard to catch the Nats or get some Ice Cream Jubilee. Or don't. But definitely go for discounted tacos. Agua 301 opened up last December and has been drawing people to its happy hour from 3:30-7pm every day since. With 10 beers weighing in at less than $5 each, and two-for-$5 tacos, you can do some damage here.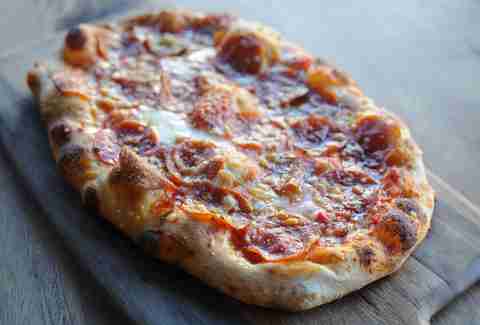 Shaw
Shaw's Tavern (address and info)
The downside is that happy hour only lasts for two hours (5-7pm) Monday through Saturday. The upside? Select burgers and pizzas are half price, making this a fine place to get started before bar hopping along 7th Street. Stock up on booze-soaking carbs and put the savings towards extra rounds later in the night.
U Street
Vinoteca (address and info)
If you like a little activity with your drinking, then U Street's bocce-equipped Vinoteca is the happy hour for you. Head to the back for both bocce and happy hour deals, including the killer Vino Cheddar Burger and select $5 glasses of wine. Happy hour begins when the doors open at 5pm, and is particularly lively when the weather's cooperating.
Sign up here for our daily DC email and be the first to get all the food/drink/fun in town.