Cinco de Mayo's coming soon -- possibly on the 5th, but things may have changed because of the Sequester. Anyway, when it does happen, you're going to want to eat and drink somewhere legit, so check out our badass list of DC's best Mexa-raunts

Best Outdoor Space Cantina Marina 600 Water St SW; Southwest; 202.554.8396 Located on the Southwest waterfront, Cantina Marina is the only restaurant/bar actually on the water and far away enough from everything that you're unlikely to run into your boss. Unless he's a fisherman or something. Or also reads Thrillist. Cantina's got a whole lot more

Hottest Waitresses Bandolero 3241 M St NW; Georgetown; 202.625.4488 Love it or hate it, Georgetown attracts a lot of talent. So it's only fitting that M St's Bandolero would have a muy caliente waitstaff. Pop several collars and try to impress them! See what other hotness Bandolero has to offer

Craziest Filling/Animal in Taco Oyamel 401 7th St NW; Penn Quarter/Chinatown; 202.628.1005 A legendary Oaxacan specialty, the Chapulines is a combo of shallots, tequila, guacamole, and sautéed grasshoppers. Just don't bring your sensei with you. Get filled in on more at Oyamel's site

Best Margaritas Casa Oaxaca 2106 18th St NW; Adams Morgan; 202.387.2272 With over 30 tequilas to choose from, the margs come in a variety housemade flavors like blackberry, blood orange, hibiscus, and lychee, and are only $4 from 5-7p. Oaxaca's casa-page has more info here

Hottest Hot Sauce Pedro and Vinny's 1500 K St NW; K Street; 571.237.1875 A staple burrito spot on K Street, Pedro and Vinny's has a homemade mango-habanero hot sauce that's so damn classy they store it in Grey Goose bottles. Jump here for more on what Pedro and Vinny bring to you

Best Tequila Selection EL Centro DF 1819 14th St NW; Logan Circle/U Street; 202.328.3131 The underground tequileria lair at EL Centro DF isn't seeing a sunrise any time soon, because they're too busy pouring four different flights (vertical, horizontal, micro, and premium) with over 100 selections of tequila. Link up to more on El Centro here

Best Guacamole Rosa Mexicano 575 7th Street at F Street NW; Penn Quarter; 202.783.5522 Since 1984, the Rosa Mexicano folks have been grinding up made-to-order avocado, jalapeño, tomato, onion, and cilantro and making you watch. Enjoy seeing your guac be fixed tableside in a traditional lava-rock mortar. Rosa's more than guac that won't stop. Check it out.

Best Nachos Well Dressed Burrito 1220 19th St NW; Dupont; 202.293.0515 It's a good thing you're down a random Dupont alley, because you'll want to hide while greedily housing these all-cap NACHOS SUPREME: corn tortilla chips topped with black & refried beans, sour cream and spicy queso, and grilled steak. Check out the well dressed site...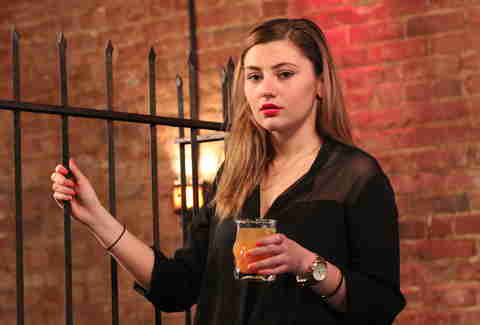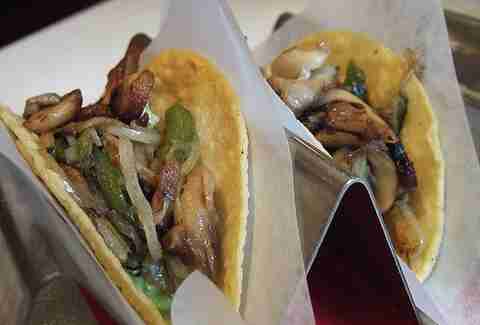 Photo via Washington Lobbyist