First, head downstairs, and you'll find this unsuspecting door. Wait. Is this an apartment party?
Oh phew, it's actually a 60-seat lounge w/ a wood bartop, custom leather booths, and four make-out-worthy alcoves, from which you can sip on choice cocktails like:
A classic whiskey sour with a luxardo cherry garnish sweetened w/ a touch of honey.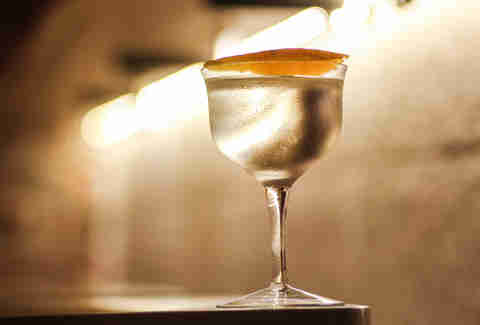 The New Day w/ blanco tequila, Salers Gentiane, and Aperitivo Americano. And an orange hat.
The Gimlet (gin/lime/housemade cordial) shines above the rest because of the light we put it under, and its vintage glassware.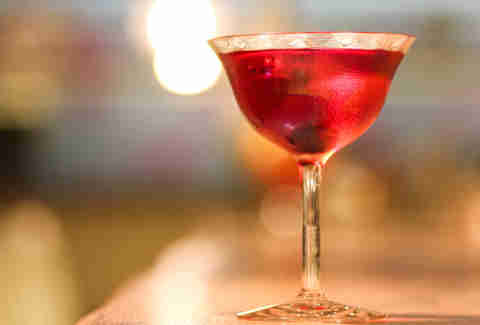 While the picture isn't very indicative of the name of the drink, the Darkside is a smooth combo of gin, Barolo Chinato, and Peychaud bitters.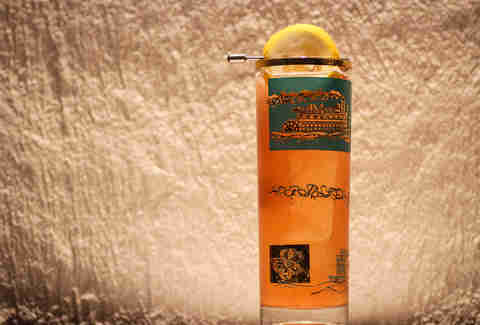 The unnamed rum/Campari/cane sugar/Stillwater Cellar Door is perfect for when you want a beer and a cocktail at the same time. Wait -- isn't there some sort of saying for taking care of two things at once?