Sitting 14 floors above Thomas Circle, the DNV Rooftop Pool Bar -- with its massive HD projection video wall and cabanas (w/ heat lamps for cool nights) -- knows poppin' bottles is so '08, so, instead, they're upping the ante by offering groups something a bit better called the "Tower", which Trumps pretty much any other type of bottle service.
The menu is focused around shareable small plates, like this MD blue crab tostada w/ yuzu, tomato, and chipotle mayo.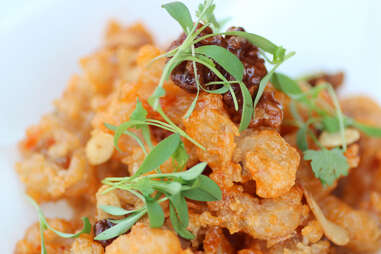 Tossed in a mosh pit of kochojun aioli, the rock shrimp tempura's groupies include candied walnuts and garlic chips.
The mound of white fish ceviche has touches of fresh citrus & a few ginger crisps and sits in "morita chili water".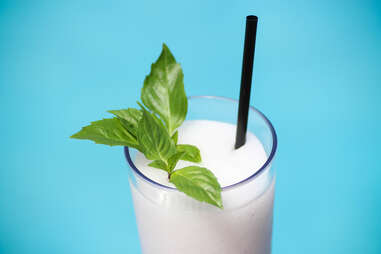 Helping to get those hips moving, the Dancing in Botafogo has frozen Leblon cachaca, lime, and basil.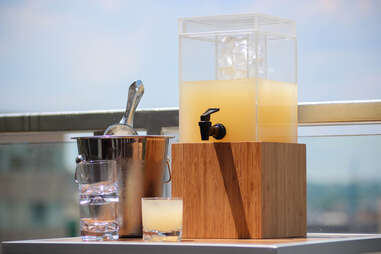 And there she is, in all her drink-holding glory. Holding 40-50 cocktails, the "Tower" is served to groups of 8-12 and comes with your choice of beverage, like the vodka/ gin/ triple sec Sucker Punch, too many of which will ensure you have no idea what hit you.