S'mores + Waffle = S'maffle??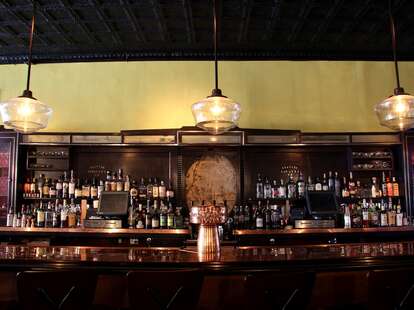 The drink menu's overseen by a chick who's made stops at Firefly and Vinoteca, and includes under-$10 tipples and -- 2009 Legarrette Blount's gonna love this!! -- a daily punch selection.
And while the drinks all lean pretty classic, the names? Not so much. The Kill Bill Vol. 1 features Old Overholt Rye, sesame and ginger simple syrup, and orange bitters, plus you can sip on a tequila-based Boo Radley, a name nod to the bar's mini free public library. Oh yeah, they've got a mini free public library.
Time to order. Specifically, the fried chicken sausage sandwich, dreamed up by a world-class Mandarin Oriental chef. Naturally.
Another winner? The wings, which you can get doused in soy, ginger, and garlic. World-class Mandarin Oriental chef, remember?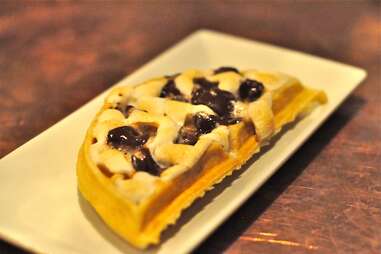 And then, of course, there's the S'maffle: chocolate and 'mallows melted all up on a half waffle.