The Weekend Playbook: Party w/ the Knocks, then catch some knockouts in Daisy Dukes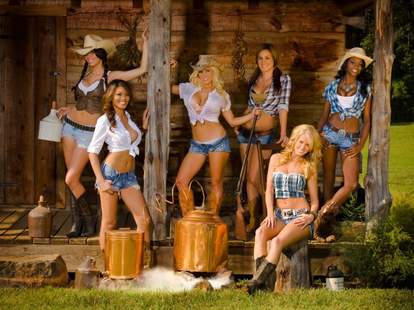 Thursday, June 13thWith the restaurant name that ended every college conversation, the &pizza guys have opened their second location on U Street, and they're having live music all weekend and a pizza box design contest with the winner receiving $200. Check out all the details on the contest and the new store here
In honor of the tap takeover from the Belgian Van Steenberge Brewery (Gulden Draak/ Piraat), the Jack Rose folk are handing out $6 drafts (all 15 beers) and holding a "Piraat" costume party, where the best dressed pirate takes home some sweet booty prizes. Get the info, and you too may take home some booty of your own
Friday, June 14thThe prep all-stars at BYT and National Geographic are celebrating "125 Years of Exploration", a mega-bash anniversary party at the Nat Geo HQ, w/ the Knocks bursting out tunes, access to all the exhibits, interactive robotics, and the never-seen-before cash bar. This sold out last year, get your tickets now!!
Joses Andres does like minibars, but apparently he's okay with larger bars as well, cause Oyamel just finished their new 42-seat lounge with an acrylic bar and walnut wood standing tables. It opens today, check it out here
Saturday, June 15thYou'll be high on the hog at The National Harbor from 2-6p, where pulled pork, ribs, and brisket will be a-plenty, along with unlimited beer (60 types) and bourbon tastings (40 of 'em), a BBQ-bean-eating contest, and a "Daisy Dukes" contest -- the only thing here that's not hazardous to your health. Tickets are 90% sold out; you should know what that means
Unlike the Summer boil going on in your metro commute, this one is a 1p block party at Evening Star, and it's full of fresh Louisiana crawfish/summer corn/spicy jambalaya/a variety of brews from Terrapin Brewing Company of Athens, Georgia. Catch up on all the block party's fixin's and food here
The fifth annual Independence Burger Eating Contest at Z-burger is now taking contestants for the July 3rd event, with 1st place getting $1250 cash and $1250 of Z-Burger food, and last place getting free burgers for ten minutes. If you wanna win, you gotta sign up!