Washington DC The wormwood spirit that twists your face inside out has found its way to Washington, DC. You should probably try it, and then take a selfie, because your Malört face deserves every inch of the spotlight. With slogans like, "Malört, kick your mouth in the balls!", and, "Malört, the Champagne of pain", what could go wrong? Here are five ways to get acquainted this weekend.
Recommended Video
The Definitive Eggnog Recipe You Need for the Holidays
Ivy and Coney (info and address)
Shaw
How they do Malört: No frills, just drink it
You'd better believe they're serving Jeppson's Malört at this Chicago/Detroit-themed dive bar. Jeppson's comes from The Windy City and serves as a rite of passage for locals, thanks to a flavor that runs somewhere between "grapefruits and gasoline" and  
"toxic waste from an airplane toilet". Can you handle it?

Continue Reading
The Partisan (info and address)
Penn Quarter
How they do Malört: On tap!
We asked Neighborhood Restaurant Group cocktail genius Jeff Faile why the hell he would put this poison on tap. He swears it's delicious, so we strapped him to a polygraph machine. Okay, no we didn't. But, we do take his word that something bitter and herbal is the best possible way to cure overindulgence at a meat-centric restaurant. He pours Bäska Snaps, a less harsh alternative to Jeppson's.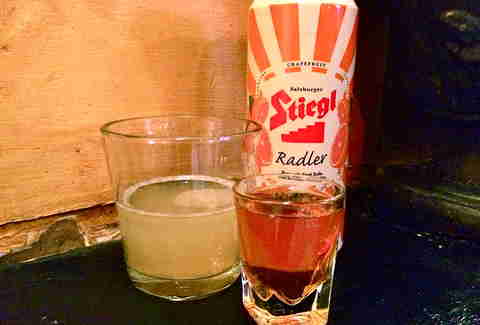 Bar Pilar (info and address)
U Street
How they do Malört: Happy hour Malört bombs
Drop anything into a beer and it tastes better right? Right? Put the workday behind you by doing $8 happy hour Malört bombs at Bar Pilar. Somehow plunging a shot of Bäska Snaps into a glass filled with Stiegl Radler kinda works. Though, it does taste like someone spilt the tears of 1,000 of crying children into a Fresca.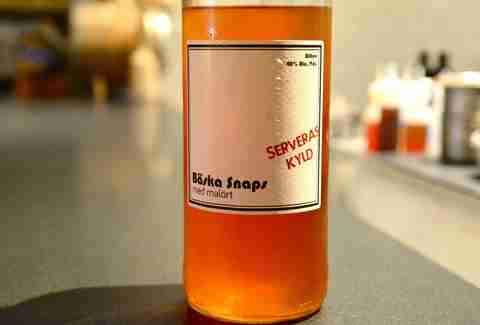 Rogue 24 (info and address)
Shaw
How they do Malört: As a digestif
Rogue 24 must serve the most Bäska Snaps Malört in the city, because they give a glass to every guest at the end of the meal. Barman Bryan Tetorakis has good intentions -- he's offering to settle your stomach after a wild 24-course dinner. Despite this kind gesture, he says it really pisses people off. He also uses Malört in a cocktail with yellow peppers, mezcal, Yellow Chartreuse, and Fernet Angelico.
The Gibson (info and address)
U Street
How they do Malört: In a cocktail
Of course The Gibson named their Malört cocktail after a cold-blooded, bitter politician. The Frank Underwood contains Jeppson's Malört, apple brandy, kummel, Campari, and lemon. The accouterments help out, but there's still something sinister lurking under the surface. Kind of like Frank Underwood.