22 DC bars open on Christmas Day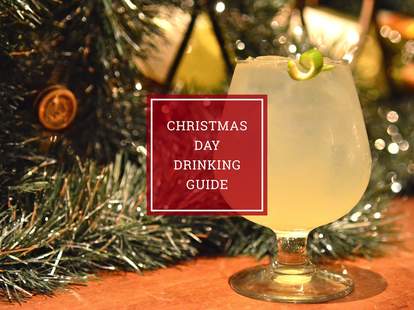 Politely decline your mom's eggnog and head to these bars instead. From dive bar to decadent hotel lounge, they've got your back, even on Christmas Day. Know (with certainty) of others? Spread cheer in the comments.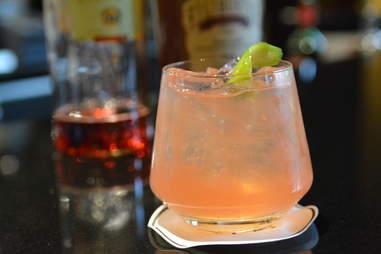 Laura Hayes
H Street NE
Tell
out-of-towners
tagging along not to order a Manhattan, Martini, or a shot you think the bartenders "ought to know."
H Street NE
Looks like she didn't come home for Christmas. Why is that EAGLES song on repeat!?
H Street NE
Deck the halls with black lights, because everyone looks hot here.
H Street NE
Irish bar-meets Jewish deli-meets Christmas. Sounds like a Seinfeld episode.
Laura Hayes
Adams Morgan
Responsible for your new Christmas tradition: beer and burgers.
Adams Morgan
If you don't dig Christmas, rejoice knowing it's St. Patrick's Day, every day, inside Shenanigans. They'll be open from noon to 2am serving free ham and turkey dinners.
Adams Morgan
Give Scott, the owner, a fist bump. He's takes one for the team and works Christmas every year.
Adams Morgan
They have live music, even on Christmas. Stop in after 8pm, because Patrick Alban and Noche Latina will be playing.
Laura Hayes
Logan Circle
You get a Stoney's Super Grilled Cheese whether you've been naughty or nice.
Laura Hayes
Downtown
Mint juleps — a necessity 365 days a year.
Downtown
Because you deserve a classy Christmas. Just be sure to change out of that reindeer Snuggie, or your bar visit will definitely be on the record.
Laura Hayes
Georgetown
Treat yo self.
Laura Hayes
Dupont Circle
Dupont's king of cozy will be open, serving booze and a small but mighty menu.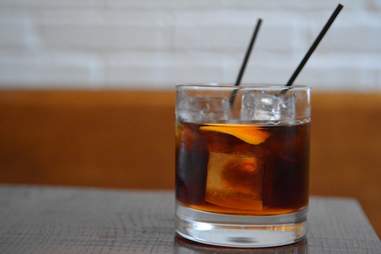 Laura Hayes
Columbia Heights
Maybe they've tied some tinsel around all those jackalopes.
Columbia Heights
Grinches welcome, but come full because the kitchen's closed. The pints though, are ice-cold.
Laura Hayes
Shaw
Of course this no-frills corner bar is rolling out the red carpet for its regulars.
Laura Hayes
U Street Corridor
This might be the only night of the year 14th St isn't a crowded theme park, so grab an actual stool and put down some drinks. Visit until midnight, but note the kitchen is closed.
U Street Corridor
Probably your best shot at snagging a Mrs. Claus. At least for the night. Just don't be a Saint Dick. Same deal as above — open 'til midnight, but the kitchen's closed.
U Street Corridor
Reflect over cold beers and see if you can pinpoint the one moment that landed you at a dive bar on Christmas.
Laura Hayes
Bloomingdale
New low or new high? New high, definitely new high.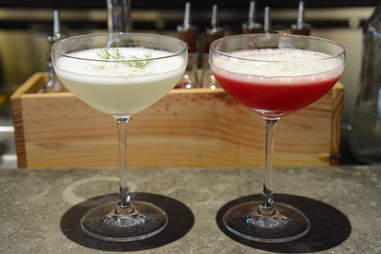 Laura Hayes
Eastern Market
Mike and Ike will likely be wearing Santa hats. So should you. The bar's open but the kitchen's closed (except for some small snacks).
Barracks Row
Obviously, this is the exact situation an ugly Christmas sweater was made for. Stop in for cheap beer and snacks starting at 4pm.

Sign up here for our daily DC email and be the first to get all the food/drink/fun in town.