DC's first Metro bar map will direct you to beer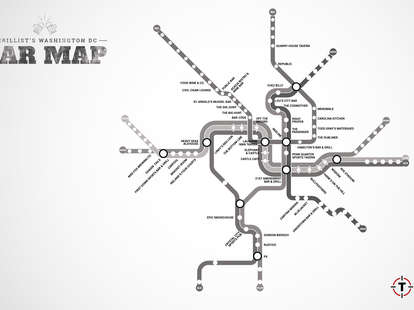 Guess what lovers and haters of WMATA: we've unsucked DC Metro like never before by replacing each stop with a watering hole. Our goal is to get you up that (perpetually broken!) escalator and onto a bar stool as quickly as possible. You can check out a blown-up version of our bar map here, plus the deets on every single line below.
*Programming Note: There are some spots that would be SUPER awkward to drink at -- like Arlington Cemetery, The Pentagon, Fort Totten, and a hodgepodge of government buildings at Federal Center -- so we've left those out. Any great spots you think we left out? Let us know in the comments.