With over 140 events at this year's DC Beer Week, there'll be so many unshaven faces that many people will swear it's actually Beard Week. So, to help you determine which bearded (& non-bearded, but still totally respectable) people you need to be talking to for insider knowledge & potentially a free brew, check out our list of events, and the folks you should track down at them:
Recommended Video
This Enchanted Speakeasy Takes You Through a Revolving Door Back to the 19th Century
Meet: Dave Coleman, Co-Founder of 3 Stars Brewery
Where: Farmers Fishers Bakers, tonight
Why: Because he'll be at this five-course dinner with farm-inspired dishes and thirteen beers from his own brewery, Devils Backbone Brewing (VA), and Flying Dog Brewery (MD). There's one course where you only get one beer, but it includes cheese puffs, so get over it.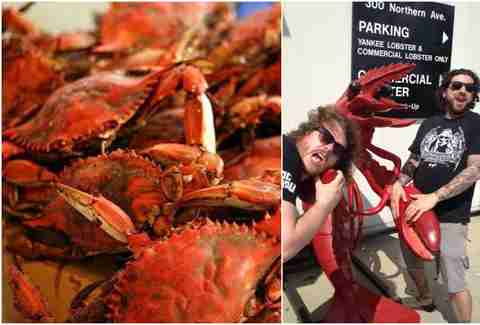 Meet: Brandon Skall or Jeff Hancock, DC Brau Founders
Where: Quarterdeck Restaurant, Wednesday
Why: Because these fellas will be throwing an all-you-can-crab dinner with $1 drafts and $3 pitchers of their goodness all evening. Chat them up first, 'cause you know they won't want to talk to anyone who's all crabby. Sorry, but it was just too easy.
Meet: Greg Engert, Beer Guru at Churchkey
Where: Churchkey, Wednesday
Why: Because it's valuable for your future social life to know the nicely coiffed beer brain behind Churchkey and the soon-to-open Bluejacket brewery. And also because he's doing a tap takeover of "Québécois Craft": 23 Canuck brews from Dieu du Ciel, Le Trou du Diable, Brasserie Dunham & Les Trois Mousquetaires.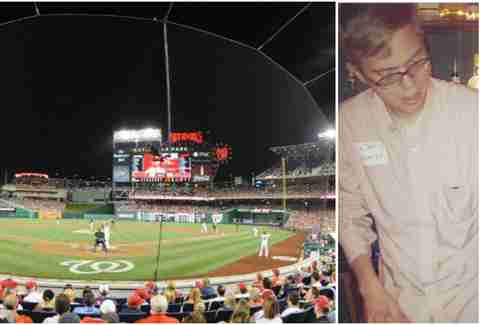 Meet: Bill DeBaun, Co-Editor at DC Beer
Where: Red Porch at Nationals Park, Thursday
Why: Because you can chat up Bill about the new breweries coming to town, get unlimited beer samples, and a Shake Shack burger and fries.
Meet: Matt "Heff" Heffernan, Boulevard Brewery
Where: Scion, Friday
Why: So you can get tips from "Heff" on what's what during the "Blind & Bitter" Hop Face-Off at Scion w/ 12 breweries and 24 beers, all unnamed, plus a winner-take-all contest for the beer taking the most votes for crowd favorite.
Meet: Tommy Hunter, DC rep for Flying Dog
Where: Brewhaha at Old Ebbit, Saturday
Why: So you can ask Tommy about The Truth Imperial IPA release while checking out brews and food from nine different breweries and nine restaurants.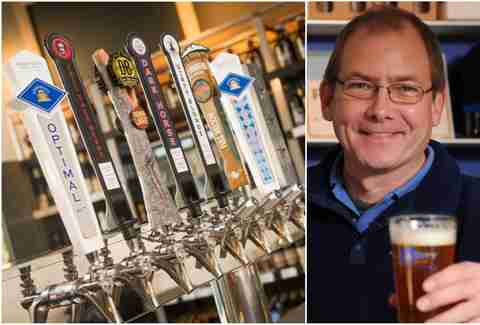 Meet: Bill Butcher, Port City Brewery owner
Where: Adam's Morgan City Bikes, Sunday
Why: Because he'll be on this social ride through the city, which ends at Glen's w/ $4 drafts all evening and 20% off on fills of your Glen's growler. We suggest trying to talk to him AFTER the ride.