Drive Your Sebring to the New Office-Themed Pop-Up in Chicago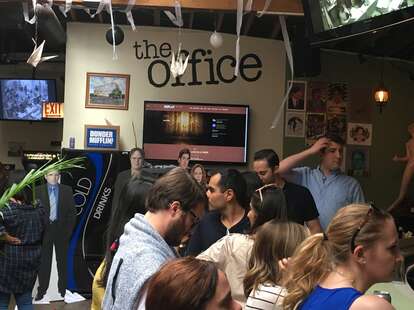 Chicago may be 700 miles from Scranton, but that hasn't stopped Dunder Mifflin from opening its latest branch in Lincoln Park barcade Replay. The Office-themed pop-up runs now through August 20, where you can drink themed cocktails like Scotch and Splenda with life-size cutouts of cast members while taking part in themed events like Office trivia, karaoke and even a version of the show's notorious Dundie awards.
Despite only being open for one weekend so far, Replay owner Mark Kwiatkowski says it's already one of the bar's most popular pop-ups (with lines to get in Friday and Saturday nights over opening weekend.) And the crowd, according to Kwiatkowski, is just as mischievous as some of the characters from the show.
Replicating Jim's famous prank of hiding Dwight's stapler in Jell-O, Kwiatkowski says he created 15 Jell-O molds containing various office supplies like staplers and pencils, all of which were destroyed on opening night. Meanwhile, Dwight's glued-down "assistant to the regional manager" name plate was ripped off its desk.
This is nothing new for Kwiatkowski, who has experienced similar shenanigans running previously successful pop-ups at Replay themed after shows like Rick and Morty, It's Always Sunny in Philadelphia and The Simpsons. Kwiatkowski and his wife are big fans of The Office, but the idea for the pop-up came to Mark after he noticed his 14-year-old daughter watching the show.
"I'm surprised my kids loved it," he says, adding that young adults in their early 20s and now discovering the show through Netflix despite the NBC hit being off the air for the last five years (except for reruns, of course). "All these young people have rediscovered the show."
In addition to Office trivia, karaoke and the Dundies (tentatively scheduled for August 12), Replay is also planning an Office Olympics event (August 19) and possibly a paper airplane contest and Christmas-themed closing party. And yes, Chili's might be sponsoring the Dundies.
Themed drinks include Scotch and Splenda, Orange-vod-juice-ka, That's What She Said (vodka lime, grapefruit, simple syrup, orange bitters, cranberry) and Chili's Margarita (strawberry jalapeno tequila, lime, agave.)
Here's what Supercall saw when we swung by in our Sebring last weekend:
Main Bar Area
Screening episodes of The Office, naturally.
Office Art
Like Prison Mike and Jim imitating Dwight.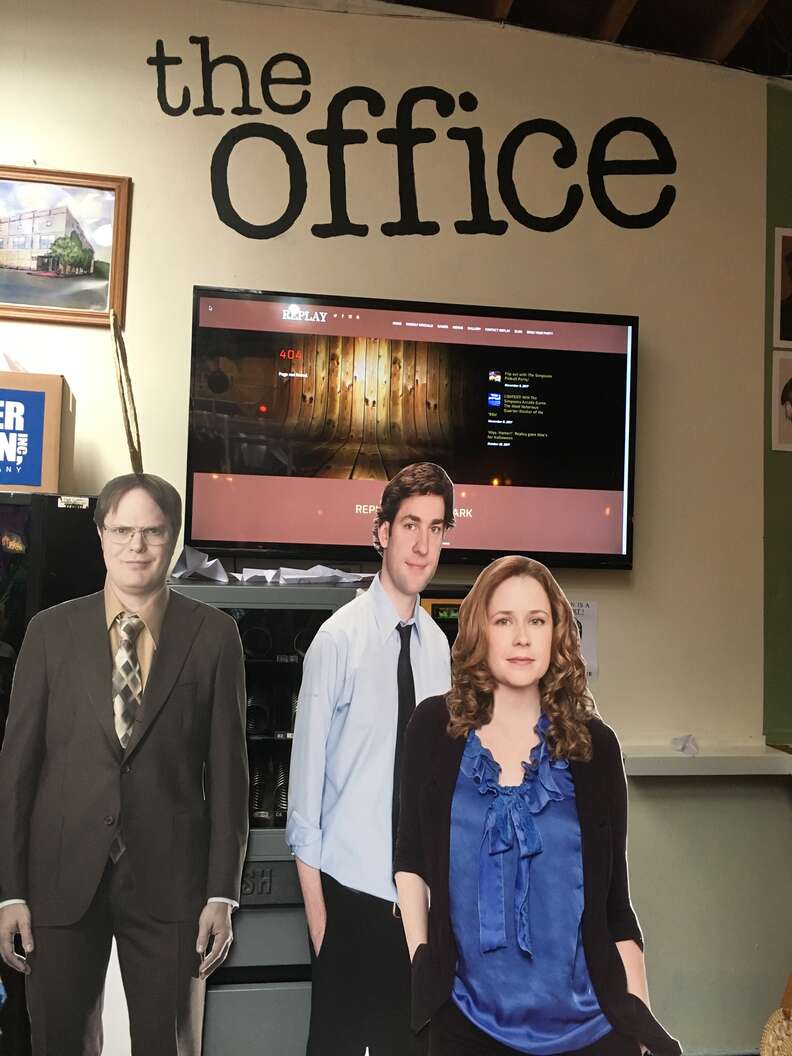 Life-Size Cutouts
Up your selfie game posing with Jim, Pam, and Dwight.
Chili's Margarita
Strawberry jalapeno tequila, lime, agave.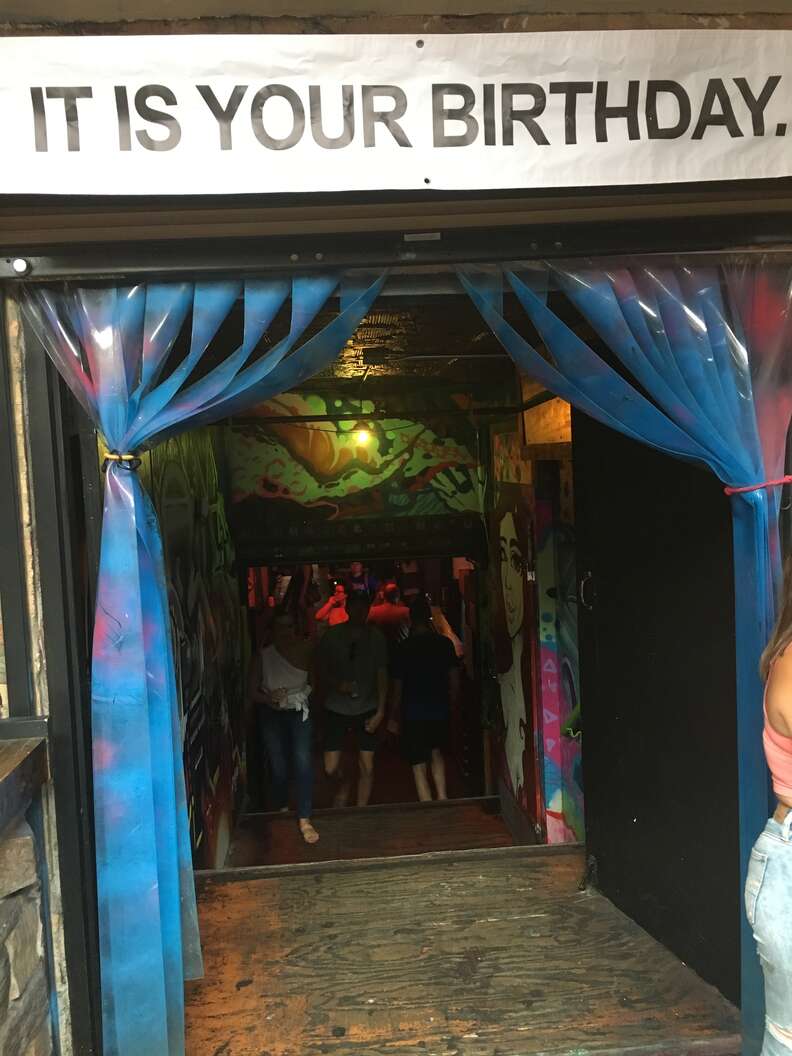 Birthday Streamers
We're sure Kelly will be pumped.
Immortal portrait of Michael Scott
And his favorite saying.
Post-It Notes
With quotes from the show like "RIP Sprinkles."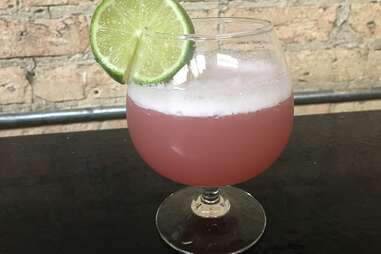 That's What She Said
Vodka lime, grapefruit, simple syrup, orange bitters, cranberry.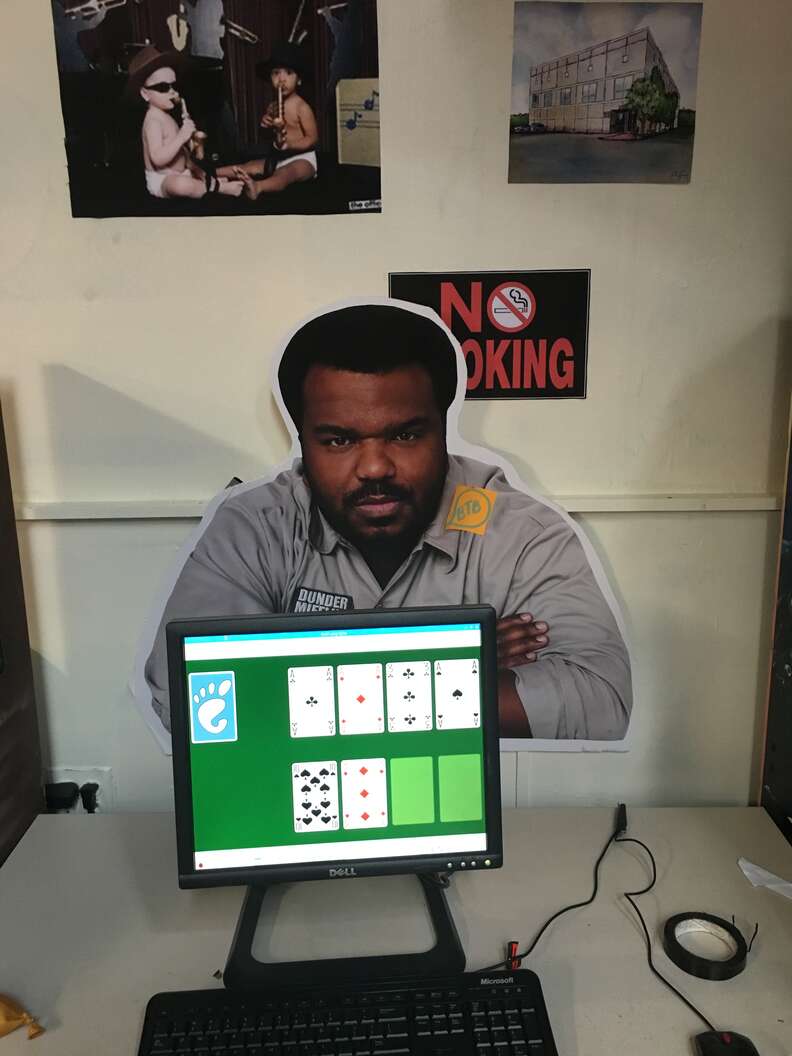 Desk Cubicles
Occupied by cutouts of Kevin and Darryl (note the babies playing sax pic).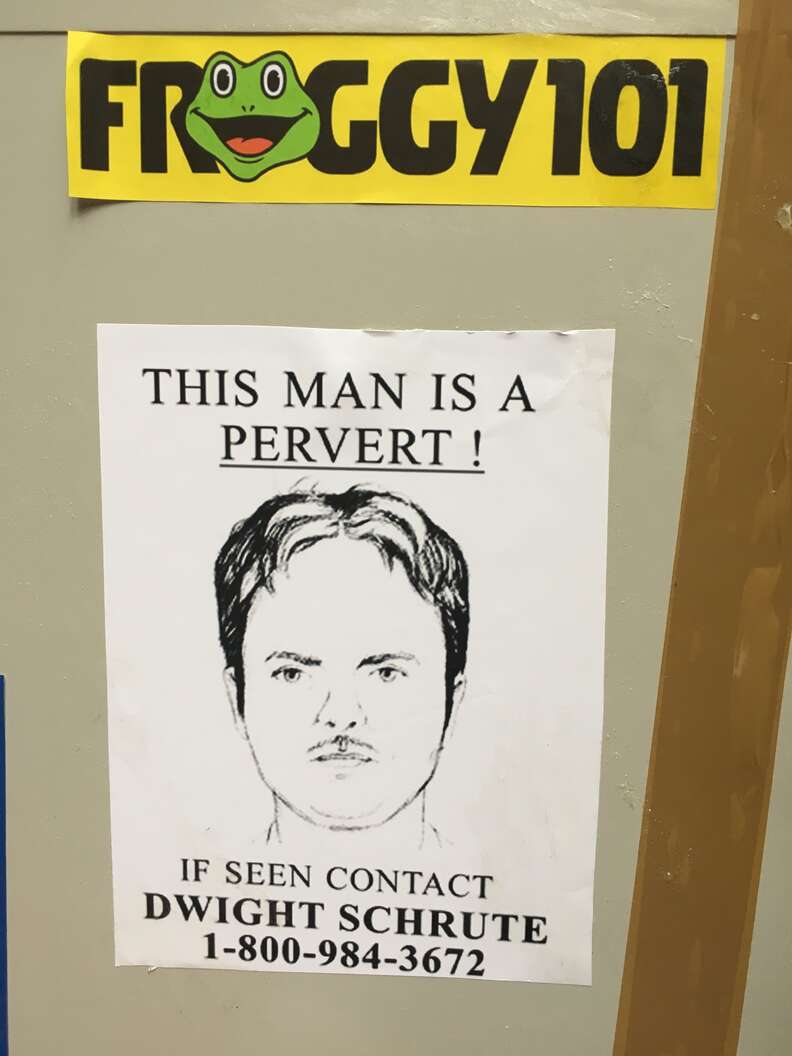 Dwight's Mug Shot
With the Froggy 101 bumper sticker. Nice touch.
Creed
Can't have a party without this guy.