The 11 most important Amsterdam restaurant openings of 2014
It's been a pretty glorious year for Amsterdam's restaurant-goers, and amongst all those new eateries, here are our 11 picks for the restaurants destined to stick around and change the face/waistline of the city's food scene for a long time to come...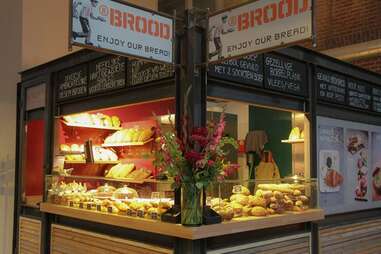 Oud-West
Sure, the lines are long and the organization of the central market leaves a little to be desired, but Amsterdam was so overdue for a huge covered market of this sort (it rains a lot here) that this spot is easily the most important restaurant opening of this year. (Though that's kinda cheating since it's more like 20 restaurants in one.) That's not to mention the three full restaurants and everything else we told you about in September around the corner in De Hallen.
Oud-West
Also just around the corner, this separate but equally versatile spot offers you a Graceland Bar-B-Q dinner. The 1936 building was a cantine and a theater -- and now it's both, plus host to regular markets and events and a very decent club. The pan-Southern-US menu of pulled pork and blackened catfish borrows from Texas, Louisiana, and beyond, but American-born Chef Brian Nicholas keeps it authentic -- right down to the divey, wood-paneled interior. And they do brunch!
Rembrandtplein
It was a big year for new openings on the Reguliersdwarsstraat -- but this is the best of the best. And not just because it serves Philly cheesesteaks. The late-night kitchen also helps, as does the classic exposed-brick décor, but it mostly comes down to the fact that the food (burgers to bar snacks) is just damn tasty.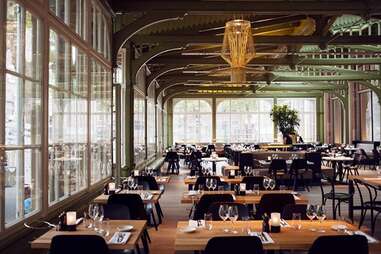 Plantagebuurt
Once reserved for private parties and Museum N8, since September, everybody has access to this restaurant with oversized windows and a gigantic courtyard, next to the zoo entrance. The building is almost 200 years old, but the menu is all modern: think crispy artichoke beignets with pistachio pilav or stingray with tabouleh.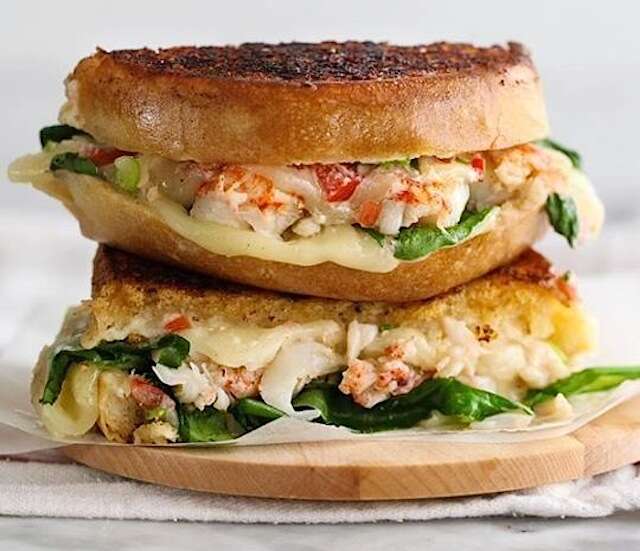 Oosterparkbuurt
Eating here makes us seriously want to go back and redo our burger list from October. (Not to mention the lobster and steak options on the menu.) From the same people behind De Biertuin, Waterkant, and a bunch of the other best spots in Oost, this crew is seriously doing something(s) right: full flavor (mmm, crispy pancetta), service with genuine smiles, and beer cocktails for three.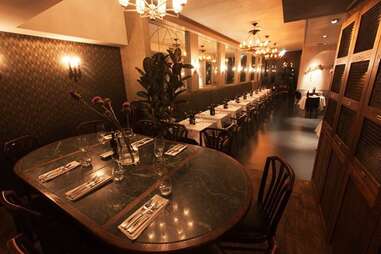 De Pijp
This brand-new Italian-American restaurant takes its cues from The Great Gatsby with stiff cocktails and swanky wallpaper. From the same guys behind De Marktkantine (above), the new Americano occupies the space Turkish restaurant Köşebaşı left. The menu covers all the American-influenced Italian goodness from Grandma's meatballs to wild pheasant in porcini sauce to some seriously classed up mac & cheese.
Oud-Zuid
The fancy hot dog trend has taken off in Amsterdam, and nowhere epitomizes it more than this Ron Blaauw joint we previewed back in March. You can get a plain dog, but the point here is to experiment -- so take the "Jacky" Sapporo with ginger and wasabi mayo. Wash it down with Champagne.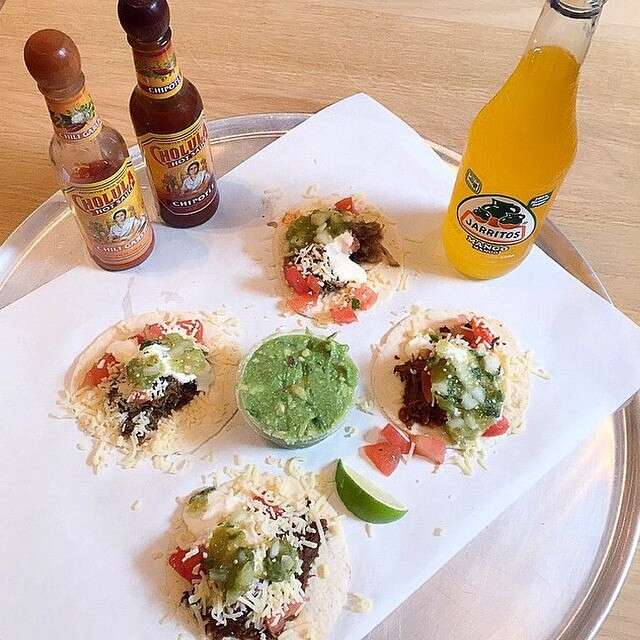 Rembrandtplein
From our September restaurant roundup, this one is for all the complainers that there's no proper Tex-Mex in town. Wash those worries away with a margarita mix and a trio of tiny tacos packed with fresh ingredients.
Spaarndammerbuurt
Also from September: finally, a place where the gluten lovers and gluten haters can come together in peace. Over pasta.
Jordaan
This isn't your college ramen. This is the real deal -- what you'd pick up in a proper ramen shop in Japan. For the past few years a secret lunch spot tucked into the third floor of the Dun Yong supermarket in Chinatown, Le Fou Fow finally got its own permanent space in October -- and the fan club has followed.
Amsterdam-Zuid
The Rijksmuseum continues its march toward total renovation with this new restaurant in the equally "new" (again) Philips wing of the museum, which opened at the beginning of the month. Like the museum cafe, the menu of Dutch and nearby slow food is surprisingly well priced (given the Michelin-starred head chef) -- and delicious. Think Dutch prawn bapao with tarragon creme and tomato chutney, or the "Rijkstafel" -- a play on the Dutch-Indonesian rijsttafel ("rice table") with a bunch of small dishes. You'll even find Dutch creations on the wine list (yes, Dutch wine is a real thing!) made both at home in Limburg, and abroad in Salentein's Argentine vineyards.