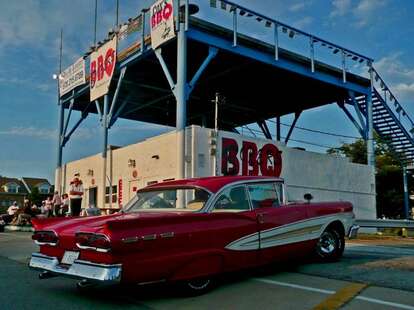 Even ATL's culinary illuminati were bummed over a few disappointments in the 2012 food & beverage scene -- pour out a little eggnog (partly because someone left it out all night) while they pour out what made them pout
Brandon Ley, Owner, Joystick Gamebar"That chocolate vodka and coconut vodka were not enough and now there exists a chocolate-coconut vodka.
Navarro Carr, Bar Manager, The Sound Table"The closing of Super Pan, Hector Santiago's sandwich shop behind Pura Vida. This guy knows food. And it was a gift to Atlanta to taste creativity and passion for lunch in sandwich form.
Scott Serpas, Owner, Serpas Restaurant"The lack of local, chef-driven restaurant openings.
Shane McIntosh, Owner, Ocean Catering Company"Food Trucks! We were promised inventive, gourmet, cheap eats from these iron beasts. Instead most trucks smother something fried in Sriracha and charge $8-10 for it. Please don't get me wrong, there are some trucks that do a great job, like Yumbi and Mixed Up, but most just phone it in.
Sonia Chopra, Editor, Eater Atlanta"My heart broke when Waffold closed, obviously, but I was truly saddened to see the end of Sugar-Coated Radical and Super Pan. Hector Santiago and Taria Camerino are both geniuses.
Mike Lasage, Owner, Bone Lick BBQ"The closing of two restaurants run by really great dudes: Deckard's and Boners BBQ. Sad to see them go. But they are both run by brilliant, wonderful people and I am sure 2013 is gonna bring them both a little better luck, let's hope.
Zeb Stevenson, Executive Chef, Proof & Provision & Livingston"Soap-boxing, in-fighting, and trash-talking in the food community. Seems like there are some who are tearing others down to make themselves look more righteous. It's all self-absorption and pretty childish."