After eight years of providing seafood for ATL restaurant heavyweights eager to turn you into one (Bacchanalia, McKendrick's Steak House...), the family behind Irvington Seafood in Mobile, AL decided to throw their (presumably cool, floppy sailor's) hat in the ring with Pier 213: a nautical-themed outpost serving up a variety of fried, grilled, and steamed plates from under the sea. Under the sea!
While tacos can also come filled with fish, the shrimp variety here is fried up real nice and topped with tartar sauce.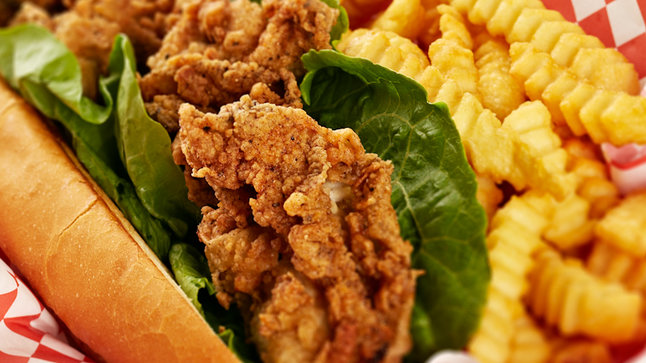 Po' boys include clam, non-Manti Te'o-obsessed catfish, the possibly-not-seafood roast beef, and of course these fried oysters.
Feeling crabby? Order some beer and wine, and pull yourself together, dammit. And then get these crab claws served with marinara for dipping.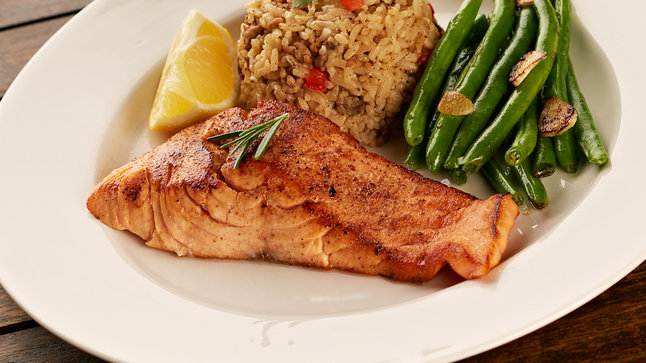 If you gave up being awesome and, subsequently, eating tons of fried stuff for Lent, get the grilled salmon served with rice and fresh veggies.
The corn in there is for scale, and also for eating, but either way proves that this crab cake is gargantuan.