When they do well, Persian sultans buy Lamborghinis in every color including clear. When they do well, Persian restaurants named Rumi's Kitchen get themselves ridiculous new gigantic kebab-palaces in Sandy Springs that basically look like where those Lambo dudes hang out when they're not counting their Lambos. The fully-stocked, crescent-shaped bar welcomes you with rich woods not named Tiger and a white marble countertop. All the while, shooting flames grill all sorts of meat in the open kitchen. 50+ varietals of wine await. Hate sitting and enjoying long meals in wonderfully ornate restaurants? Welcome to Rumi's Pantry, a market offering fresh breads, pastries, and sammies to go throughout the day. But if you do have time to park it, get to know the meat the place is known for with a pair of kabobs: seasoned ground beef and the onion-marinated barg doused in aromatic saffron. The roasted salmon is stacked high with dill & fava bean saffron basmati rice. Or go full-on caveman with this lamb shank that's marinated in lime and turmeric for hours to the point where it literally falls off the bone, hopefully not right into some sultan's Lambo interior.
Recommended Video
Garlic Lamb Chops With Beet Hummus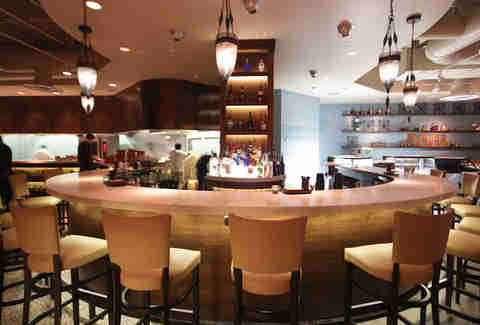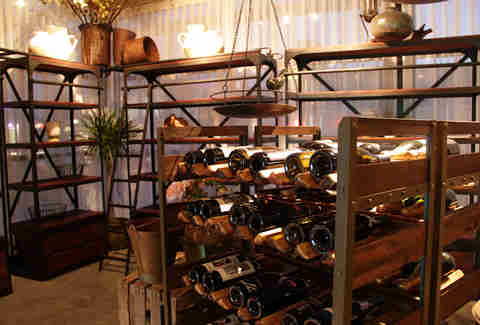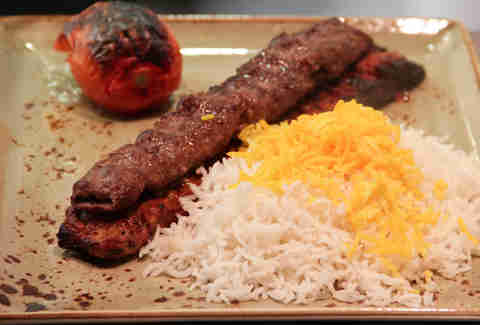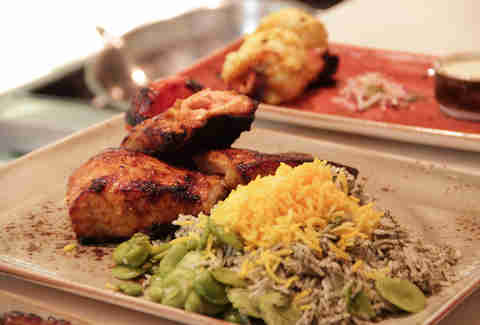 Previous Venue
Next Venue
Venue Description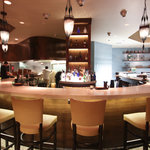 1. Rumi's Kitchen
6112 Roswell Rd, Atlanta, GA 30328
Rumi's Kitchen serves authentic, textually flavorful Persian dishes. Daily freshly baked bread, diverse list of international and domestic wines, and impeccable service make for a memorable dining experience.