Oy vey! That's exactly what you'll exclaim, even if you have no idea what it means, after taking down the Jewish delicacies at The General Muir, a NY-style deli (from the West Egg gang) named after the refugee transport ship the owner's family came to America on in 1949... which probably had much crappier corned beef sandwiches than this place does. Stop by the deli counter to grab hand-rolled, kettle-boiled bagels that can be customized with schmears, Nova lox, or smoked trout salad. Pull up a seat in a dining room decked out with photos of the owner's family, butcher block tables, and white subway tiles reminiscent of a traditional New York subway deli. The hazelnut-crusted French toast is covered with maple syrup, spiced butter, and roasted bananas. And hazelnuts. It might not be what Shlomo used to eat in the kibbutz, but it is one of the best burgers in the city -- the Double Stack from Chef Todd Ginsberg's Bocado days has been reincarnated with onion slaw and American on an onion roll. As for traditional, they've got this house-smoked salmon over latkes w/ sour cream, plus the very necessary matzoh ball soup, and piled-high pastrami sandwiches w/ chopped liver -- which, when slighted, always asks, "What am I, chopped liver?" and then people answer, "Yes, yes you are." Oy gevalt!
Recommended Video
Elevate Your Snack Game With These Bacon Gouda Tater Tots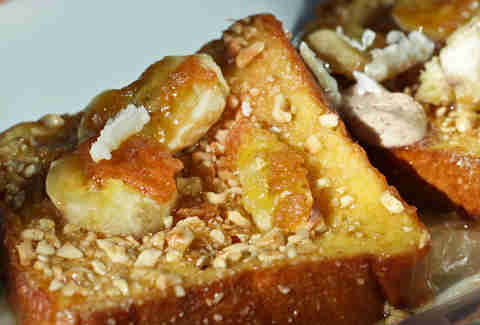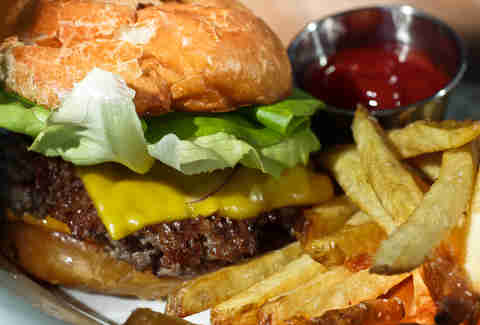 Previous Venue
Next Venue
Venue Description
1. The General Muir
1540 Avenue Pl NE Ste B-230, Atlanta, GA 30329
The General Muir is an homage to the timeless New York-style deli, though the white subway-tiled space looks more like a demure bakery than a generations-old Jewish deli. The hallmark of the morning-to-night menu is, of course, the bagels, which are hand-rolled and kettle-boiled. Sandwiches are named after the streets of Alphabet City and served open-face with smoked fish spreads ranging from nova and schmear to trout salad. The rest of the menu reads like a combination of Katz's and Russ & Daughters: house-cured pastrami with chopped liver, latkes with apple sauce, and matzoh ball soup are all there. The only giveaway that you're not in New York is the friendly smiles from the people dining next to you.