When your name is Nomie, and you're Vietnamese, you're almost required by the government (but not like in the '70s) to open a restaurant called Viet-Nomie's. And so she did, and it's serving bánh mì and bucketloads of pho on Buford Highway.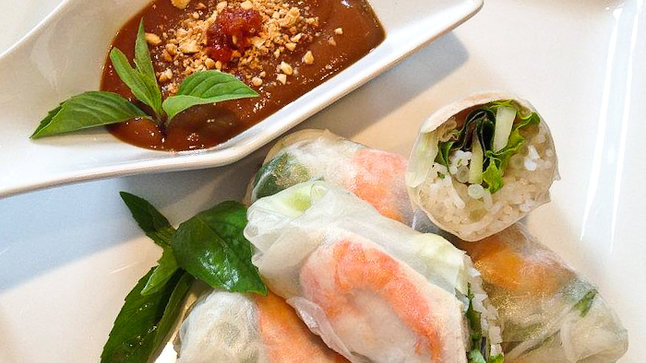 Even when it's a frigid 57 degrees outside, these Gỏi Cuốn rolls will hit you with a bit of summer, and also pork, shrimp, bean sprouts, Thai basil, rice noodles, and hoisin peanut dipping sauce.
Phở has really cool accents on it, plus noodles, broth, traditional spices, and beef or chicken in it.
Chả Giò spring rolls full of ground pork and chicken.
The Bánh Mì gets five-spice-roasted pork, house-pickled carrots, cucumbers, and jalapeño slices.
Nomie's will also be taking their goods on the road, and'll be hitting the Atlanta Food Truck Park, which also almost seems like a government requirement these days.