If they're smart, ATLiens would... um, hurry up and release another Outkast album, already! OK?! And then they would immediately repair to one of the sweet new restaurants/bars that've opened this Fall, some of which are doing Korean BBQ, some of which are all about suds. And one may or may not require you to take "Elevators" to the "13th Floor". All of which are awesome, though:
Recommended Video
Party on Like Rudolph With This Red Nose Punch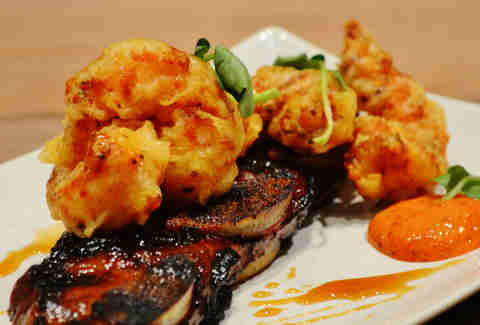 Sobban
Decatur
Take the meat and sauces of a Korean place, combine them with the fried-everything of a soul food place, and you have the majesty that is Sobban. They call themselves a "Korean Southern Diner", and, if you need proof, the Kalbi short rib with fried Georgia shrimp should convince you.
Smoke Ring
Castleberry Hill
Named after the delicious pink layer that distinguishes real barbecue from its pretenders, Smoke Ring is bringing upscale, yet down-to-earth 'cue to Downtown... like, any second now. Ok, they're opening the 24th.
Ink & Elm
Druid Hills
Choose from the lounge, restaurant, or tavern menu. It doesn't matter, you're going to win. And you can come back for something brand new tomorrow, because the chef buys fresh from farmers daily.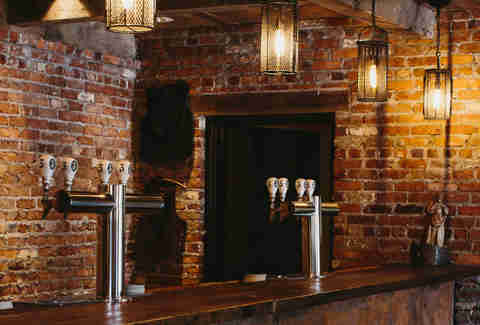 Three Taverns Tasting Room
Decatur
As Coughlin' once famously said, "beer is for breakfast"... and lunch, and dinner, and a quick snack, and... well you get the idea, and so do the peeps at Three Taverns Brewery, where their new $1.9 million suds-making facility includes a sweet tasting room right in the heart of Decatur.
Bantam Pub
Old 4th Ward
A small, neighborhood-style boozer boasting solid libation options and a constantly rotating menu stocked with stuff like fried calamari, hanger steak, and a jicama slaw-topped sandwich who's name is also what you answer when someone asks your favorite crustacean: Shrimp Dog.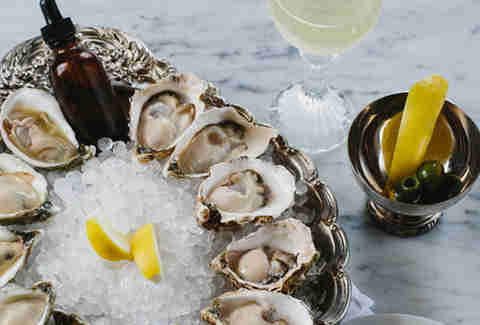 Kimball House
Decatur
In addition to badass cocktails, this Decatur eatery slings platters full of iced oysters that're sans spicy/ overpowering cocktail sauces. Instead, you get a little mignonette sauce (shallots, cracked pepper & vinegar), in an eyedropper so you can blind yourself! flavor your bivalves just so.