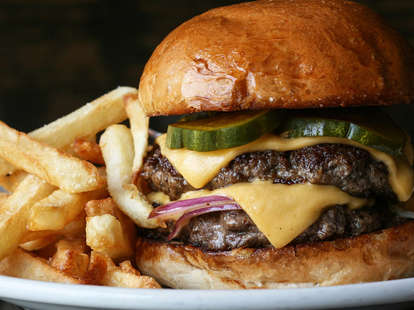 Courtesy of Holeman & Finch
If you had to choose an ATL neighborhood to live in based solely on food and drink options, then you've stumbled on the most important cheat sheet you'll likely read ALL DAY. We've picked 10 of the best 'hoods and dutifully ranked them for you based on food & drink... and if you think Buckhead got the No. 1 spot, think again.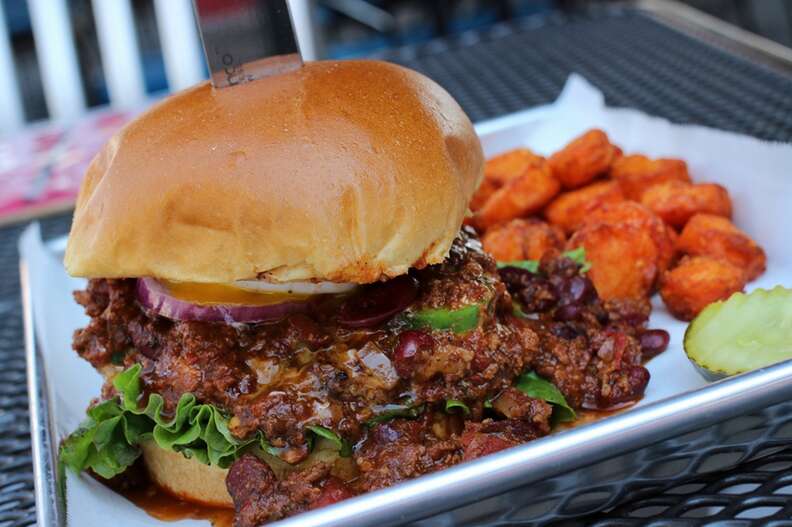 9. Virginia-Highland
Yes, it's one of the city's most beautiful neighborhoods. But if you saw the name and got excited, you probably subsist on booze, tacos, typical bar food, and more booze, which you most likely pick up from standouts like Limerick Junction, Moe's and Joe's, Hand in Hand, Diesel Filling Station, and Dark Horse Tavern. However, it does have several redeeming spots that offer a bit more, whether it's the refined global fare at Surin of Thailand, the delicious morning fare at Press & Grind or The Warren, the burgers at Illegal Food, or the spot-on seafood at Fontaine's Oyster House.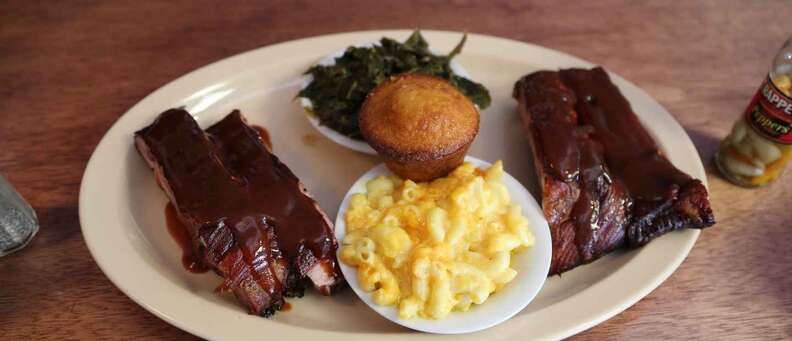 8. Kirkwood
The restaurant selection in this part of town is as eclectic as the people who live there. You don't simply order a cup of coffee from Starbucks here -- you order a small-batch, in-house, Japanese-style iced coffee from Taproom Coffee. The craft cocktail scene is also on point. You can sip on an Orpheus Transmigration Of Souls while people-watching at Kirkyard Public House, get good and soused at The Pullman, or get yourself some of the killer, largely under-the-radar 'cue at Anna's BBQ. Any morning you find yourself hungover, stop off at Arden's Garden and get a fresh, hydrating smoothie or juice before hoofing it across the street for a fabulous brunch at Le Petit Marché. We're also big fans of food and drinks on the patio at Elmyriachi during the warmer months of the year.
7. Westside/Home Park
Westside/Home Park has blown up in the past few years. Having three of chef Ford Fry's restaurants (Marcel, JCT Kitchen, and The Optimist) here would easily earn it a spot on the list, but when you factor in standouts like Miller Union, Oddbird, Little Trouble, Cooks & Soldiers, and too many others to list -- all of which take up residence here -- it's almost a wonder that other neighborhoods get any attention at all.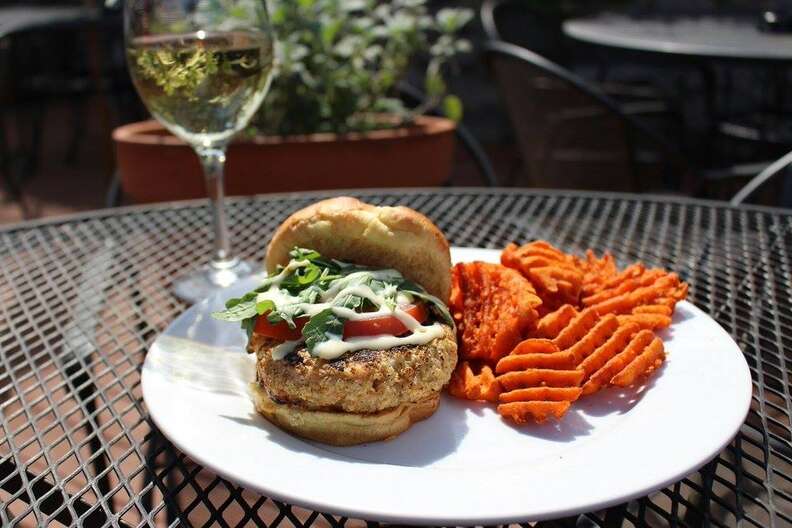 6. East Atlanta
The buzz has dipped a bit in East Atlanta, but stalwarts like The Earl, Holy Taco, The Midway Pub, 529, Graveyard Tavern, Argosy, The Octopus Bar, and The Glenwood help the 'hood retain its status as a nightlife anchor. Newcomer Gaja, with its cocktails and Korean eats, also ups the good eats quotient. New hot spots Union, TEN, and iLounge look to round things out quite nicely, as well.
4. Old Fourth Ward
Long regarded as one of the city's up-and-coming neighborhoods, the Old Fourth Ward can't claim its outsider status anymore thanks to the arrival of Ponce City Market. Nowadays, it's one of the city's premier destinations for those looking for a good time. There's so much more to it than Ponce City Market (but don't tell the tourists that). For progressive yet unpretentious farm-to-table fare, 4th & Swift delivers, Ammazza tosses some of the city's best pizzas, and Venkman's proves you can get live music and great food in Atlanta... together. There's also no shortage of bars deserving of your time and money, like MOTHER, Bantam Pub, The Sound Table, and Sister Louisa's Church of the Living Room & Ping Pong Emporium.
2. Buckhead
Rent might be sky-high in Buckhead, but that shouldn't stop anyone from enjoying a night out in one of the city's top food and drink destinations, with a great bar-to-restaurant ratio. Dinner and drinks from Ford Fry's meatastic empire King + Duke, or on Atlanta's only double-decker patio at Del Frisco's Grille, are not to be missed. Drinks at the furtively located 1KEPT and Whiskey Blue will set you back a pretty penny, but are worth it. Other options include the aptly named Southern Art & Bourbon Bar, The Ivy, Tongue & Groove, and perennial favorite Johnny's Hideaway. After that, there are a slew of solid bars, including Fado Irish Pub, Buckhead Saloon, and hidden gem Black Bear Tavern to visit.
1. Decatur
There's a reason its slogan is "Decatur is greater," because Decatur has it all. If you need a primo place to take a date, there's Kimball House, No. 246, or The Iberian Pig. For casual eats, there's Chai Pani, Leon's Full Service, or Victory Sandwich Bar, all amazingly fun restaurants with fantastic food and ambience. Looking for a super-authentic Southern meal that's guaranteed to delight anyone with tastebuds (especially tourists)? Revival has your back. And we haven't even gotten to the bars -- a few hot spots worth noting are Twain's Brewpub & Billiards, Thinking Man Tavern, Brick Store Pub, and Trackside Tavern.
Sign up here for our daily Atlanta email and be the first to get all the food/drink/fun the ATL has to offer.
Brook Bolen enjoys eating her way through ATL hoods when she's done gnawing on whatever foot she inadvertently stuck in her mouth. Follow her @redvelvetfemme.