Recommended Video
Thrillist's Best (and the Rest): The Truth Behind the Saddest Cookbook Ever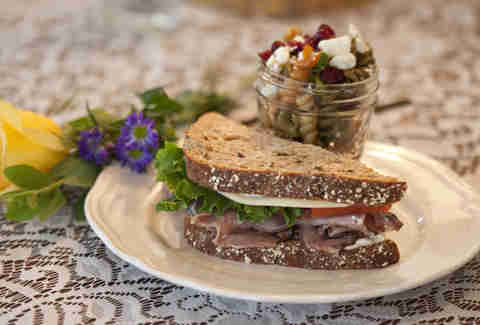 Kirkwood
This restaurant, tucked away in historic Downtown Kirkwood, is a nook for delicious sandwiches and paninis, fresh salads, and a full breakfast menu that's served all day. The must-try on its menu is the very Southern grits stack -- a heaping hot bowl of grits topped with fluffy scrambled eggs, shrimp, bacon, and a mound of Cheddar cheese.
College Park
College Park is much more than the home to busy Hartsfield-Jackson International Airport. There's actually really good food there. Take Pecan, for Southern eats from local restaurateur Tony Morrow, for example. No less than five minutes down the road, there's Brake Pad, a more casual joint. It's routinely packed during the lunch rush, which is a testament to how consistently tasty the food is. Notables on their menu are the Angus beef cheeseburger and the chicken quesadillas. Make sure to stop by on Monday nights for some brain busters at trivia.
Hapeville
In the South, barbecue is damn near a religion. Pit Boss is one of the many examples of true blue Georgia-style barbecue with smoky, juicy pulled pork and ribs that fall off the bone as you pick 'em up. Always opt for the pulled pork piled high with in-house made coleslaw on a warmed bun and grab the mac & cheese on the side.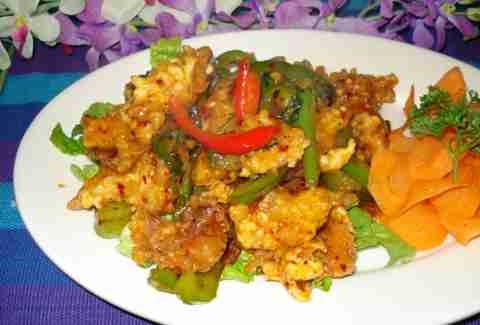 Midtown
Good Thai food is hard to find in the A, but Bangkok Thai in Midtown nails it. Bangkok is a tried and true, hush-hush Atlanta institution that's been open since 1977. Every day there's a different menu special, an easy (and wallet friendly) way of tasting your way through various Thai dishes. The old faithful combination is shrimp pad Thai and Thai iced tea, but it's your world. Step outside the box and try something new.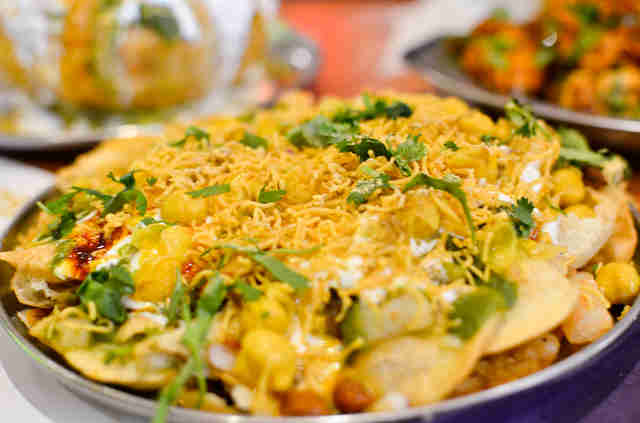 Decatur
If you head towards Downtown Decatur on Church St, an Indian restaurant is not hard to find. They spill out from the strip malls jammed with grocers and places to buy fabric and other speciality items. In the Patel Plaza, Chat Patti is a goldmine. For under $10, there's a thali: a lunchtime-only platter teeming with food roti, boiled potatoes with peas, curry chickpeas swimming in a stew of onions and tomatoes and rice. It's vegetarian, a great bargain, and a treat from a restaurant that's been in Atlanta for over two decades.
Briarcliff
Never been to Hawaii because you have no idea what the food is like there and that scares you? Dining at Waikikie Hawaiian BBQ is your chance experience a plethora of amazing foods grilled in Hawaiian fashion. There's burgers, there's curry, and even ramen -- done the Hawaiian way. The vast majority of the menu is under $9 and lunch specials are $7.59, available during the hours of 11am and 4pm. Dine-in to get to the full experience, as Waikikie blasts Hawaiian music to create a very tropical and fun ambiance.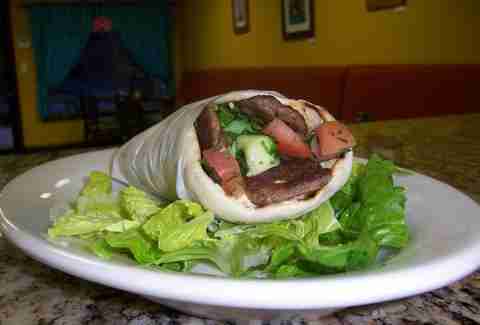 Dunwoody
The only thing random about this Mediterranean casual sit-down and takeout spot is its location. Situated off Shallowford in a plaza with another restaurant, a food mart, and next to a Rite Aid, it's easy to miss or completely overlook. That said, the food is not something you want to ignore. We're talking kabobs, falafel, shawarma, schnitzel, and so much more. The hummus and baba ganoush are fresh and flavorful, the baklava is a must-order, and the service is a nice compliment to the entire dining experience.
Briarcliff
You're probably not getting your sushi fix here, but you totally should be. That's because the easy-to-miss strip-mall spot's menu is nearly as big as the strip mall itself. Oh, and it also serves up some of the freshest, most melt-in-your-mouth sushi in the city -- and it does it in a totally accessible environment, with service that's attentive without being overbearing.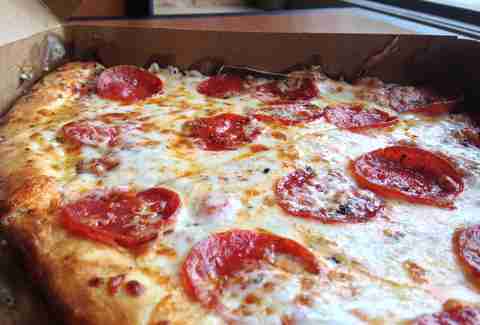 Old Fourth Ward
This little dive gets points for its late hours, generous servings, and reasonable prices. What it should get more points for is the king slice, essentially a piece of nearly head-sized pizza, big on everything essential: lots of gooey cheese, perfectly tangy sauce, and deliciously chewy yet crisp crust. Oh, and because EP has expanded, now has a full bar, and is open until 4am on the weekends, it's also a killer place to continue, not just end, a night of drinking.
Old Fourth Ward
As much as we loved Chef Asha Gomez's previous venture, Cardamom Hill, we're even happier with Spice to Table. You'll get similarly complex, flavorful dishes, this time with a charming rustic feel. In addition to the aforementioned fried chicken, try StT's Southern take on chicken biryani, a traditional Pakistani/Indian dish, or a winter special, like the spiced meat pie with beef, chicken, and goat. Yes, goat.
Buckhead
Ask for authentic regional Mexican eats, and most people will send you to Nuevo Laredo Cantina (or the South-of-the-Border spot closest to their house). Equally as inspired but less talked about is this delicious dive. With flavors inspired by Mexico City, the kitchen pumps out outrageously good comida -- in the form of delectable enchiladas, quesadillas, chimichangas, and much more -- that would make anyone's abuela proud.
Sign up here for our daily Atlanta email and be the first to get all the food/drink/fun the ATL has to offer.