Atlanta has gained a lot this year when it comes to restaurants, but there are, however, a few beloved eating, drinking, and merriment-making establishments that we lost in 2014, so it's only fitting that we take a moment to honor those whose memory will linger in our hearts forever. Because they are clogged.
Burnt Fork BBQ
Decatur
We'll miss their pulled pork Cuban. And their ham and bacon grilled cheese wasn't half bad either. Oh, and their... never mind. You get the point.
Harbour House Pub
Decatur
Eating solid seafood in a 100-year-old Decatur house was pretty sweet, but what we'll really miss is the best fish & chips on the East side.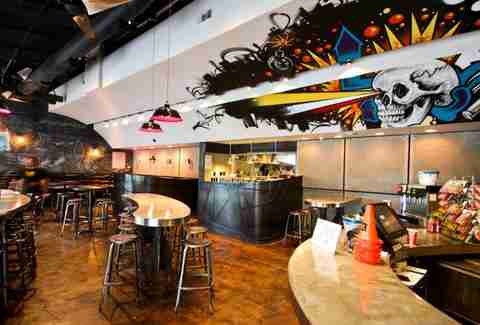 Villains Wicked Heroes
Midtown
We'll miss their solid bar food, but there is good news: the space will soon be occupied by something called Hi-Five Diner.
 
Osteria Cibo Rustico
Toco Hills
We'll miss their spicy chicken Italian polenta, because they made that a thing.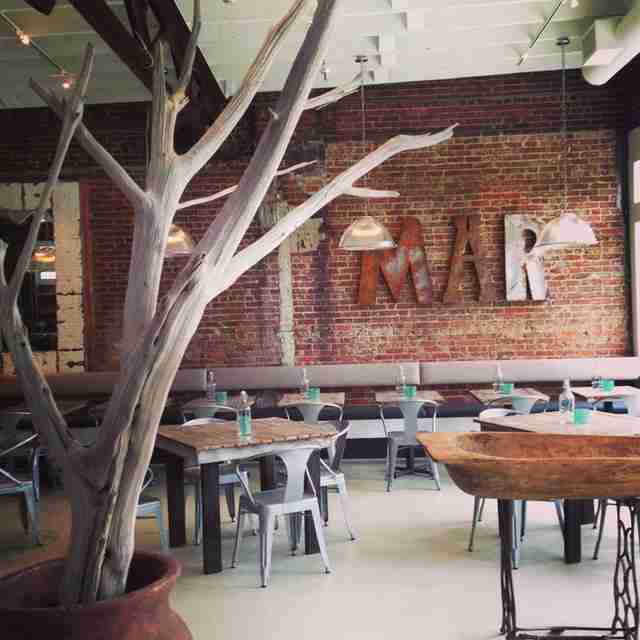 MARBAR
Decatur
We'll miss the tequila and grilled octopus, but we are looking forward to seeing the location become something called Twisted Soul in 2015.
Tasty China II
Sandy Springs
We'll miss the blazingly hot, yet incredibly addictive dried beef... and not having to drive all the way to Marietta to get it now that this second location is closed.
 
Lunacy Black Market
Downtown
It'd be utter lunacy not to miss an Asian/soul food spot that served so much beef and fried so much other good stuff.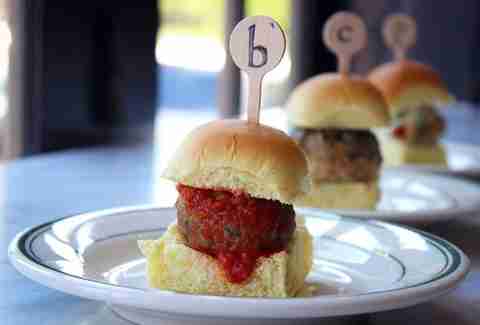 Bar Meatball
Virginia Highlands
Not enough places in Atlanta are so up front about their love for rounded meat. So, as Illegal Food moves in next year, we'll have to get our meatball elsewhere.
 
Dough Bakery
Inman Park
We only had this quirky, vegan bakery/ice cream/sandwich place for a while, but we'll miss telling people how surprised we are that whatever we're eating is actually vegan.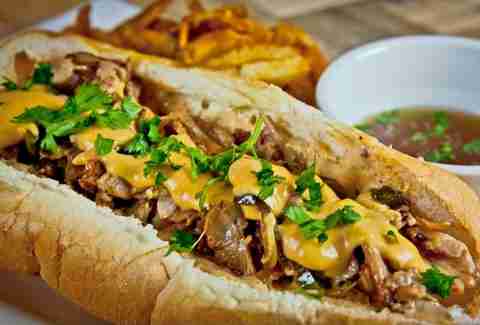 Big Tex
Decatur
We gained some great BBQ in 2014, but lost a very big meat presence in Decatur. The good news is that Fox Bros still holds the spot and will some day have a nice surprise for us.
Urban PL8
Westside
We'll miss the healthy, yet satisfying, paleo friendly Westside diner, which wasn't a bad place to get your boozy money's worth on a Sunday.
Piola
Midtown
This New York/Italian hybrid pie-erie was so quickly replaced by the much-loved Ribalta that we'll miss... um, the chance to eat there, actually.
 
Cruzado
Midtown
We'll miss hookahs, cocktails, and guessing who at the bar is wearing an ankle bracelet.
Buckhead Bottle Bar & Bistro
Buckhead
Swallowed up by a new mega-plex, this was a cool little cocktail place for a while. Take solace in the fact that there are many places that will still hook you up.
P'Cheen
Inman Park
The flights of moonshine and crab mac were a lesson for anyone who wanted to blend cheese and questionably-legal booze, and that lesson was: do it!
 
Yum Bunz
Westside
We'll miss you, baozi, most of all. It's okay, though, as buns will rise again in Atlanta.
OK Cafe
West Paces Ferry
Honorable mention: it's closed for a limited time, thankfully, because awesome mac & cheese cannot be held down by a simple water heater fire.
The Ponce Zesto
Ponce
Another honorable mention: we'll miss the hot dogs, dipped cones, and tots. Good news is that there are plenty of other locations, and the Cook-out that is coming in to take its place is pretty solid, too.
Sign up here for our daily Atlanta email and be the first to get all the food/drink/fun the ATL has to offer.