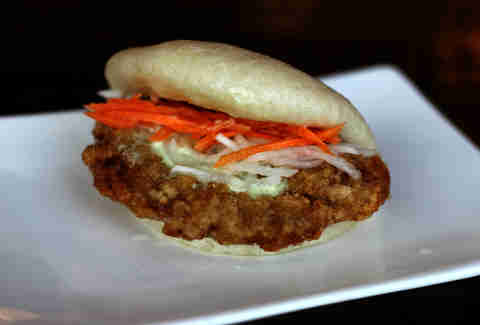 Dirty Bird Bao at Ah-Ma's Taiwanese Kitchen
This new Midtown gem is already so busy that they sold out several nights their first week, which means you're gonna want to get there early and order the Dirty Bird Bao: a Thai version of the Chick-fil-A sandwich that's a little sweet, a little spicy, and a lot crunchy. Continue Reading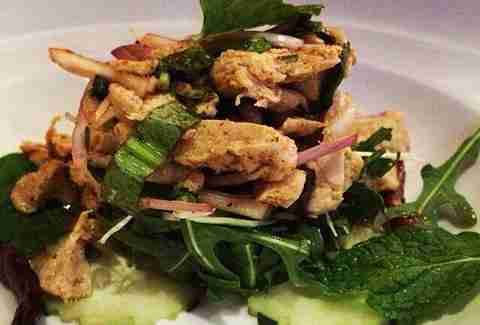 Labb Het at Drink Art
This new Castleberry place, helmed by former NBA baller Shandon Anderson, is making veggies that're what Shandon never was on any of his teams: the star. Try the Labb Het salad, which is made by throwing mushrooms, dried chili, galangal (aka blue ginger), roasted ground rice, and coriander on arugula and then drizzling it with lime juice before you dunk it all at your mouth.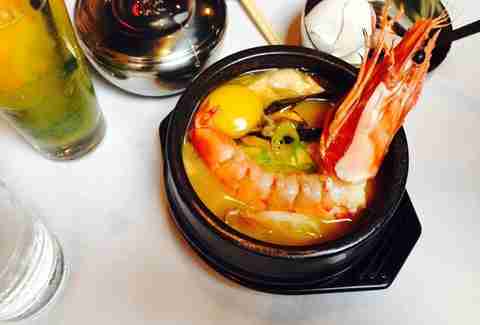 Seafood Stew at Makan
Decatur's new bistro kills it with all things pork, but it's their stew that really steals the show by turing whatever's fresh from the market, silken tofu, poached egg, chili powder, and a handful of other aromatics into the perfect pan-Asian comfort food.
Goat Quiche at Spice to Table
STT's Goat Quiche might just be the G.O.A.T. quiche, and it is definitely the most delicious breakfast dish you haven't tried yet. Lucky for you, just like chicken and waffles, it's served all day.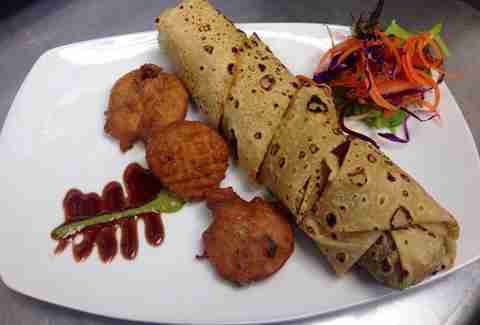 Kati Roll at Tabla
These South Asian-style wraps are sort of like Indian quesadillas that're filled with lamb, chicken, or paneer (pro tip: paneer is an unaged cheese) that you should totally pair with their potato fritters on the side, too. No disrespect to fries, but when in Mumbai...