Remember all those great new bars and restaurants we told you about back in 2014? Yeah? Well, it's 2015 already! So why don't you STOP LIVING IN THE PAST and start the new year by checking out these 13 sweet new bars and restaurants that... um, well this is embarrassing... opened at the end of last year. Oops. But they're still totally worth checking out...
Recommended Video
The 'Game of Thrones' Pop-Up Bar Is Now Open in Washington, DC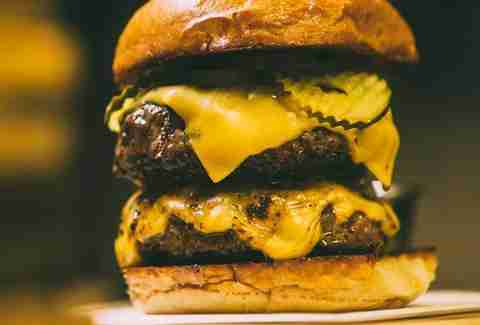 The Highlands
They're back, and they have insanely good burgers. Taking over a recently shuttered space, their lineup of eight magnificent burgers (like The Nasty Nate w/ heirloom chili, raw milk bleu cheese, bourbon bacon jam, rocket & red onions on an H&F Pain de Mie bun) will take on all comers, but it'd be a... waitforit!... crime not to pair 'em with some of their hand-cut double fried potatoes.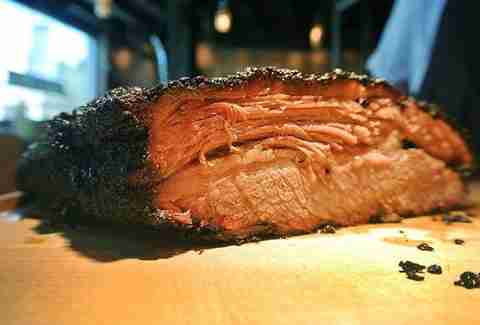 Downtown
The best thing to happen "while you were sleeping" since you're fake fiancé fell in love with Bill Pullman, this slow-cooked Texas and Southern-inspired 'que is served in a 4,000sqft space that's equipped with (surprise!) twin smokers. There're a slew of sweet sides (mac 'n cheese, Burnt Ends Chili, etc.) and milkshakes like the Double Trouble, which is their signature ice cream drink with a shot of bourbon.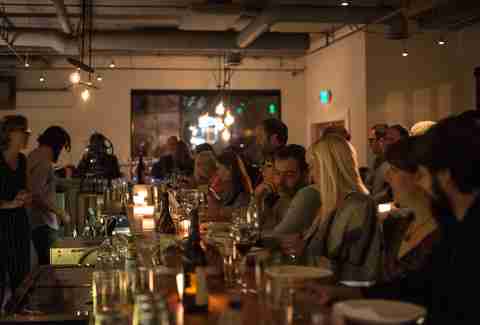 Inman Park
Matt Booth and Bernard Moussa are hitting Inman Park with a lot of tasty 'tails, wines, and even fortified wines. The dining complements the bar. Beef, shrimp, and tagliatelle are just a few of the uber-nice bar offerings.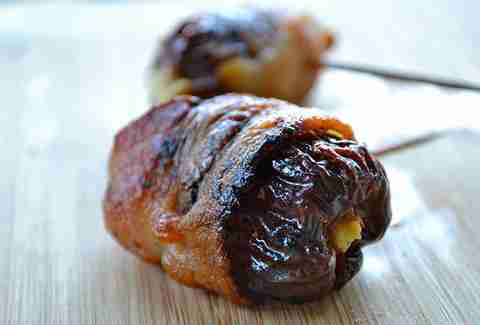 Grant Park
Southern comfort food is keeping Grant Park nice and comfortable during this slightly colder time of the year. Meatloaf, pot pie, and pork shank keep your belly full, but be warned, the 13-layer lasagna might put you down for the count.
Buckhead
Johnny Esposito Jr. is opening a gourmet neighborhood spot amidst the revitalization of Buckhead. Johnny Jr.'s got a pedigree, too, his dad is the Johnny behind the legend of Johnny's Hideaway. The Tavern isn't about cougar-ing out, though, just awesome food and the deepest drink list in the 'hood.
Alpharetta
Chris Sedgwick is hooking Alpharetta up with modern Spanish tapas, including meats, cheeses, and duck, like you won't believe. Spanish wines, beers, and deliciously mixed drinks take care of your thirst.
Downtown
The Luckie Marietta district welcomes the coastal soul food of Marvin Woods with open arms. Prawns, conch, snapper, and scallops are all given a combination of Southern and Caribbean treatments, and Chef Marvin loves you so much that he'll even give you the recipes, if you ask nicely.

Decatur
These two Decatur mommas are dealing Mexican pork, steak, chicken & fish night and day. Chef Jorge Yzaguirre makes sure you get the best of his madre's special carnitas recipe. The tequilas and taps, though, are the kind you wish your family had at home.
Buckhead
This upscale gastropub on the top of the new Buckhead Atlanta development supplies great views, chews, and booze. The bar menu is rich with barrel-aged cocktails and promises the "perfect" mint julep. Their chicken & waffles and shrimp & grits are a notch and a half above the competition.
Midtown
Cypress Street's burger and booze maestros are using their powers to open a cocktail-centric spot with good bar food to back it, including a $1 oysters happy hour from 5-7pm that'll make it your new place for quittin' time.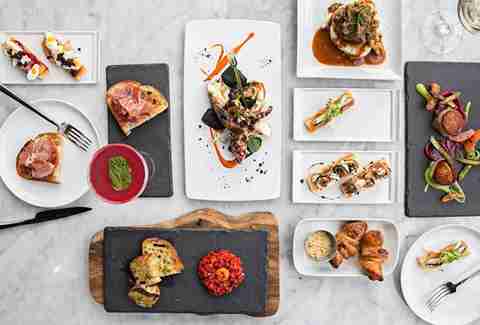 Westside
The Spanish pintxos menu is deep with scallops, octopus, ham, and veal. They can feed your larger appetite with a 34oz ribeye and large hunks of tenderloin, too. Spanish wines and some the of the most intricate cocktails in the city are also powerful palliatives.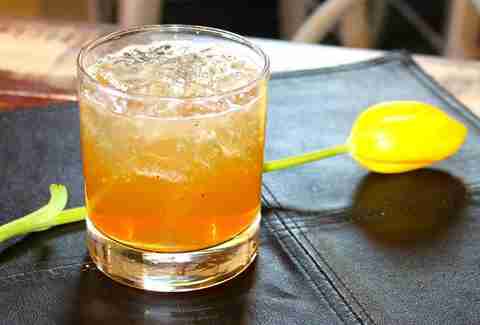 Decatur
Chef Deborah VanTrece's marinated fried chicken, jerk duck, and mac & cheese with a whole lobster in it are just some of the serious new soul food items hitting Decatur, and that's to say nothing of the moonshine martini and other white lightning-based drinks that complement their local draft choices and novice-friendly wine list.

Oakhurst
Atlanta can never have enough meats, cheeses, and wines. That's exactly the sentiment Ski Peterson had when opening this market/wine growler shop/tasting room next to Wahoo! Grill. This is the new place to stock up for your next Bacchanalia.
Sign up here for our daily Atlanta email and be the first to get all the food/drink/fun the ATL has to offer.