If there's one thing you should do in Atlanta this fall it's... well, these 20 things... but if there's one more thing you should do, it's to make sure you've been to The Pig & The Pearl, The Luminary, and the rest of this summer's 10 best new bar & restaurant openings. Feast your eyes...
Recommended Video
Where to Get the Best Waffle Fries You'll Ever Eat
Roswell
Any place that's fitted with multiple wood-burning ovens that get up to 900 degrees and employs a "pizzaiolo" (pizza-making grand-master) deserves your respect. Especially since Giacomo Lazzano has come all the way from Palermo, Italy to fill you with Neapolitan-style 'za, from the classic margherita, to the Brooklyn-inspired Fuhgeddaboudit w/ pepperoni, local bacon & ricotta.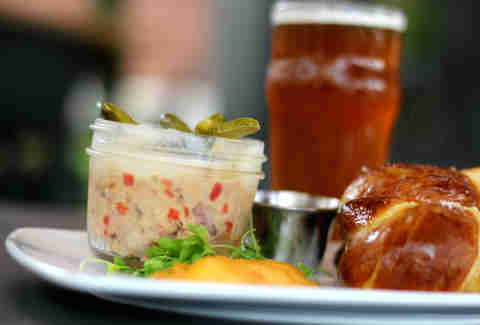 Atlantic Station
You love barbecue. You love oysters. You love a deep bar/beer menu. Now there is a one-stop-shop for all these things in Atlantic Station thanks to The P&P. They also fancy it up on occasion with things like chicken liver paté w/ cranberry preserve & brioche, a lobster & shrimp salad, and more.
Alpharetta
Pork osso buco, pork rinds, and a pork belly & blackberry BBQ sandwich are just some of the reasons why this eatery from a former GM at the Salt Factory and Little Alley Steak might just be your new OTP mainstay.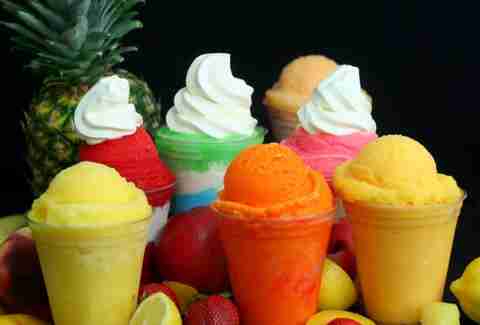 Kirkwood
It may not be scalding-hot outside anymore, but Atlanta fall's aren't exactly ice-cold, either. That's why you need to make this Italian ice shop your spot for the next few months, especially since ridiculously flavored ice is just the beginning: they've also got gelato, ice cream sandwiches, and slew of other desserts.
Inman Park
Krog Street Market's huge, yet intimate, double-decker sushi, yakatori, and sake spot slings upgrades on your usual raw seafood, exotic eats like baby octopus, and a slew of sochu & sake cocktails that will keep you warm in the fall weather.
Inman Park
Go ahead and set aside some time to savor some of the city's newest French-American brasserie-style eats, like veal breast roulade, duck au poivre, and crépinette of pork, all of which are French words for... um, something, presumably.
Old Fourth Ward
Expect some South-Asian spices mixed with your Mom's home-cooking (actually... shhh, it's probably better than hers) at this new spot from Asha Gomez. Her specialties are breads and pastries (samosas, etc.), but she stuffs them so full of delicious meats and veggies that you won't mistake this for any old bakery.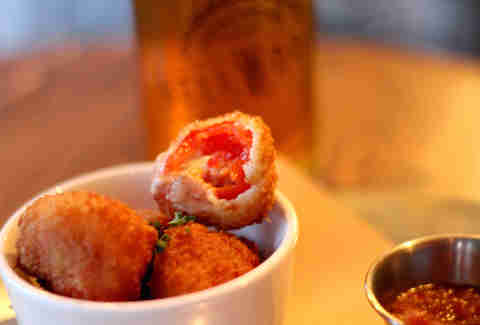 Westside
Your favorite new Westside watering hole has arrived, and it wants to fill you up with booze, beer, and what is instantly in the running for best bar food in the city: think PBR-brined wings, some pork shoulder tacos, and the best cocktails this side of Marietta St.
Morningside
Atlanta's first BeltLine brewery has finally opened its doors for your Thursday, Friday, and Saturday beer tasting/strolling, so grab a glass of Atalanta plum saison and sit back and enjoy the changing leaves.
Decatur
Ingredients sourced from local farms are fused with Eastern techniques to create serious Asian-comfort foods like wontons, dukbokki, and fried chicken, which might be in the running for ATL's best. Oh, and the Asian boozetails are pretty darn solid, too.
Sign up here for our daily Atlanta email and be the first to get all the food/drink/fun the ATL has to offer.