FACT: Athens is one of the best college towns in America (hell, there are at least 14 reasons why it's THE best), but you know what the most amazing thing about The Classic City is? The mouthwatering food. So, whether you're a townie, a Georgia fan, or simply passing through, these are the 13 best restaurants in Athens.
Best restaurant to host your business lunch: The National
232 W Hancock Ave
The menu changes regularly as they source their food locally, but you can expect Mediterranean-inspired sandwiches, salads, soups, and small plates to share among co-workers. You won't leave hungry, but you won't go back to work in a food coma either.
Best restaurant to bring mom and dad: Last Resort Grill
174-184 W Clayton St
Set in the former space of an iconic music club, Last Resort is filled with local artwork, an amazing ambiance, and the highest quality southwestern-inspired food in all of Athens. Missing out on the fried green tomatoes or potato onion pancakes is not an option. Add the jalapeño honey mustard dressing to any salad for a hefty kick, and get to brunch by 10am on Sunday so you're not stuck standing outside, because the Southern-style omelets are nothing like you've had before.

197 Oak St
If you haven't tried a Mama's Boy biscuit, what are you even doing? These fluffy, buttery, award-winning monsters are the ultimate hangover cure. Every weekend the line is out the door, but the poached eggs, cheesy grits, and potato hash are also worth waiting for.
675 Pulaski St
Without a doubt, it has the best pulled pork and richest mac and cheese in town, but every real Southerner knows it's all about the sauce. And that's why they'll load you up with all the spicy vinegar you can handle. And don't forget, it's still BYOB.
215 N Lumpkin St
Rowdy music venue by night, rooftop hangout by day. There's no better place outside Sanford Stadium to watch SEC football than atop the Georgia Theatre. Straight out of The Branded Butcher kitchen, loaded burgers and chili cheese fries are prepared for wild -- and occasionally obnoxious -- Georgia fans who need some sustenance on those very long, hot days.
459 E Broad St
Need a spot that'll support your entire extended family for graduation... or a fancy steakhouse for the rehearsal dinner you're planning? Porterhouse's two large upscale dining areas and full bar can help with that. It serves the juiciest filet mignon in all of Athens, and provides an extensive wine selection that'll sate even the most discerning critic.
Best late-night eats: The Grill
171 College Ave
When the doors close at Little Italy or Eat Hibachi around 3AM, you can count on The Grill to be open (it never closes). Stumble into the only vintage diner in Athens after a night Downtown and you'll be able to safely satisfy any craving: suggested items include the triple cheeseburger, the double grilled cheese sandwich, chicken fingers, fresh-cut fries with feta cheese dressing, and an old-fashioned milkshake. It's not known for its service, but where are you hurrying off to anyway?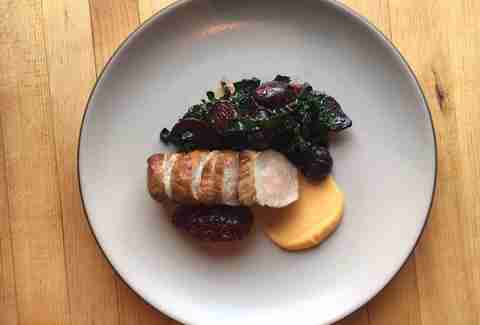 Best place to go when someone else is paying: 5 & 10
1073 S Milledge Ave
Check out culinary legend Hugh Acheson's flagship restaurant for the finest dining in the Classic City. This sophisticated menu is filled with well-seasoned stews, short ribs, and seafood dishes that are nothing short of mind-blowing. It's a bit on the pricier side, so come with an empty stomach... and someone else's wallet.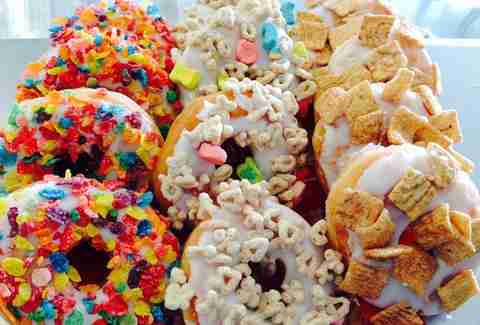 1307 Prince Ave
A little place on Prince, Ike & Jane is like your grandma's house away from home, and has all the gourmet, home-baked goods you've been missing since you went away for school. Here, you'll find cereal-coated donuts, holiday-themed cupcakes, banana breads, brownies, and more, all baked from scratch, and all available by custom order.
269 N Hull St
This laid-back gastropub not only carries craft beers from the best breweries in Georgia, but from everywhere else you'd imagine. Whether you're an out-of-towner from Virginia, California, or Pennsylvania, Trappeze will likely have your beer of choice on tap. Its Belgian fries were voted best in Athens, and its bar food is top notch. And while said award-winning Belgian fries come with blue cheese, raspberry ketchup, or garlic aioli, we recommend getting all three.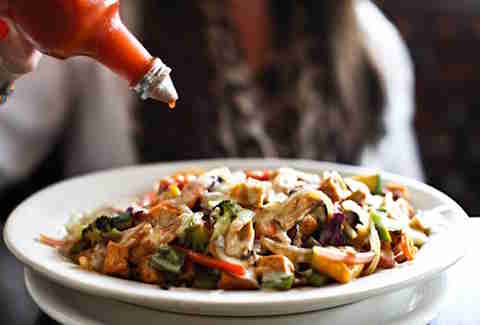 Best vegetarian: The Grit
199 Prince Ave
This vegetarian-friendly Athens stalwart prides itself on variety. Choose from noodle bowls, veggie plates, falafel platters, tofu dishes... you name it. A laid-back environment with enormous portions, The Grit has become the go-to for vegetarians, vegans, celiacs, and omnivores alike. Oh, and don't forget to grab a slice of the Grasshopper Cake to-go on your way out.
334 Prince Ave
This fast-casual restaurant is ideal for groups, and practically has your tacos delivered to your seat outside before you even sit down. Share the cheese dip, guacamole, salsa trio, and pitcher of margaritas with your crew, and enjoy the warm Georgia breeze from under the outdoor awning.
351 N Hull St
Nestled in historic Downtown Athens, this eccentric entertainment venue is home to local comedians, musicians, and friends. However, we don't really care about that, as it's also home to The world famous chicken and waffle club. It boasts crispy fried chicken sandwiched between two waffles doused in hot sauce, and served over a bed of fries. Supplement it with one of the signature craft cocktails -- like the Maui Wowie -- for the complete Athens experience.
Sign up here for our daily Atlanta email and be the first to get all the food/drink/fun the ATL has to offer.