In a landlocked town like Atlanta, you really don't want to make a bad decision about where to get your sushi, but with all the raw fish options out here, it can be impossible to pick the right spot. If you only you had the people at a sweet lifestyle site that rhymes with "illest" to make the decision for you... Oh, wait!
Buckhead
Tomo is short for Tomohiro Naito, the mastermind behind this Buckhead jewel. His is the kind of sushi that makes you rethink all other sushi you've eaten; if you can, pony up the cash for a seat at the counter with Tomo himself.
Buckhead
The former executive chef of sorely missed MF Buckhead opened this swank restaurant, which throws tradition out the door (think lychee fruit in your tuna) while retaining high quality. Don't be surprised if you see a celebrity at Umi -- it's a common occurrence, thanks to its proximity to the St. Regis.
Inman Park
Before Krog Street Market opened, Inman Park had almost no Japanese food. Now, it's home to some of Atlanta's most delicate sushi, not to mention lunchtime ramen, complimentary cotton candy, and yakitori, aka delicious charcoal-grilled skewers.
Sandy Springs
Sushi Huku might be almost-OTP, but if you're a purist, it's destination-worthy for fish that is so fresh (and so clean, clean), you'll think about moving to the 'burbs.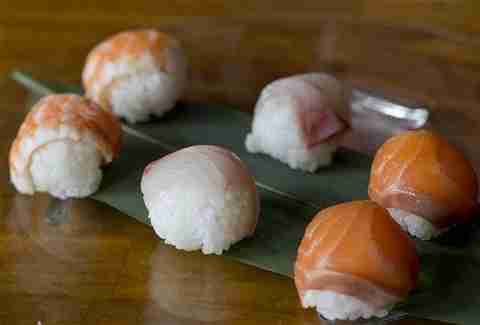 Doraville
Buford Highway may not be the place you'd expect to find a high-end sushi bar. But really, it makes perfect sense: it's tucked away from the hordes of Midtown and Buckhead, mostly frequented by Japanese families seeking authenticity. Go here for the real deal.
Buckhead
If you have friends who won't eat real sushi, Katana is the perfect group spot; it has an extensive teppanyaki menu, which is basically a fancy word for hibachi. Think filet mignon, sea bass, and organic chicken cooked tableside.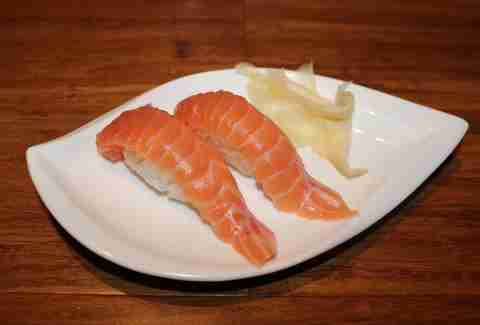 Buckhead
The only thing better than great sushi is great sushi and a show... Which you won't quite get at Taka, but Chef Taka's larger-than-life personality does make for a unique experience.
Brookhaven
The One Sushi + doesn't take itself too seriously: it has menu items like the O.M.G and the #Selfie roll. But it sources its fish from the famed Tsukiji Market in Japan, so you can take a #selfie with fresh sea urchin, Japanese snapper, and more.
Sign up here for our daily Atlanta email and be the first to get all the food/drink/fun the ATL has to offer.