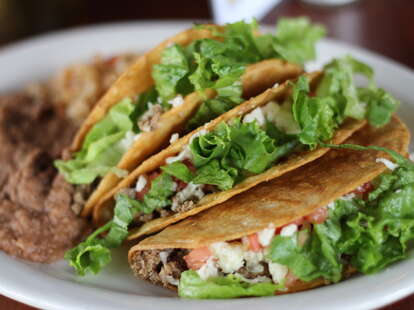 Atlanta Food can't possibly be more Southern than soul food, right? Right... unless, of course, said food comes from South of the border like Atlanta's five best tacos -- which are stuffed with oysters, come in fried shells, and more -- all of which you should totally try.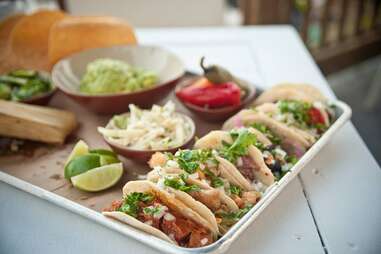 Bartaco
West Midtown
Barcelona's Westside cousin isn't subtle about wanting to absolutely own tacos. To make that happen they've got taco trays filled with tacos... um, filled with pork belly, duck, fried oysters, and whatever else they can come up with meat-wise. Continue Reading
La Urbana
Midtown
Their open-air atmosphere provides the perfect setting for you to get your mitts on their street food-style taco pescado, which, because this sucker's stuffed with fish, probably isn't a Spanish word for beef. But who knows?!


Elmyriachi
Kirkwood
Simple, savory turkey chorizo and creamy monterey jack cheese are topped with a touch of lettuce and tomato inside a crunchy deep-fried shell that goes pop in your mouth. Nothing too complicated or ridiculous, just a delicious fried crescent cradling all the meatiness you need.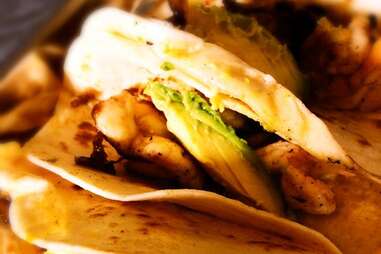 MARBAR
Decatur
Decatur's revamped hotspot has many highlights, but let's do a little math from their menu: shrimp + bacon x (caramelized onions + avocado) = OMG I want to eat that! Oh, and don't worry about showing your work.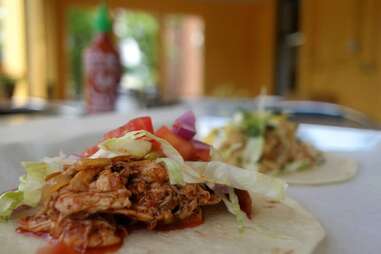 Oh Boy! Rotisserie and Tacos
Johns Creek
A place that specializes in rotisserie chicken AND tacos? Take us there now! In fact, take a few of their slow-cooked, smoky BBQ chicken tacos and shove 'em right in our taco-hole... which is what we'll be calling our mouth after this weekend.