Whether or not you think meat-free is the way to be, it's inarguable that Atlanta is shockingly progressive when it comes to its wealth of vegetarian-friendly restaurants. Whether you're looking for a soul-food brunch, Chinese takeout, or an entire three-layer cake (we don't judge), Atlanta's got plenty of options for vegans and vegetarians alike… check 'em out...
Recommended Video
Get 5 Katsu Sandwiches in One
Poncey-Highland
While it's one of the most well-known vegetarian spots in ATL, Poncey-Highland's Soul Veg rarely makes you wait (unless you've got a hankering on a Monday, when it's closed). Touting itself as part of the largest chain of vegan restaurants in the world, it has curated a 100% vegan menu of signature apps, entrees, sides, and specials, including "kalebone," which is its exclusive super protein made in-house with wheat gluten and natural spices. Enjoy soul-food iterations like homemade cornbread, barbecue tofu, amazing vegan mac & cheese, eggless egg salad, collard greens, and a lot more.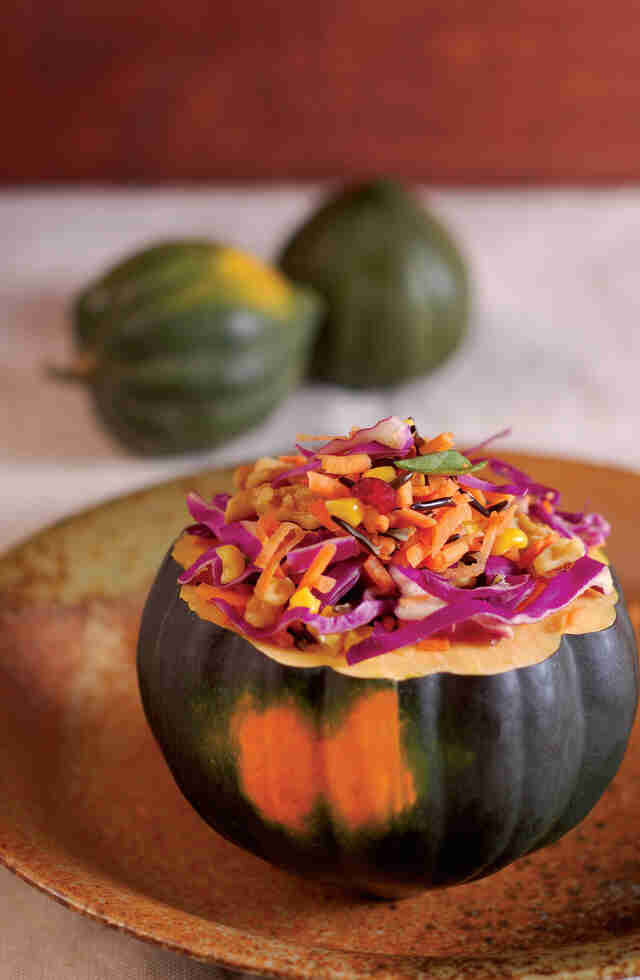 Buckhead and Sandy Springs
Whether you're trying to impress a tofu-loving date or celebrating a special occasion, Cafe Sunflower will get the job done. The menu varies by location, but those used to having one or two meat-free options when dining out are sure to be blown away. Cafe Sunflower serves up faux meats and quinoa burgers, and each and every recipe was clearly made to please the palates of meat eaters and vegetarians alike. Anticipate an extensive menu, with items like spring rolls with glass noodles, supreme nachos with Daiya cheddar cheese, and handmade ravioli with tofu ricotta.
Midtown
Pan-Asian, plant-based fare in the heart of Atlanta... do we have your attention? That's the name of the game at new vegan restaurant Herban Fix, which recently opened up shop at the bottom of the stylish Reynolds Condos building. While vegetarian places can often pigeonhole themselves into hippie-dippie granola territory, Herban Fix remains sleek and sultry, with a great lounge space, events, and special brunch offerings to boot. Pop in for lunch or dinner (it's a great pre-Fox Theatre option) and try the pan-seared scallion pancakes with curry dipping sauce, stir-fry soy chicken in citrus sauce, or the truffle wild rice topped with sautéed assorted mushrooms.
Kirkwood
Vegans and vegetarians sporting a serious sweet tooth, rejoice: Dulce Vegan's here for you. This quaint Kirkwood cafe (open Tuesday through Sunday) has a rotating, seasonal menu of breakfast pastries, fresh sandwiches, and healthy sides like tabbouleh and house-made soups. But back to the sweet stuff: this is a one-stop shop for those looking for vegan cakes in specialty flavors like lemon raspberry, Mexican chocolate, and orange cardamom. Keep up with what it's churning out on any given day by following its social media accounts on Facebook, Instagram and Twitter -- trust us, it's worth it.
Little Five Points
As edgy and inclusive as L5P purports to be, it's been seriously lacking in the veggie department. Luckily, Go Vinda's came along and fixed all that. The welcoming Euclid Ave spot serves up no-frills dishes from an array of international influences. Case in point: the menu includes fried soy shrimp, Jamaican fries with jerk seasoning, a chickpea wrap, and a four-layer burrito with seasoned black beans and lime, just to name a few. Plus, all of the soy options are GMO- and MSG-free.
Capitol View
A relative newcomer to the Atlanta vegetarian food scene, Viva La Vegan is a delicious diamond-in-the-rough helmed by a brother and sister team who serve handcrafted comfort food so mind-blowingly good you seriously can't believe there's no meat or dairy in them. The menu features dishes such as chicken and waffles, a portobello mushroom Philly cheese steak, pastas, and desserts. Pro tip: don't even try leaving without a piece of the rich, raw German Chocolate cake.
Briarcliff Heights
One of Atlanta's most beloved Ethiopian spots, this cozy eatery gets a lot of props, and while it's not an exclusively vegetarian restaurant, its veggie dishes -- including the outstanding vegetarian platter, which boasts things like boldly spiced yellow peas, red lentils, curried potatoes, collard greens, etc. -- are arguably the best way to enjoy DEK's exotic flavors, especially if you pair 'em with an Ethiopian beer or the honey wine.
Marietta
Vatica is a completely vegetarian restaurant (much like roughly 30% of India!), and enjoys a cult following thanks in part to a menu packed with authentic Indian dishes, including Behl puri and vada pav. During lunch, though, it has all-you-can-eat thali that draws rave reviews from even the most carnivorous folks. It's probably because those authentic Gujarati flavors are magically good, making it a great choice for both Indian aficionados, as well as those new to the cuisine.
Morningside
Don't be fooled by its unassuming storefront in a strip mall -- meatless or not, Greensprout is known for some of the city's best Chinese fare. The wonton soup rivals any meat-based wonton we've ever had, leaving us wondering if it's really vegetarian. And the sesame chicken -- like everything else on the extensive menu -- is perfectly seasoned, wildly flavorful, and so meat-like it's a must-try for anyone who likes to eat, period.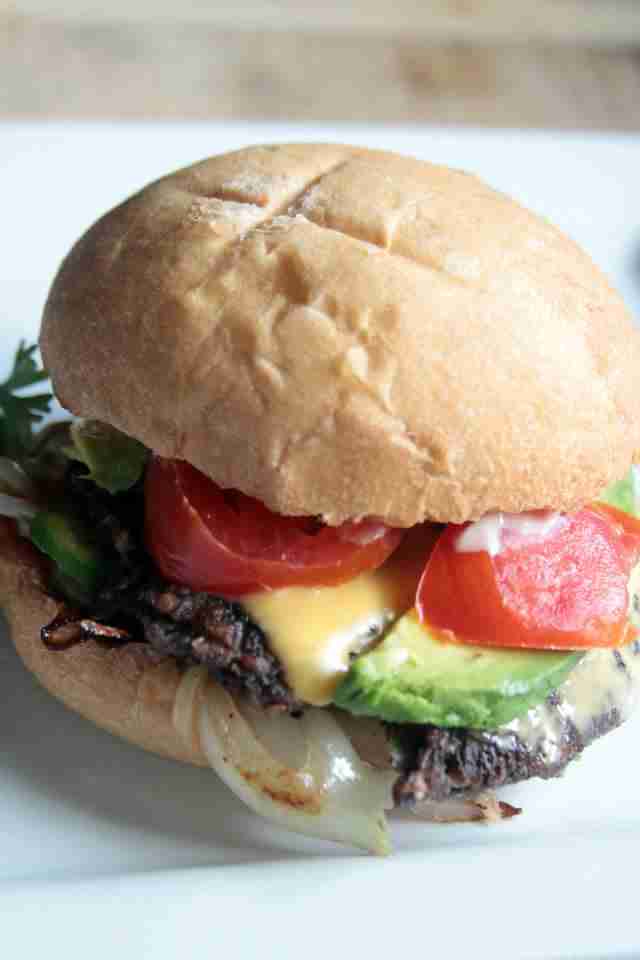 Decatur
Some of the best joints to eat around Atlanta can be found in unassuming strip malls, and Go Vegetarian is no exception. This Lawrenceville Hwy restaurant serves up a plethora of inventive vegan and vegetarian options for lunch and dinner (don't pass up the Parmesan zucchini fries or the BBQ vegan rib tips) from its open-air kitchen, but breakfast is where it really shines. Local omnivores now have morning options like the sausage gravy biscuit platter with scrambled tofu and homestyle potatoes, a variety of omelets, and last but certainly not least, the crispy vegan chicken & waffle, which comes with a perfectly seasoned vegan chicken strip, an enormous waffle, and a side of maple dijon.
Buford Highway
Don't worry, Buford Highway devotees, we didn't forget about you. Nestled in the Orient Center Shopping Plaza in Chamblee's renowned victual mecca is Harmony Vegetarian Chinese Restaurant, which has, unsurprisingly, become a go-to destination for deliciously authentic Chinese cuisine, minus the meat. Hit them up any day but Tuesday (they're closed), and start your meal off with a choice of wonton or hot & sour soup. The lengthy menu boasts dishes including veggie eel, lamb, chicken, and beef (all the meat options are actually plant-based), with chef's specials like black pepper "steak," chicken and corn soup, steamed dumplings, curry pockets, and everything in between.
Sign up here for our daily Atlanta email and be the first to get all the food/drink/fun the ATL has to offer.