1Kept is like that secret that's so juicy you know it's going to get out, so you might as well be the first person to tell your friends and at least get the credit. The place is only accessible via the back alley of Tantra and Peachtree Walk, and they've ingeniously made the cocktails so good, there's no shot you'll be able to remember just how you found it the first time
Dimly lit with dark exposed brick and reclaimed-wood walls, tree stump tables, luxurious tufted seating, and the owner's collection of vintage typewriters hung throughout, this place looks like This Old House meets The Tudors meets sex. With food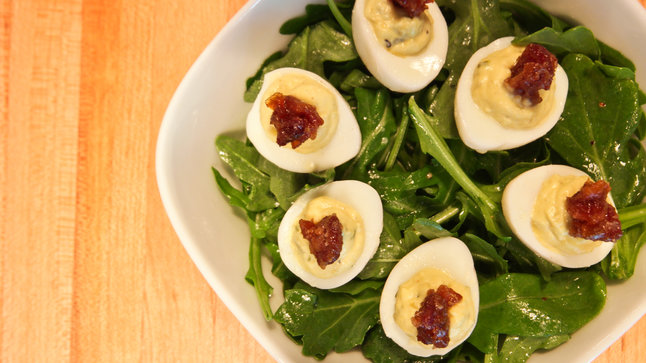 Starters are called "1s", and include these deviled quail eggs topped with savory bacon jam, as well as beer-braised mussels and chorizo kale salad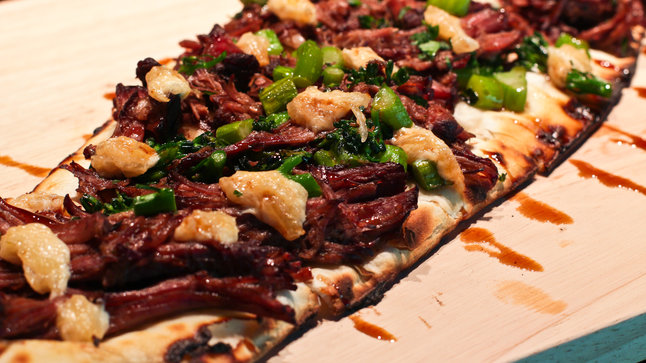 They've also got crispy flatbreads coming out of a wood-burning brick oven, from duck confit with fig puree and honey, to this beef & broccolini with braised short rib, caramelized onion, and goat cheese
Heftier mains include a veal meatloaf, and this crispy-skinned arctic char served with pickled melon rind & cashews that're actually pickled in their onsite pickling room. Just like the one at the frat house
This Georgia Heat cocktail's an interesting play on a bellini with watermelon puree, mint simple syrup, champagne, tequila, and Serrano peppers. Basically, only real men will let themselves be seen drinking it. (And also, you know, women.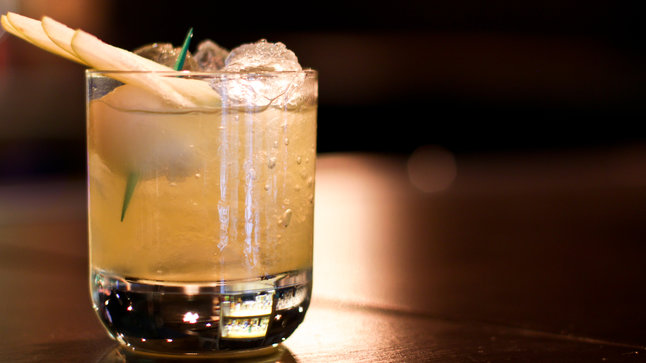 They also infuse their liquor on-site, then pour into stuff like this pear-infused moonshine cocktail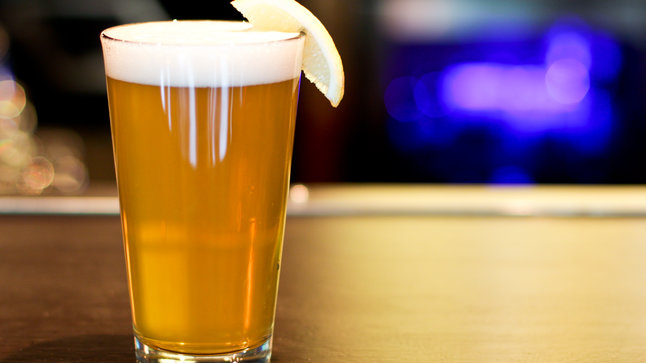 And there's this Panaché cocktail, which looks like a standard light beer, but is actually 50/50 Stella and lime citrus soda (or basically fancy Sprite). Secrets, secrets...