For the past 17yrs, Kevin Rathbun has been a staple in the Atlanta dining scene, in that his delicious, addicting food has been the reason many of our citizens have had to get their stomachs' stapled. Well, prepare to bust those things again, because KR SteakBar adds "sexy small plates" to his steak 'n Southern empire of Rathbun's, Kevin Rathbun Steak, and Krog Bar
The space -- situated in the ADAC West complex -- was designed by the same peeps who did Krog and Rathbun Steak, who this time opted for tables locally handcrafted out of South Georgia wood, glass fixtures from Janke Studios in O4W, and corrugated plastic siding that glows
Got a party of 10? 1) Congrats on being popular, and 2) ask for Table 80, which they've curtained off right in the center of the restaurant
The cocktail program centers around a Michelangelo-marbled behemoth of a bar decked out in white subway tiles, two communal 10-seaters, and 14 luxury lounge chairs that feature their own menu of bar snacks, including salt cod fritters, lamb sausage, and grilled bacon with Calabrese chiles.
Ask for Sophia, and the waitress will smile and nod, because her name's Cindy, but she knows that you want this crisp concoction of Bitter Truth apricot liqueur, Bombay London dry gin, vanilla white pepper syrup, lemon juice, and Prosecco
This Redemption Rye-heavy sipper mixes Suze French bitters, Cynar, Punt e Mes, and Bitter Truth celery bitters
The appetizers travel off the beaten path with lamb tartare, octopus with candied lemon, and these sweetbreads with turnips, chard, and agrodolce sauce
There's also beef tongue so succulent and tender, you'll try to compliment its umami, but come off sounding like "ooo mommy!"
Pasta goes more traditional, like farina arsa orecchiette with rapini & sausage, or this deep cut of bombolotti with cured pork jowel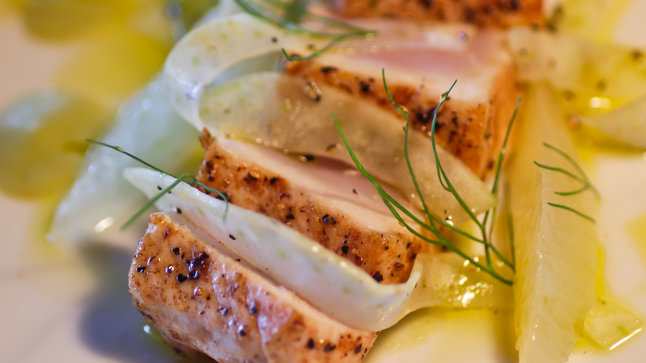 Small protein plates include brown butter hanger steak with mushrooms, ribeye in aged balsamic, and this grilled swordfish in a fennel Soubise with white grapefruit salad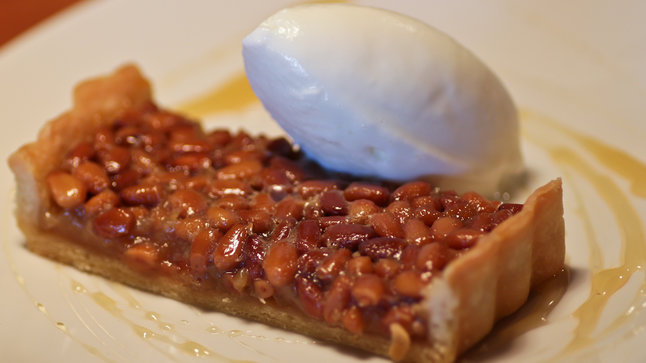 Italian-inspired sweetness gets pretty inventive, with balsamic-infused gelatos and sorbets, and solids like this honey pine nut tart with rose water gelato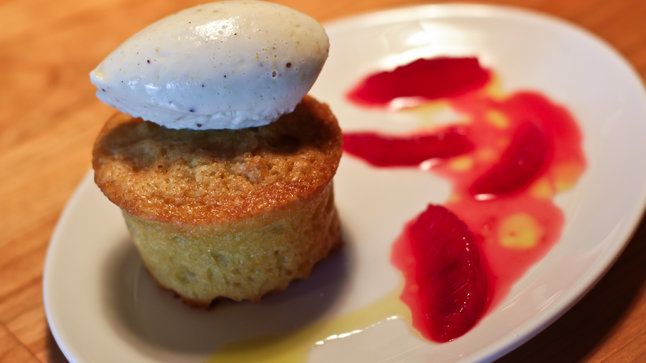 And then there's this olive oil cake. It isn't some strange ménage à trois between Popeye and Bluto.