If there's one thing you've learned from horror movies it's that… um, they all star Jennifer Love Hewitt? No, it's that if there's a creepy noise upstairs you should DEFINITELY go investigate. Alone. And going to strange places in the woods is always a good idea. But, in the case of Food Party, a supper club hosted by a former Holeman & Finch and Five & Ten chef, going deep into the woods of Buckhead IS a good idea, but only if you like lawn games, craft cocktails, and unlimited eats.
Recommended Video
Smorgasburg LA: Send Foodz w/ Timothy DeLaGhetto & David So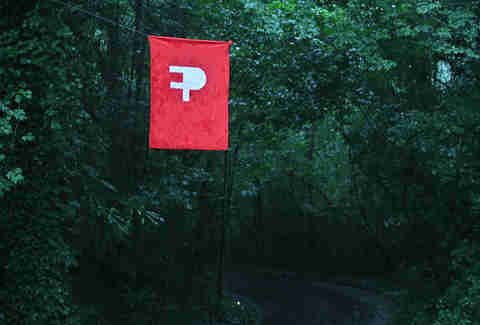 You're driving down a dimly lit road, cell service starting to fade, but then you see an FP banner letting you know it's totally safe... wait, you're not bringing Jennifer Love Hewitt are you?! Ok, then it's totally safe.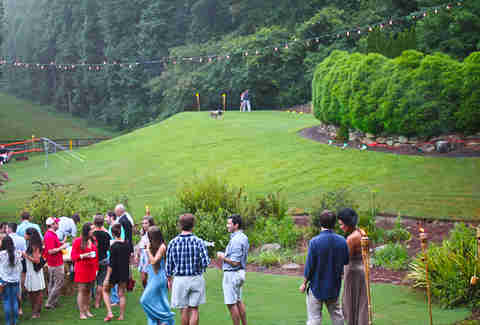 The supper club's themed dinners are set on a six-acre private farm with plenty of room for bocce, badminton, and gluttonous supper clubers in khaki chino shorts.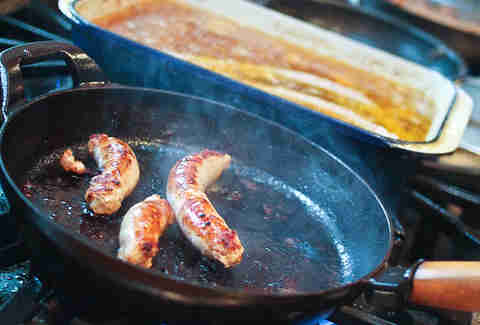 Food parties go down once a month, and feature different seasonal menus of farm-to-table fare. This one's called "Sausage Party" so it's all about... surprise(!), sausage.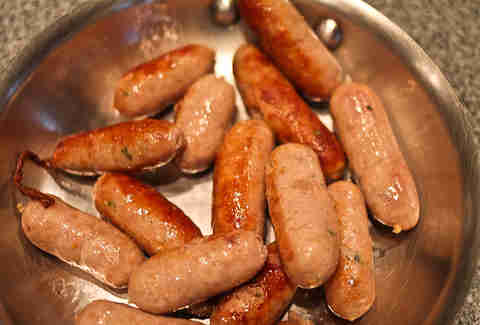 These may look like ordinary pork sausages, but you'd be wrong. These flavor-packed mini links are stuffed with game, like quail and rabbit.
There's no formal seating and the vibe's super-casual, so just fill your plate up with nosh like these spicy chorizo tacos...
... and grab this bourbon concoction served up in a coffee mug with spicy ginger shrub and orange bitters. They've also got plenty of craft brews on hand if sipping booze from a mug isn't your thing.
If stuffing your mug isn't your thing... that's probably not you in these pictures, and you'll be horrified to hear that FP is all-you-can-eat. Which is presumably why J Love likes it so much.