Dominate the menu at Red Pepper's late-night taco bar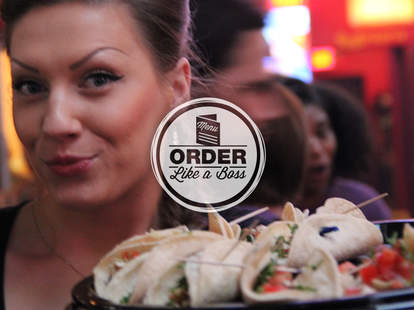 If there's one thing you need at 2a… it's to go to bed, you've got work in the morning! Either that or pizza. But after one of those, it's definitely tacos, which is why Red Pepper's hit Buckhead with a taco, ceviche & oyster bar where they'll be serving pizza South-of-the-Border street eats 'til 2a.
Start with "BAT's Oysters". Why? 'Cause we said so, reader! they're coated w/ a Parmesan spice rub, then charred on the grill like this.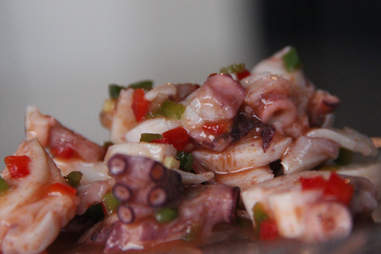 Next, explain to your friends that "ceviche" is basically just Mexican sushi but with wayyy more citrus, then get the owner's favorite: octopus in a smoked tomato broth w/ Serrano peppers.
But enough messing around, you're here for the blackened shrimp tacos w/ organic kale slaw, which would sound even better if you removed the words "organic" and "kale", but would still taste the same amount of awesome.
Wash all that down w/ one of their house-bleneded tequila cocktails, like the Desert Storm made w/ cactus-infused Jimador, habanero & rosemary.
Add some OJ & Grand Marnier to a regular margarita and you get a drink called the Texas Ranger that's so good you should definitely Chuck (Norris) a few back before closing.