Pulled pork-topped burgers from a truck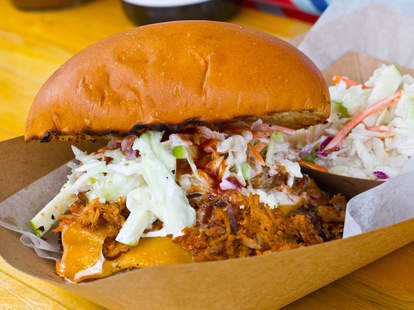 They say if at first you don't succeed, try, try again. But what if you've already succeeded by opening the rolling cheese-a-torium Mac the Cheese Truck, and are now trying to do it all over again with an outrageous mobile beef operation called the Atlanta Burger Truck? Well, they're probably too busy stuffing their faces on the deliciousness below to say anything.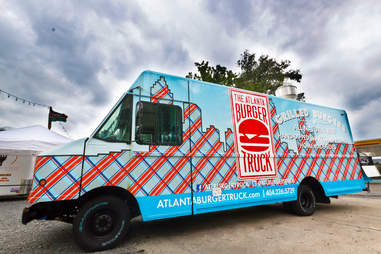 The ATL skyline emblazoned across the ABT (in the same plaid motif as its mac-n-cheese predecessor) should make it easy to find at the Atlanta Food Truck Park and at various other special events/locations.
When you're using the best farm-to-table beef in the Southeast, you can keep things simple like they've done w/ their signature heirloom tomato/ Bibb lettuce/ red onion/ mayo-topped ATL Burger.
But it'd be stupid to keep things simple on ALL their burgers, so ABT's making meat discs inspired by the City's various 'hoods: the appropriately slaw-topped Cabbage Town that also comes with pulled pork & prime Brasstown beef, so it's definitely worth spending some lettuce on...
... while the Castleberry Hill gets a balsamic pear compote, caramelized onions & cheese that's exactly what people in the 'hood feel like every time a building gets gentrified: Blue.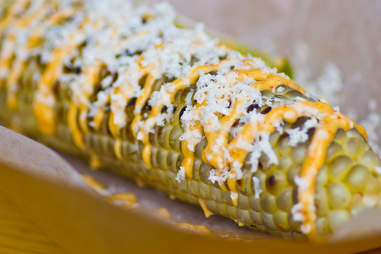 You might expect fries to be a mainstay on the red and blue food truck, but you won't find any. Instead, sides range from loaded baked potato salad, to this Mexican grilled corn that's so good, you'll definitely want to... waitforit... try, try it again.