Volare Bistro does not, as previously assumed, just play the ballad "Volare" on repeat. Nor does it appreciate you singing it at them, on repeat. That's because the wine bar already has all the class and authenticity it needs, thanks to large Italiano plates, cured meat & cheese, and glorious flights of the red and white stuff from all over.
Crimson accents and wine-bottle artwork are lit up with Edison bulbs, and the open kitchen means you can feel like you're part of the family. So when you're here, you're family, but they're just not legally allowed to say it like that.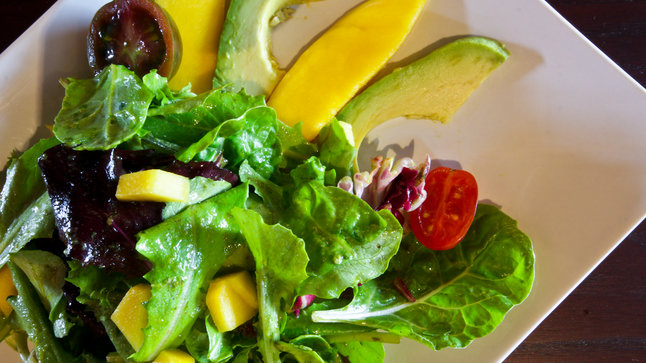 Start with this signature salad, all bright and crisp and full of mango and avocado.
Garlic shrimp bathe in an olive oil bath of pimenton and garlic. Be jealous of garlic shrimp's sanitary methods.
Or stay grounded with the Filet Rioja atop a red wine reduction, Gorgonzola, and fresh arugula.
The dessert flight can be customized with your three favorite sweets. This journey includes their subtly sweet creme brulee cheesecake, coconut chocolate cake, and tart lemon bar.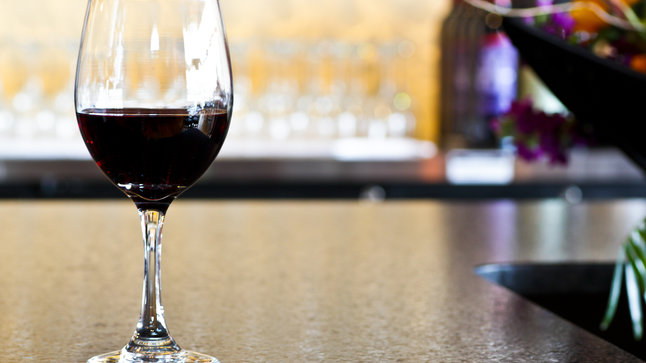 And as long as you're flying, hit cruising altitude by picking from among the 31 wine varietals they stock, which means they're basically asking for it. Voooolarreeee, oh-oh-oh oh!!!