Recent restaurant openings, like The Optimist, which is making everyone's "Besf of" lists; dim sum-ery Gunshow from Kevin Gillespie; and Guy Wong's long-awaited bao haven Yum Bunz have set the the bar pretty high for new Atlanta restaurants. With that in mind, we scoured the local food landscape to provide you with a preview of places that're scheduled to open in the Fall of 2013, and that just might get over said bar... provided they don't (Fosbury) flop.
Recommended Video
What to Get Instead of Roses This Valentine's Day
Name: Kimball House
Opening: Early Fall
Why You Should Care: Paying homage to the iconic Kimball House Hotel that was torn down in the 1960s, this bar/restaurant housed in the former Decatur Depot is from the Brick Store Pub and Leon's Full Service teams, so expect highly crafted 'tails, and way-sweeter-than-average suds offerings.
Name: Palookaville
Opening: Early Fall
Why You Should Care: These dudes are turning their corn dog wagon, and all its fine carnie fare (gourmet battered-up dogs, frankfurter sammies, frozen bananas on a stick, etc.), into a permanent Avondale Estates brick and mortar establishment.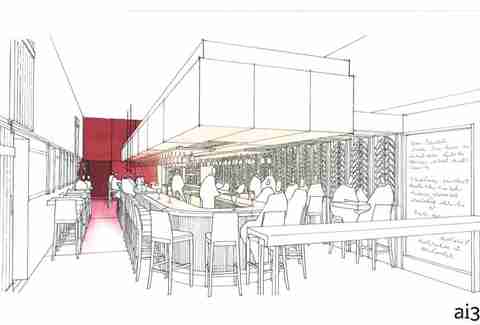 Name: Stem Wine Bar
Opening: Early September
Why You Should Care: By next month, East Cobb's Southern kitchen Seed should have grown into Stem Wine Bar, a European-style tapas joint directly next door that's ready to satiate people who can't find a seat at the always-packed original spot with seasonal small plates and 40+ vinos.
Name: Piazza San Gennaro
Opening: Early September
Why You Should Care: Antico Pizza and Gio's Chicken Amalfitano founder Giovanni Di Palma is turning a two-block section of Home Park into his own little piece of Italy by opening a limoncello bar called Bar Antico, and a gelato shop, right across from his flagship pie destination.
Name: SMASH
Opening: September 10th
Why You Should Care: Here To Serve Restaurants Founder and Master Chef Tom Catherall is adding to his restaurant empire with a classic American chophouse called SMASH, that'll serve a cadre of hits from his prior restos, and, in an effort to get YOU smashed, a slew of his signature muddled cocktails.
Name: Common Quarter
Opening: Mid September
Why You Should Care: The team behind Vinings' Local Three, Muss & Turner's, and Eleanor's is hitting East Cobb with Common Quarter, an ode to coastal cuisine with the same focus on sourcing local as their other farm-to-table-style spots.
Name: Shucks Oyster & Wine Bar
Opening: Mid September
Why You Should Care: Not happy just opening up the aforementioned SMASH, Catherall's also bringing a shton of seafood to the same Town Brookhaven development. His Shucks Oyster & Wine Bar, an English-style raw bar inspired by Tom's travels, will serve the bi-valve by the dozen for $5 Sunday through Thursday.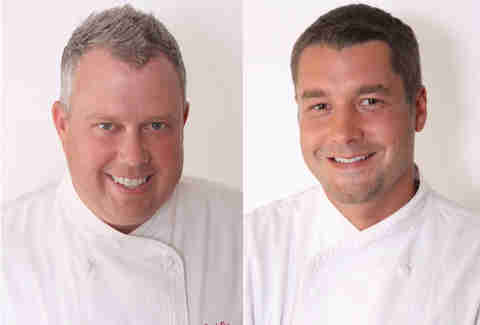 Name: St. Cecelia's
Opening: Early December
Why You Should Care: From the guy who brought you The Optimist, King + Duke, etc., this spot named for the patron saint of musicians will bring tasty Mediterranean fare (pasta, wood-roasted seafood, produce from the Southeast, etc.) to the former Bluepoint space on Lenox Rd.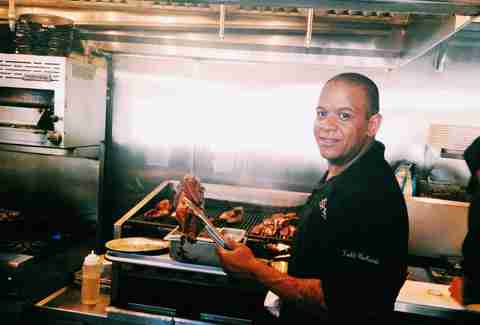 Name: The Pig & The Pearl
Opening: Mid-December
Why You Should Care: It's an Atlantic Station smokehouse and raw bar from James Beard semi-finalist Chef Todd Richards, and the folks behind The Shed at Glenwood, that'll be serving slow-smoked cuts of beef, pork, and wild game, as well as raw ocean-going eats.
Name: Staplehouse
Opening: Late 2013
Why You Should Care: The husband and wife team behind Staplehouse have been trying to turn their underground supper club into a full blown restaurant for the past four years. Now (with assistance from the Local Three gang, Chef Ryan Smith of Empire State South, and lots of support from Team HIDI), the farm-to-table spot where 100% of the proceeds will go to help families in the restaurant industry affected by hardships is almost an O4W reality.