If you were to ask The Merovingian, he'd probably try to fool you into believing there were others before The One, in French, before hustling to get some strange in the bathroom from some hot blonde. But ask the owners of this metallic den of Japanese fillings, and they'll say they're it. Say "hello, kitty" when you walk up to the door. These magazine-clip-pasted steel thingamajigs the co-owner designed are way over your head, son. This is a bar. Those are orchids. Or sunflowers, or something. Metal chopsticks. Stay classy. This beaut is hamachi w/ mango, chili lime sorbet (that frozen green thing on top), mint leaves, and lava salt. There's braised pork belly and mustard greens in them there rolls. You'll require a translator if you attempt to speak while downing the U.N. w/ lobster tempura, spicy crab, spicy tuna & seared rib eye. You don't know Shochu? It's Japanese liquor, and it comes in flavors like sweet potato. Yum! Yam, even! They don't do the fake imports (Kirin, Sapporo... that stuff's from Canada!), only authentics like 10%-ABV Samurai Barley. Who put their stick in your drink? Not The Merovingian; he's still in the bathroom. Oh, that's a Tokyo M&M, with Maker's 46 bourbon, yuzu sake, and a barley tea popsicle.
Recommended Video
This Shandy Is the (Sake) Bomb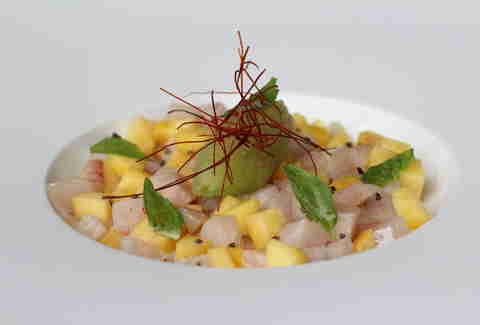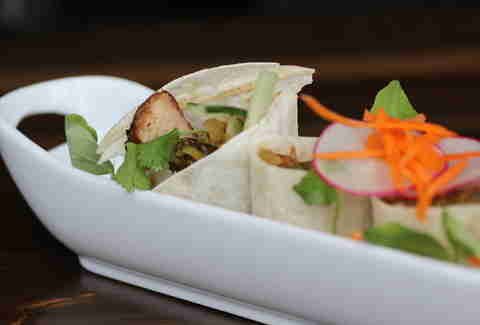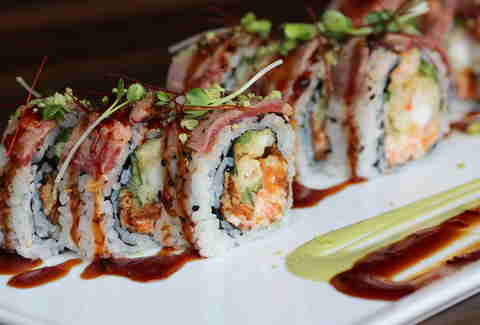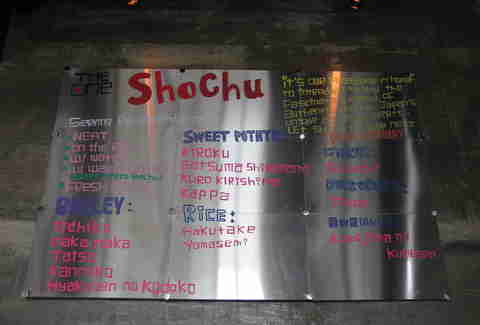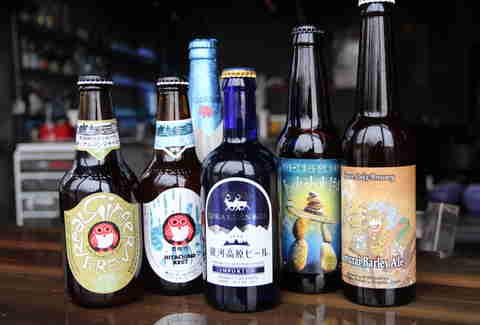 Previous Venue
Next Venue
Venue Description
1. The One Sushi Plus
2523 Caldwell Road NE, Atlanta, GA 30319
The One Sushi Plus, located in Atlanta's Brookhaven neighborhood, wants you to know it's not a one-trick pony, its small plates, like its braised pork belly to its entrees assure you'll be praising many more than its acclaimed sushi rolls. Imported Japanese beers and handmade cocktails means the drinks are up to par as well.