Usually, the words "responsible Chinese food" are reserved for sentences like "that Chinese food 20mins ago must be responsible for me feeling somehow both terrible and hungry again". But not so with Chow Bing, a fast-casual Asian concept (from the guy behind R Rice and Papa Chow) that uses only sustainable all-natural meats and locally sourced veggies, and churns out made-to-order panko fried organic tofu, sesame fries, and rotating daily cocktails that include boozy takes on bubble tea. Wonton creativity abounds, as evidenced by this lobster Philly app with lump meat and cream cheese, plus a nacho iteration with grilled chicken, black beans, jalapenos, and cilantro. You can also build-your-own Bing Bowl of rice or noodles with proteins like locally sourced grilled chicken, fish, tofu, or this hearty roast pork, with red wine-marinated oinker served with lettuce, pickled carrots, and jalapenos in a hoisin BBQ sauce. Or create your own Bing Roll, which actually looks a lot like a burrito, and, umm, is a burrito. This number goes seaside with grilled shrimp, scallions, purple slaw, and a spicy cilantro-lime sauce. They've also got a daily rotating menu of signature cocktails with names like Missing Link and Brave Chicken. And this peach schnapps-based Woo Woo, which is so fun to say, it almost makes up for being peach schnapps-based. And on the off chance that you eventually tire of peach schnapps, they even infuse their bubble teas with mango liqueur and vodka, ensuring that, even if your Chinese food acts responsibly, you won't.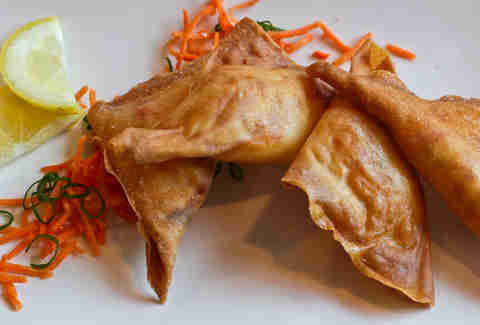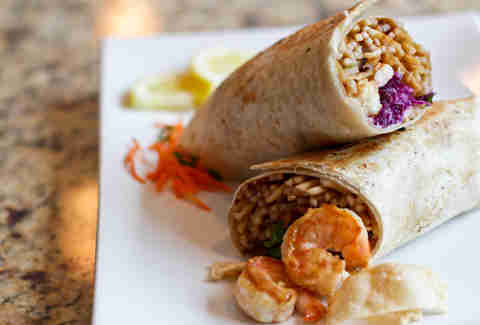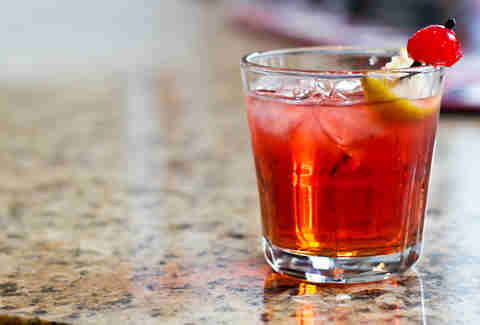 Previous Venue
Next Venue
Venue Description
1. Chow Bing
349 Decatur St, Atlanta, GA 30312 (Grant Park)
This cheap Chinese food joint serves up innovative wontons, customizable rice and noodle bowls, create your own rolls, and signature cocktails that are rotated out daily.