When does a sandwich taste so good that it becomes, truly, truly evil? And what does that say about the inherent moral logic of craving objects of gluttony? Those are the questions posed by Midtown's Villains Wicked Heroes... Who cares? Go here and eat some sandwiches designed by the killer trio of Alex Brounstein (Grindhouse), Jared Lee Pyles (HD1), and Jason McClure (FLIP). The space is more "underground command center" than traditional sandwich shop -- an evil lair with steel bar stools, diabolical schemes and diagrams drawn out on the walls, and graffiti and tiles to give the look and feel of the abandoned NY subway station where Bane would drink his gourmet sandwiches through a straw. Scheme at the 13-seat semi-circle bar in true Legion-style. Or hit the patio to people-watch and give everyone the evil eye. Or as they call it here, "the eye". Super-powered cocktails include this Hulk-approved Gamma Crush with Bristow gin, Thai basil, and Sichuan peppercorn. Hulk smash. Get smashed. Unlike the remake, this Texas Chainsaw is actually good; it combines Bulleit bourbon with Dr Pepper syrup, Fernet Branca, and Shiner Bock. And then it was on to the sandwiches. Hero subs like this Kingpig of Crime prove that it really does pay with rosemary-stuffed porchetta, crispy skin, arugula, and garlic aioli. Sides include Henchmen and Flunkies, such as soba noodle & kale salad, ramen-dusted popcorn, and pork rinds. Find yourself strangely attracted to (the) Odd Job: Korean fried chicken, pear slaw, and ssamjang chili/Stinger sauce. And this breaded pork cutlet Megatron is more than meets the eye with anise-pickled radish, cabbage, and more Stinger sauce. Prepare to ponder questions about the moral logic of lying on your couch for 24hrs straight after eating an enormously awesome sandwich.
Recommended Video
Stop Your Hangover in Its Tracks With This Activated Charcoal Margarita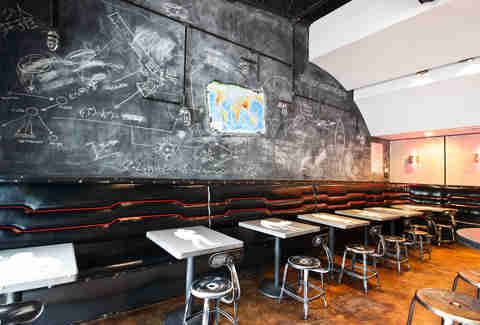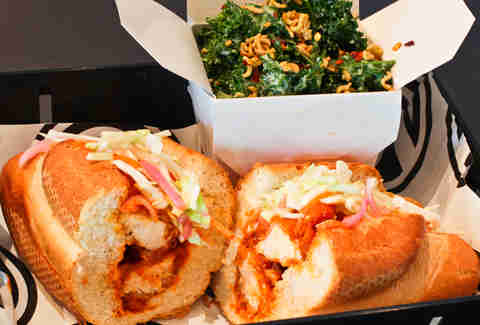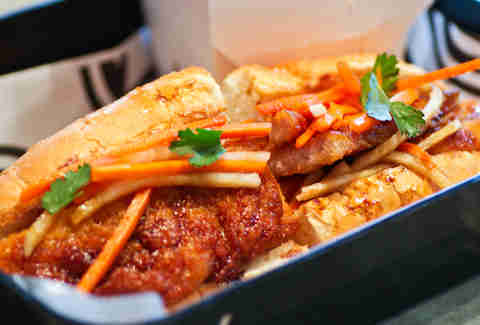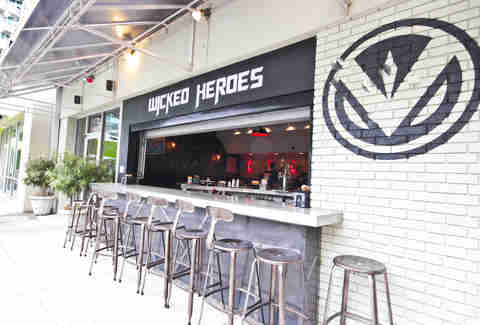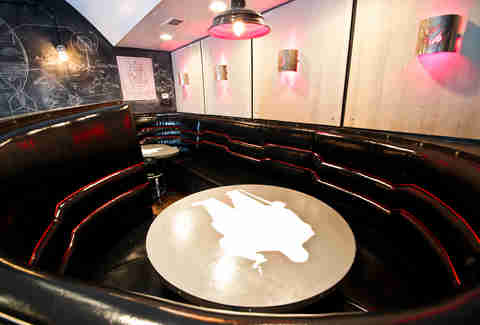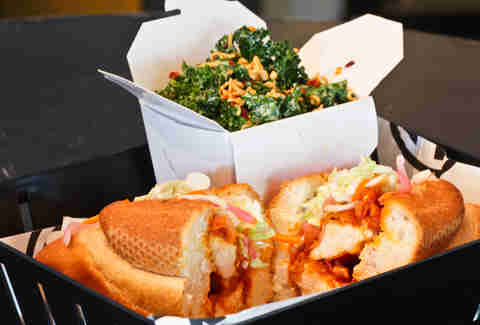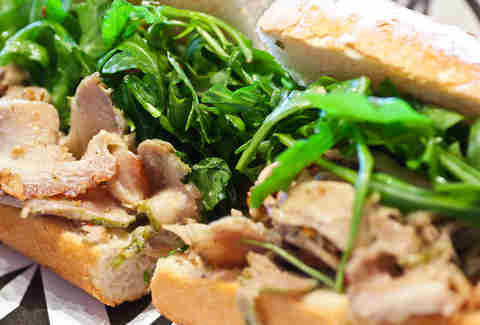 Previous Venue
Next Venue
Venue Description
1. Villains Wicked Heroes
903 Peachtree St NE, Atlanta, GA 30309
This place is more like an underground command center than traditional sandwich shop. Go here and eat sandos conceived of by the killer trio of Alex Brounstein (Grindhouse), Jared Lee Pyles (HD1), and Jason McClure (Flip).