5 new ATL food trucks to try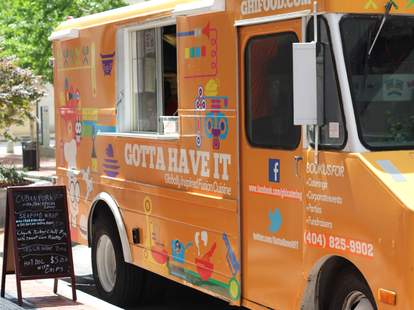 Atlanta There's nothing better than Mobile food, 'cause it's alwa... wait, you thought we meant Mobile, Alabama?! Hahahahahahaha... we mean the stuff you get from trucks, which, thanks to our glorious sunshine, are back in full effect -- including five new ones serving everything from shaved meats to icy sweets that you should totally check out right now.
UrbanTaali: They're putting an Atlanta-spin on traditional Eastern dishes you need to try, starting with their "285 wrap" w/ tzatziki sauce (just like grandma used to make), and, assuming you don't have big plans for the afternoon, the "96er", a burger topped with three different meats.
Continue Reading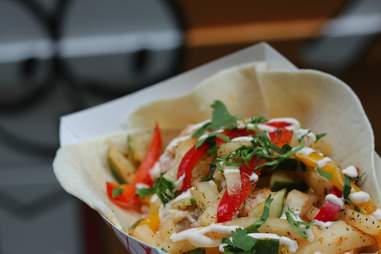 Sebastian Davis
Gotta Have It: By "it", the food service industry vets running this truck seem to mean an unpredictable blend of eats ranging from jerk chicken w/ cucumber wasabi, to Watership Brown ale-braised pork shank w/ a Thai spring salad.


Wing King and Things: Your new benevolent monarch of dirty South, street soul food is slinging wings (and boneless wings) that're fried and tossed fresh in your choice of six sauces (buffalo, Southern garlic, their signature "Fire King", etc.) to order to ensure you get the purest of Atlanta street food experiences.
SnoBayou: SnoBayou is eager to teach you the difference between that gross, old Snoopy snow cone of your youth, and one of their rich snow balls -- finely shaved filtered ice that's covered with organic syrup, and then a sh'ton of other toppings, like ice cream, bananas, caramel, and everything else delicious you can imagine.
Tasting Maine
Tasting Maine: Being land-locked can make getting killer seafood a bit of a problem in Atlanta, but this truck is happy to solve it for you with the help of the best (and probably only), buttery lobster roll you can find on Peachtree St, and all without those annoying New England accents.