If there's one thing you have to do this Summer, it's... well, these 12 things... but you should really also hit the 11 best new restaurants in Atlanta, including one that rotates, one where you can go bowling, and more:
Polaris (address and info)
Downtown
Closed for 10 years, the giant blue dome atop the Hyatt is spinning once again. After a million-dollar renovation, which includes four distinct dining and drinking areas, this institution is ready for your proposals, graduations, and the meal before you take your buddy to the Clermont for the last time as a single man.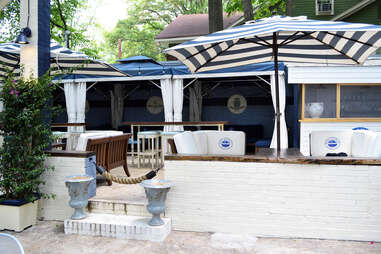 Bar Amalfi (address and info)
Westside
This seriously casual outdoor drinking destination is the perfect addition to the Westside's ever-expanding Little Italy, thanks to a patio that practically begs you to unbutton a few on your shirt, sit back and swill Cipriani bellinis, or Amalfi limoncello, or nosh on bites like caprese salad, bruschetta, and wood-grilled prawns.
Southbound (address and info)
Chamblee
Chamblee makes the list thanks to twists on Southern classics that'll surprise even the most experienced soul food eater who may not be used to peanuts boiled in pork broth, or using avocado (?!) as a base for their chicken salad.
The Painted Pin (address and info)
Buckhead
The future of bowling has arrived, and it tastes like wood-fired pizzas, malted mini Waffle Dogs w/ sweet soy aioli, and hickory-smoked pork ribs w/ tart slaw, plus signature 'tails like a Moscow Mule Slushie, and a Bourbon Punch w/ lemon, orange oleo-saccharum, and Madeira.
Varuni Napoli (address and info)
Morningside
The scent of traditional Neapolitan pies is wafting over Piedmont Park, thanks to signature numbers covered in Italian bacon, their meat-laden antipasti plate, or their fried food-loaded cuoppo which'll keep you away from the salad side of the menu for, like, ever.
MARBAR (address and info)
Decatur
Casual Mexican tacos, mostly made w/ seafood, make this a bright oasis on the Decatur food scene, but don't worry... they're more than willing to throw bacon in with your tuna, shrimp, and swordfish. Oh, and muchas tequilas cocktail-as are on hand as well.
Smokebelly (address and info)
Buckhead
This Buckhead barbecue beast has all the meats, cheeses, and liquors you'd expect to find at a real Southern smokehouse. But if you're looking for something more adventurous, their smoked salmon sandwich is a rich change of pace from the deep-fried fish you're accustomed to.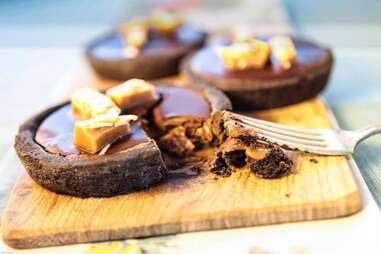 Ratio Bakeshop (address and info)
Decatur
This Decatur "speakeasy" bakery is not just sweets and other high-end office treats: grab a ham-stuffed croissant, a sausage quiche, or a bacon & cheddar sourdough, and you'll be the hero of the Monday morning meeting.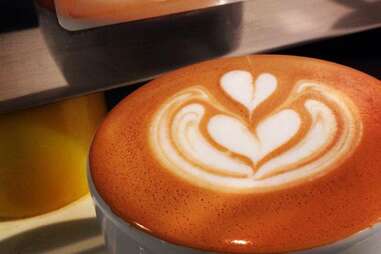 Taproom Coffee (address and info)
Kirkwood
Combining beer, coffee, and beer-infused ice cream, Taproom is making good on its Kickstarter promise to... um, combine beer, coffee, and beer-infused ice cream. But don't worry if you didn't donate first, they'll still be happy to serve you some of the ATL's best coffee, and might even mix some alcohol in there as a sign of gratitude.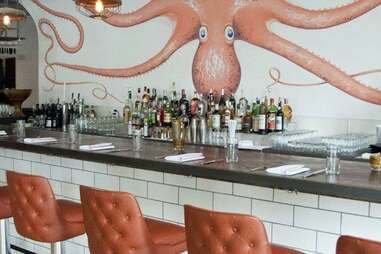 Lusca (address and info)
Brookwood Hills
The dominant duo from Octopus Bar is swimming into Brookwood Hills with the raw seafood and cocktail skills that made their East Atlanta location such a smash, but this spot's open before 10pm, AND serves breakfast/lunch that'll sate your seafood cravings.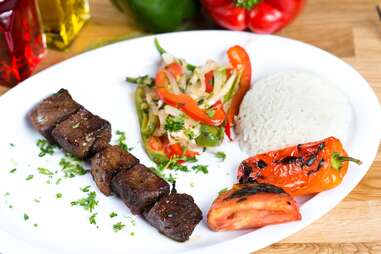 Kabob Land (address and info)
Buckhead
Buckhead now has an authentic Turkish spot to call its own, thanks to Metin Karasalih, who is baking the pita, prepping the yogurt, and gannoushing the Babagannoush daily.