The oldest city in Georgia is more than just a destination for people who like looking at old buildings or want to hit Lowcountry without going to... ugh, South Carolina. It's also home to truly sweet eating and drinking establishments, including these 13, all of which are worth risking a trip to a place that is that close to the aforementioned Palmetto State...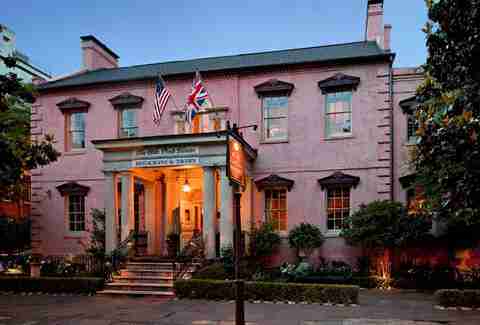 Why you're here: The most Savannah restaurant experience possible
Their reputation for the best food in Savannah is completely deserved. The solid bar and antebellum feel are just the start of an authentic nu-Southern experience, which won't be complete until you try the best collard greens you'll ever have and any one of their platters, including the appropriately named Shellfish Tower.
Why you're here: The best sandwiches in the city
The bread-based eats at this laid-back deli are mostly Savannah-inspired, like The River Street albacore sandwich, or the pulled pork Ellis with Jo'Slaw, but our pick is the seasonally appropriate Silly Goose because it's actually made with turkey (and bacon & pimento cheese), and has a pretty silly name.
Why you're here: A truly gluttonous happy hour
Public's impressive craft beer, wine, and cocktail menu is only overshadowed by their mountainous burgers and po'boys, highlighted by the Coca-Cola BBQ sauce on their Carolina Burger, which is probably the perfect use of Atlanta's signature beverage -- and way better than anything you can get in the state it's named after, obviously.
Why you're here: Everything's fried, and everything's good.
If the lines down the street don't convince you that this place is doing something amazing, the majestic Sunday buffet -- packed with insanely juicy fried chicken, pulled pork, and coma-level mac 'n cheese -- certainly will. And that's all before you even get to the the dessert bar.
Why you're here: You want the fanciest Southern cuisine possible
The next-level of soul food has arrived, and it's got bacon in it. The rabbit ravioli uses applewood-smoked bacon and butternut squash; the shrimp and grits is caught locally and laced with bacon; and even the grilled shrimp with black-eyed pea cake is drizzled with, yep, a bacon tomato jam. They also make some mean cocktails and, yes, they can be bacon-ized at your request.
Why you're here: Mind-blowing chicken hoagies
They are most famous for their Conquistador, which stuffed even Adam Richman. The meat-missile is immaculately spiced and marinated overnight, double-sauced, given the veggie treatment, and served on crunchy French bread. Oh, and you can only get it during lunch hours, but at least it'll get you ready to spend the rest of the day/night on River St.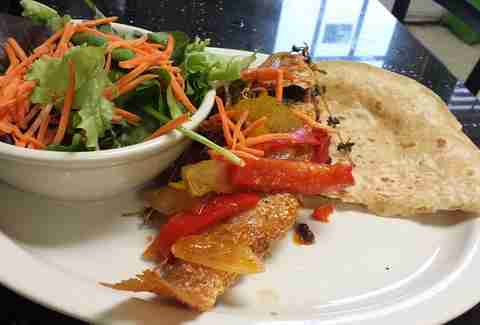 Why you're here: The best Jamaican food in the state
Go authentic when you hit this little shack. Your order should include oxtails, curried goat, and some escoviech fish. Oh, and so you'll know what you're talking about/putting in your face, escoviech is the traditional way of cooking meats in deeply pickled and marinated veggies for a supremely pungent meal. Bring gum.
Why you're here: The most ridiculous 'tinis you'll ever have in your life
It's dessert, drinks, and diabetes all at once. Regular martini options include marshmallow rice treats, strawberry shortcake, pumpkins, s'mores, and some 300 other options, so put aside your thoughts about masculinity and go nuts with all the rims, garnishes, and ridiculous flavors. Seriously, it takes a real man to drink like a girl.
Why you're here: The craftiest bar for miles
Relatively young guns in this old city, the couple behind this boozer, named for their old pickup truck, are turing out what most most people think is the best pub food in town. Everything's made with local ingredients, including the truly badass burgers made with premium beef and topped with bacon, cheese, olive tapenade, and more. Oh, and the beer list is deep with bottles and rotating taps of local craft stuff you won't see coming out of a draught anywhere else.
Why you're here: It's the diveiest of dive bars
This king of bad decision bars is where you'll do (and then forget) things you probably would have been too embarrassed to tell stories about anyway, so just enjoy the remarkably stiff drinks, the popcorn in a bag straight from the microwave, and the fact you'll be forced to stop drinking -- instead of deciding to get "just one more" -- when you run out of cash because they don't take credit cards.
Why you're here: For booze the likes of which you've never had before
They make house-made gins and vodkas that you can sit and sip on before totally making out with anyone in the bar (because you have the most fragrant and delicious breath ever). And of course said house boozes (and the hundreds of other specialty bottles they carry) are even better in cocktails, in which your bartender is probably going to include mixers you've never heard of before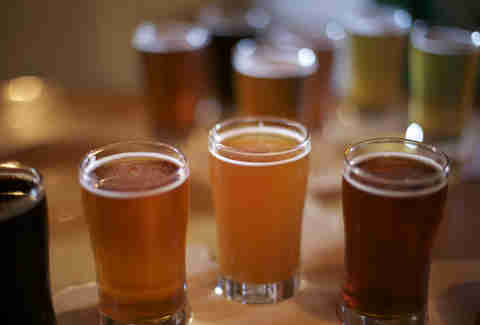 Why you're here: It's got the coldest, cheapest beer in town
Yes, cold and cheap is actually the slogan at this River St staple. They keep their kitchen open late to make sure all the alcohol they pour is kept good company and have burgers the size of your skull that are topped with still other bar foods, including chili, tots, nacho cheese, and fried pickles.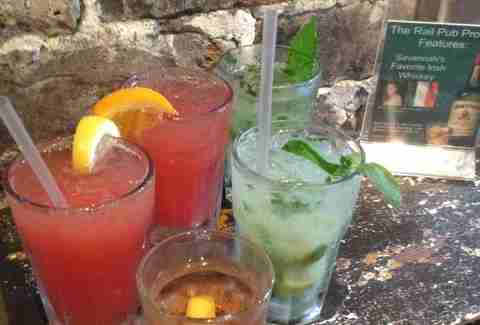 Why you're here: $5 40s every day
You didn't think you'd wind up taking advantage of Savannah's relatively generous open container rules, and then The Rail stepped in with their buy one, get one for dollar happy hour, which will help you make friends with random passers-by all afternoon. You should probably stick around after and try the pickled pigs feet, or enjoy their high-class "hot dog on slices of white bread", or the above mentioned malt liquor, because it's wayyy more than 16oz, sadly, that has to be consumed inside.
Sign up here for our daily Atlanta email and be the first to get all the food/drink/fun the ATL has to offer.