One night, Mrs. Smiley had a dream. In it, she saw a food truck made out of blue jeans, and vowed to make one herself. But since even Destination XL doesn't have Jordaches in large-automobile size, she and her husband Smiley got a truck, painted it like denim, researched successful food rigs all over the country, and decided to laser-focus on creating 21 of the most ridiculous, delicious po' boys ever.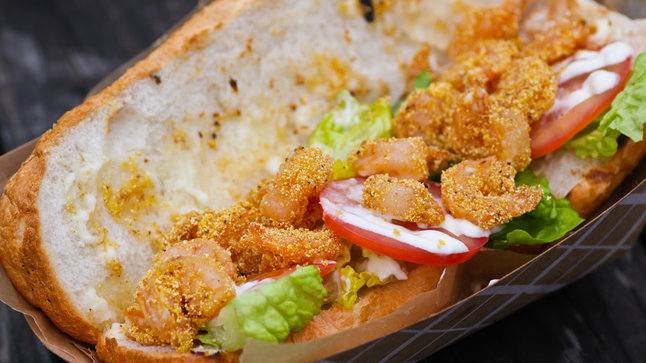 The traditional shrimp po' boy is actually Scrooge McDuck-rich with house remoulade and all the fixins on a soft toasted baguette.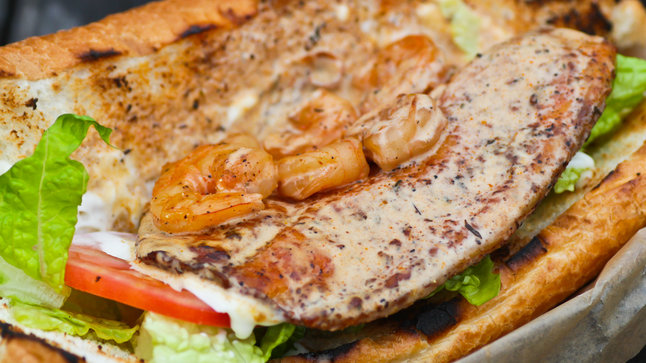 This seared tilapia with cream shrimp sauce is pretty tame compared to some of the other 'boys they'll rotate in, including crab cake ceasar salad, hot sausage patties, and gator tail.
Soft-shell crab po' boy seasoned up N'awlins-style and fried up.
Oh, and despite the po'-focus, they also do these nachos, which're topped with lump crawfish meat, peppers, and hot cheese. Have enough and a little place named XL will be your Destination.