Vino and spicy steamed mussels from the heel of Italy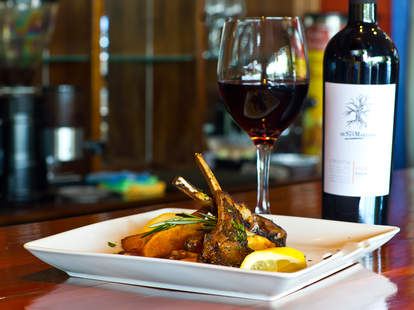 When people refer to "the heel of Italy", they're really only talking about Silvio Berlusconi around half the time. The rest of the time, they're talking about Puglia, the region where Taverna Fiorentina's new sister, Smyrna's Mezza Luna Trattoria, is getting their vinos, handmade pastas, and seasonal proteins so good, they're totally worth embezzling money from your own government to get them.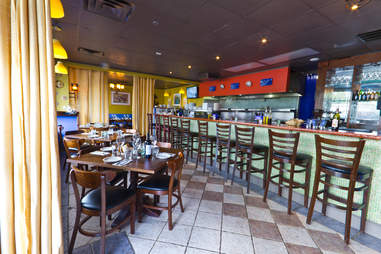 The small and brightly colored Smyrna ristorante boasts sea-faring adornments on the walls, and an open kitchen where you can watch the chef prepare recipes passed down by his family.
All the pastas are made using an extruder in the back room. To wit: the noodles that're in this heaping plate of linguini with clams and herbs.
Mezza sources only seasonal ingredients, so dishes like these roasted garlic octopi w/ potatoes & tomatoes are so fresh that Big Boi'd probably wear 'em if they were equally clean.
These steamed mussels with probably have your mouth... um, steaming, 'cause they've been kicked up with spicy marinara...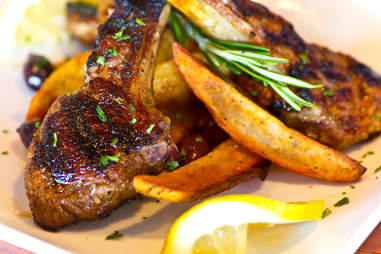 ... while these fingerlings (called scotta-a-ditto) and the lamb chops are grilled up Roman-style.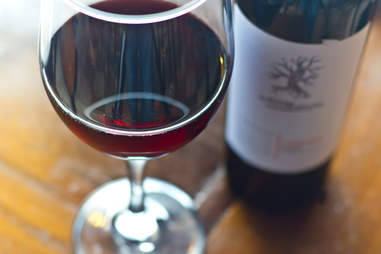 And what's an Italian spot without vino? You'll find 32 heavily curated selections from Italy, as well as local beers that'll make it even easier to kick up your heels like Silvio did between his first and second terms as Prime Minister... and his second and third... and pretty much the whole time he was in office.