While most of the city spent an embarrassing amount of time recovering from that paralyzing, like, two inches of ice, we were out scouring the ATL to bring you the Winter's best new bar and restaurant openings, just in time for Spring. So don't worry, the only ice you'll find will be floating in cocktails, or in frozen custard from a food truck...
Recommended Video
Buffalo Chicken Beer Cheese Fondue Fries Are Like an Edible Sports Bar
Ration and Dram
Edgewood
Opened by a Holeman & Finch vet (who is rumored to be bringing his badass cocktail menu with him), this spacious place on Arizona Ave is doing seasonally appropriate Southern fare that includes everything from duck salad to a "fried bologna cup", an appropriate ration of which is wayyy more than 8oz.
Ocean Market
Downtown
This "European deli" is dominating lunch by slinging sammies like a banh mi piled high w/18hr-smoked pork (done in-house), and topped with a foie gras cream & purple cabbage slaw served on a baguette, or a club made with house-smoked salmon (again, done guess where?) and other appropriately ocean-based options.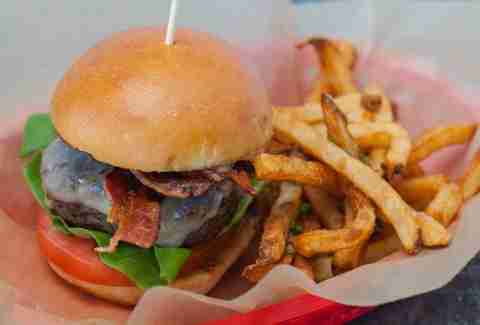 Big Sky Buckhead
Buckhead
Helmed by a Pura Vida vet, this next-level sports hang boasts an impressive menu highlighted by fried coconut bread called "donas", which is pronounced like "donuts", and tastes like really, really good donuts. When steamed, said coconut bread also shows up as buns on the bar's selection of sliders (that go great with the $3 drafts before 7:30pm).
Drink Art
Castleberry HIll
Owned by Atlanta native and NBA alum Shandon Anderson, DA is dishing out surprisingly few assists for a perimeter player Thai food that's only slightly overshadowed by the always-changing drink menu, which uses fresh kiwi, pineapple, beet, (yes, beet), pear, and ginger juices to create 'tails that're... waitforit!... faaaaaantastic.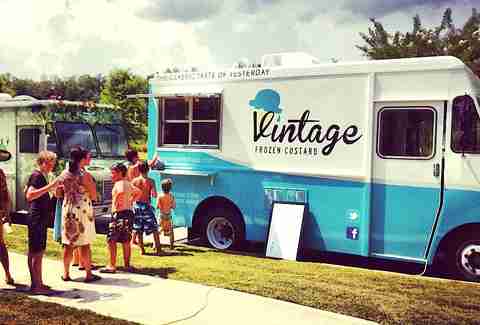 Vintage Frozen Custard
Mobile
Usually found posted up in West Midtown, this mobile dessert-slinger doesn't sell sundaes (presumably because your inner fat kid isn't going to wait for the weekend). Instead they've got "everydaes" with add-ons like s'mores, salted caramel, and hot fudge all served atop one of their two classic flavors (vanilla & chocolate) or their rotating flavor of the day.
850F Bar & Pizza
Milton
What do you get when you combine an owner from Brooklyn and a chef from Naples? A) a menu you might not be able to understand if don't speak Italian, and B) some serious pizza cred, as evidenced by their speciality pies (the Tartufo with pancetta, rosemary, truffle oil & mushrooms, etc.), all of which are cooked at guess how many degrees?
Delightful EATZ
Old Fourth Ward
This Southern-inpsired bar foodery is open until 3am on the weekends, so you've got plenty of time to grab some deviled eggs topped with oysters, zucchini fries, or tilapia-stuffed wontons before you continue to rage through Edgewood, brah! Or you know, just go home and go to bed.

Vine and Tap
Buckhead
This swanked-out vino bar is one of the few using the "Coravin", a device that magically scientifically extracts wine from the bottle without uncorking it, keeping it fresh 'til it hits your mouth, plus they've got non-wine items like bruschetta, paninis, and a rabbit terrine, all of which are pretty frickin' awesome, so stop... sorry'boutthis... wine-ing about how small the menu is.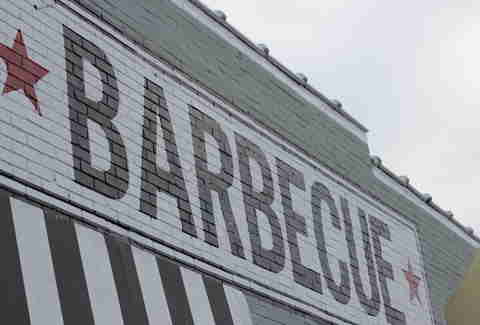 Sweet Auburn
Poncey-Highland
Slinging the same dry-rubbed, 12hr-smoked pork that made the food truck so popular, this brick-and-mortar bastion of barbecue is also serious about being a part of the local bar scene, so they've got late-night weekend offerings that include fried individual pork ribs and a craft cocktail menu that beats the hell out of the cheap pitchers of warm stuff you might get down the street.