Pizza is good. Like (stop trying to pretend you predicted this!) Atlanta Hawks good. In fact, it's so good that you never want to be far from some of Atlanta's best 'za. Well, now you won't be thanks to our list of the best pizza spots in 12 different Atlanta 'hoods...

Midtown
Ribalta (address and info)
The NY-based guys who took over the PIOLA spot have quickly assumed the mantle of best Midtown pie place. The small space delivers insane pastas and cheese (try the burrata FTW), but really shines in the oven. The reds and whites are topped with all the classics, plus oddities like shrimp, fries, and hot dogs.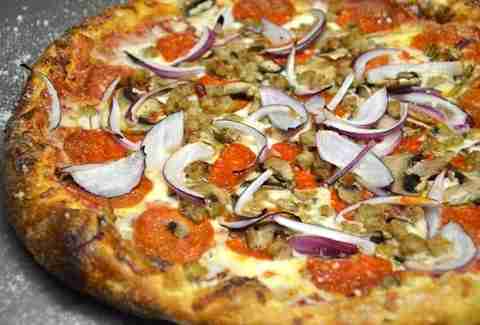 Druid Hills
Pizza Bella (address and info)
Your quiet, Northeast delivery boys are coming strong with five-meat pies (the Dugan is a sight to behold), but veggie aficionados need not worry, they'll throw extra garlic and olives on anything. They are also the only people in town accepting Bitcoins as payment.
Downtown
Mellow Mushroom (address and info)
Our 40-year-strong local chain deserves respect for all the love it's given ATL over the decades, and Mellow's biggest and baddest location on West Peachtree still gives you all the basil pesto you love on the Magical Mystery Tour. The full bar is there for you too, but the local beer selection is the more appropriate choice.
Buckhead
Varasano's Pizzeria (address and info)
Jeff (Varasano, duh) has never been shy about sharing his famous pizza recipe, that's why it's the most Googled one on the planet. It took him a decade to perfect what is now the world's best pie, and it doesn't hurt that the soppressata, capicola, and prosciutto are Old Country worthy.
East Atlanta
Argosy (address and info)
Not just a sweet beer bar, EAV's nautical-themed watering hole is home to way more than wood paneling and owl murals. The wood-fired oven at the back of the joint slings tantalizing 'za like the roasted garlic asiago cream sauce-based Butternut Pie w/ black truffle honey pancetta; or the pepperoni/grass-fed beef/house-made sausage Mutiny on the Bounty, which according to the Beastie Boys is "what it's all about."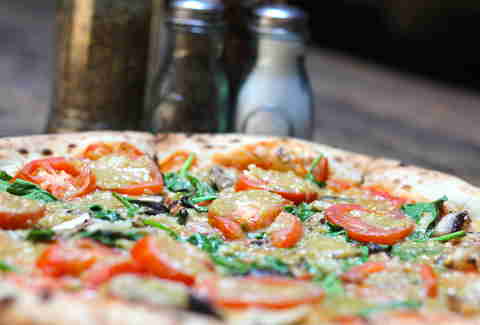 Old Fourth Ward
Ammazza (address and info)
Edgewood's revitalization needs this kind of aggressive menu. Roasted black cherries, an impossibly good vegan pie, and a prosciutto piece that doesn't even need sauce are just some of the daring offerings.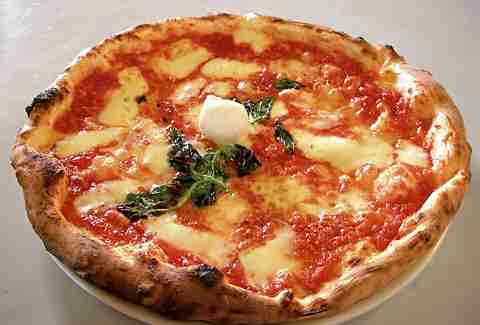 Decatur
Sapori di Napoli (address and info)
Two brothers from Naples move to Decatur and start make the bossest pies in the 'burb. Case closed. If they'd include arancini (fried rice balls) as a topping they might take over the whole city.
Brookhaven
Avellino's (address and info)
Take a great neighborhood pub, combine it with people who have impressive sauce skills, and you have the best place in Brookhaven for your pizza fix. The bravest among you will try the Alla Diavola, or "deviled" pie. They require you sign a waiver for that one.
Little Five Points
Cameli's (address and info)
Our little bohemian 'hood has a nice selection of food offerings (including the city's best bar/burrito spot). But when it comes to pizza, Cameli's Monster Slice is always a giant, cheesy welcome mat that makes it almost impossible not to love this 'hood.
Virginia Highlands
Timone's (address and info)
Ron Eyester is much more than our favorite Top Chef contestant, he's also a purveyor of seriously sweet toppings like duck confit on top of buttery crusts and rich cheeses, plus his new deli will add roast beef, Italian beef, and corned beef. Beef and pizza. Guaranteed those find a way onto the toppings list.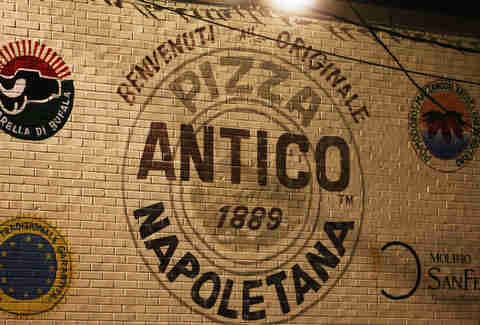 Westside
Antico (address and info)
A Little Italy is rapidly growing right outside of Georgia Tech's campus. The sausage and sweet red peppers are perfectly deserving of the line that forms out the door every day. The rare-for-Atlanta BYOB policy means you can choose your Prosecco accompaniment.
Inman Park
Fritti (address and info)
Perfectly puffed crusts lie just beneath sauce and cheese (and pesto, and salami, and beef, and ricotta, etc.). Seriously, with approximately 30 houses recipes, you'll have to take your time getting through all of these.
Sign up here for our daily Atlanta email and be the first to get all the food/drink/fun the ATL has to offer.